Samsung DeX Pad review: Flatter, but Android app compatibility is still a problem
Samsung's DeX Pad brings a refined style and the promise of productivity from your smartphone, but it's still a niche product with a few app-related bugs.
Quick Verdict
The DeX Pad brings with it a productivity focus that can turn your Samsung Galaxy phone into its own mini-computer, but the inconsistent nature of Android apps on the big screen is still its weak point. Productivity workers may benefit from the DeX Pad, but they'd be better off with a proper mini-PC or laptop.
Buying options
The good
Smaller profile.
Charger included.
Tops up phone power while you're using it.
The bad
Many Android apps don't work well.
Not particularly portable.
Still asks for an impossible fingerprint unlock.
Still not a full PC replacement.
---
With the increasing power running today's premium smartphones, there's a definite argument to be made for using that power for more than just Instagram posts and Candy Crush.
That's the position that Samsung opened up with its original Samsung DeX dock, designed to allow its premium Galaxy S and Note phones to work as desktop replacements. The original DeX was hampered by the inconsistent way that Android works as a desktop OS, but has the passage of time changed that?
Samsung DeX Pad: Design
Time has changed Samsung's approach to the physical design of the DeX dock. The original DeX model was a puck-shaped device with a snazzy flip-open motion to allow you to diagonally slot your smartphone in place. The new DeX Pad is a flat panel with a side-mounted USB C connector on board. That should make it future-proof for future Samsung phones, as long as they're using USB-C because there's no longer a width limitation on handsets.
Like the original DeX dock, you gain ports when you plug it in. Specifically, two USB ports for storage and input peripherals, and an HDMI port for connecting up to a larger panel display.
Absent from this model of DeX is an integrated ethernet connector, which was present on the original model. The new DeX dock's smaller profile doesn't allow for it, but that could be a concern for some business users.
Where the new DeX scores over the old one is on the power front. The original DeX lacked a power supply, working on the presumption that you'd use your existing phone charger.
Samsung now supplies one with the DeX dock. It's a handy inclusion, especially as it can be a bit twitchy about using other lower-power supplies.
The one most obvious caveat with the DeX set-up is that it's not one that's particularly mobile. If you've got the space and accessories to spare to have a DeX set-up sitting at your work or home office desk space, it can work well.
Carrying around all the necessary cables, not to mention a spare mouse and keyboard involves a lot of clutter. It compares poorly to dropping a notebook (or even a keyboard-toting tablet) into your work bag. Your Samsung smartphone may be portable, but DeX isn't.
Back to top
Samsung DeX Pad: Installation
You can't accuse Samsung of making the DeX dock hard to install. While you will have to supply your own screen, mouse and keyboard, installation is no tougher than plugging everything in. Push your compatible Samsung phone in and you're good to go. The official compatibility list covers the Galaxy S8, Galaxy S8+, Galaxy Note 8, Galaxy S9 or Galaxy S9+.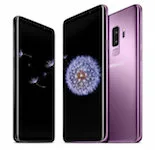 Buy Samsung Galaxy S9 S9+
from Samsung
Discover Samsung's Galaxy S9 and S9+ and the revolutionary camera that adapts like the human eye.
View details
The Galaxy Note 9, set to debut shortly at the time of writing isn't confirmed, but it would be surprising if it wasn't DeX ready at launch.
When the DeX app launches it warns you that some apps on your handset may be closed. Agree to that, and you're dropped into the DeX interface.
Back to top
Samsung DeX Pad: Performance
The Samsung DeX can mirror your existing phone display in a cramped vertical arrangement but for most users what you'll want is the full DeX desktop experience.
A desktop UI does give you more space for productivity apps, although it also means your existing app layout goes out of the window.
One of the larger changes that the flat orientation of the DeX Pad makes feasible is using your phone as a digital touchpad, or even a virtual keyboard in a pinch. This does work, but it's so far from optimal in both cases that I'd suggest every DeX Pad owner not bother except in emergencies. It's clear that the DeX Pad is built with mouse and keyboard in mind, and that's the way you should use it.
As with the first DeX dock, not every app will run in DeX mode. Any app that relies on any kind of touchscreen motion (which covers most Android games) won't work, for a start, not that this is the point of DeX.
Other apps may run in full screen, or they may opt to run in a vertical smartphone orientation. Samsung can't control what individual app manufacturers do with their Android app. If you think you're in for a full screen app experience with every app, you're in for a world of annoyances.
Some major apps, notably Microsoft's Office suite are DeX-ready as long as they're already installed.
To test the DeX out fully, I've written this review entirely within Google Docs using a Samsung Galaxy S9+, and that's been fine for basic work.
Stretching it to other tasks, even those simply running on the Android Chrome browser, starts to show more cracks and limitations. Your work would have to be very specific for DeX to meet all your needs.
There's even the hint that Samsung might not have thought through the DeX dock fully.
Leave your phone long enough and the display should power down. When you come to unlock it, it'll suggest using your fingerprint to unlock it.
The problem here is that every single phone that works with DeX has a rear-mounted fingerprint sensor. It's a small point, because you can unlock via PIN or passcode, but it shouldn't be that hard to code out mention of the fingerprint sensor you can't reach, could it?
Back to top
Samsung DeX Pad: Should you buy it?
All of which poses much the same question as the original DeX dock, in that it's a device that does, as they say, do what it says on the tin, but it's a tin that not many folks will find worth the asking price.
It's not really a mobile solution, but if you have a remote office, or one where you only need to cover basic computing tasks and can leave the needed peripherals in place, it does work, at a serious asking price.
Back to top
Samsung DeX Pad: Pricing and availability
The Samsung DeX is available through Samsung for $149 outright, not including the cost of a compatible handset to run with it, or external peripherals such as a keyboard, mouse or monitor.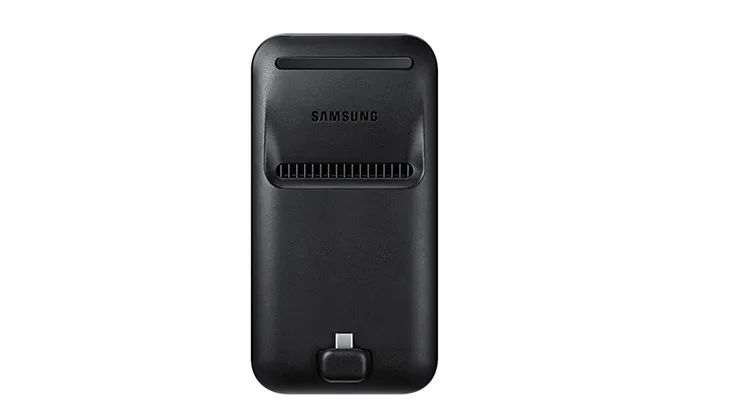 Buy Samsung DeX Pad
from Samsung
Transform your Samsung Galaxy S or Galaxy Note phone into a productivity workstation with the innovative Samsung DeX Pad.
View details
Samsung DeX Pad: What the other reviewers say
| Site | Comment | Score |
| --- | --- | --- |
| Tech Advisor | "For the casual consumer who thinks a DeX Pad is an alternative to splashing out on a PC or iMac – sorry, this isn't the case." | 3.5/5 |
| Tech Radar (hands-on) | "Flatter, touchier and a portal to a different world." | N/A |
| Phone Arena | "It's not a bad solution, but we are still having a hard time imagining a scenario where DeX would be more useful than a Chromebook or a hybrid tablet PC." | N/A |
Back to top
Specifications
Samsung DeX Pad Specifications
Product Name

Samsung DeX Pad
Phone connectivity

USB C
External ports

USB x2, HDMI, USB-C for power
Ethernet

No
Dimensions

16.002 x 8.382 x 3.302 cm
Weight

136g
Price

$149
Back to top
Latest mobile phones headlines
---
Follow us for all the latest mobile phone news and deals
---