Samsung announces Australian availability of the Galaxy A8

If you can't wear the Galaxy S9's stiff asking price, the Galaxy A8 might just be the phone for you.
Samsung Australia has announced local availability and pricing for the Samsung Galaxy A8 in Australia. As with the previous year's A series Galaxy phones, they're a step under the Galaxy S series, represented this year by the Galaxy S9 and Galaxy S9+, sitting instead in the mid-range in both a pricing and features sense.
Specifically, the Galaxy A8 2018 features a 5.6-inch 1080x2220 pixel display, behind which you'll find Samsung's own Exynos 7885 Octa-core processor, 4GB of RAM and 32GB of onboard storage. The Galaxy A8 is also rated for IP68 water and dust resistance, which isn't a feature you find on every mid-range handset. It features NFC compatibility and, not shockingly, works with Samsung Pay.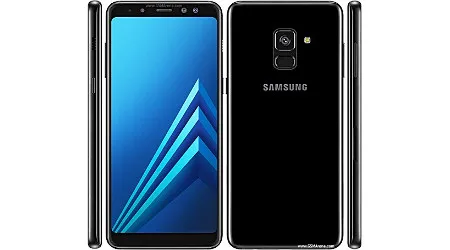 Buy the Samsung Galaxy A8 64GB
from Amazon
Samsung's latest addition to its affordable Galaxy A line packs a powerful octa-core processor, 4GB of RAM and dual 16MP front and rear-facing cameras.
View details
Around the rear is a single 16MP f/1.7 lens, but with selfie lovers in mind, the Galaxy A8 features dual 16 MP(f/1.9) and 8 MP (f/1.9) sensors, allowing for the included camera app to offer the "live focus" feature found on Samsung's more premium models, including the Galaxy Note 8.
The Samsung Galaxy A8 is available from today in Black and Orchid Grey finishes for $649 outright through Samsung's online store, Samsung Stores and other authorised resellers. If you're more the contract type, Vodafone and Optus have the Galaxy A8 available on a range of contract terms as listed below:
Latest mobile phones headlines
---