Finder makes money from featured partners, but editorial opinions are our own.
Same Day Personal Loans
There are a number of lenders who offer same day personal loans, including CommBank and Westpac, even if you're a new customer.
If you're looking for a personal loan, some lenders offer same day personal loans. This means that you can receive the funds on the day you apply. This can be handy if you need the funds in a hurry. While some lenders offer this facility, there are also a number of things you can do to get the funds in time. This includes applying early and having your documents in hand.
How does a same day personal loan work?
There are a number of personal loans which offer same day funding. This can include your existing bank. Some banks also offer same day personal loans to new customers, so this may be an option if they have a better rate than your bank. There are also short term loans which offer this facility, although they are typically more expensive.
Same day personal loans work just as other personal loans. The difference is that the lender processes your application and transfers the funds on the day you apply. You will have regular repayments, inclusive of interest and fees. The loan will have a set loan term within which you have to pay it off.
How can I get a same day personal loan?
There are a number of things you can do to get a same day personal loan. This includes:
Applying early. Don't wait for the last minute. Apply as early as possible, or at least before the cut-off time stated by the lenders. This gives the lender enough time to process the loan and transfer the funds to you on the same business day.
Keep your documents ready. Make sure you have all the documents required at hand. The exact list will depend on the lender, and will vary. You'll generally be required to provide bank statements, payslips and 100 points of identification at the least.
Do your research. Make sure the lender you're applying with provides this facility. You should also ensure you meet the eligibility criteria and that you can afford the loan in the first place. Lenders will look into your ability to repay the loan. If they feel you cannot meet the repayments, they may reject your application.
Use a personal loan calculator. If you want to figure out whether you can afford the loan, you can use a personal loan calculator. This will tell you what your monthly repayments are, the total interest payable and how much the loan will cost on the whole. You can also use it to compare repayments between loans to find the cheapest option.
What kind of same day personal loans can I apply for?
Same day funding for new and existing customers
Some lenders can process loan applications quickly, regardless of whether you're an existing customer or not.

Suitable for: People who do not have an existing relationship or history with a particular lender.
Lenders offering this type of loan include: CommBank and Westpac.

Same day loans for existing customers
Some lenders only offer same day personal loans to their existing customers. They will use the data they already have on their existing customers to make a decision about their suitability for a same day loan.

Suitable for: People who have a good relationship with their current lender.
Lenders offering this type of loan include: Bankwest and NAB. Some short-term lenders like Nimble, Wallet Wizard and MoneyMe also have a "member's area" that can guide existing customers through a quicker application process.

Line of credit or overdraf
Both lines of credit and overdrafts are a form of revolving credit. If you want ongoing funding, as opposed to a lump sum payment, this may be an option. Overdrafts will be linked to your existing transaction account. You can access the funds once you've used up the funds in your account. Your bank can usually organise this form of credit within the hour.

Suitable for: People with a good relationship with their current bank.
Lenders offering this type of loan include: Westpac offers a Flexi Loan that allows you to access your credit 24/7.

In-branch applications
Some lenders offer automatic approval and provide same day funding for customers who apply in-branch. Make sure you take the required documents with you. The lender will verify the documents in person.

Suitable for: People who are able to appear in-person at a branch and bring hard copies of the required documents.
Lenders offering this type of loan include: MyState offers instant decisions and same day loan facilities for people who drop into MyState branches. This can be for a secured loan, unsecured loan or an overdraft.

Secured same day personal loans
This personal loan is comparatively unique and allows you to use a valuable asset as security. Assets can include jewellery, gold, watches, antiques, luxury boats, luxury cars and fine wine collections. The lender usually requires a valuation of the asset, and then offers a loan based on the asset value. These types of loans usually have a quick turnaround time, with some lenders offering the funds on the same day.

Suitable for: People with a valuable asset they are willing to use as security.
Lenders offering this type of loan include: Assetline specialises in these types of loans and offer same day funding. It will require an ID check and appraisal of the asset. Assetline offers loans with varying amounts with terms up to 3 months.

Short-term lenders
Short-term lenders offer small loans with short repayment terms and often offer funding on the same day. Loan amounts can be up to $2,000, $5,000 or $10,000. Loan terms can vary from 16 days to 1 or 2 years, depending on the amount borrowed. Note that these loans tend to be more expensive than other personal loans. Ideally, you should only apply in case of an emergency.

Suitable for: People who don't have a relationship with a lender and who prefer not to apply through a major bank. Some lenders also offer this facility for bad credit applicants.
Lenders offering this type of loan include: Nimble, MoneyMe, Sunshine Loans and Ferratum.
Which banks offer same day personal loans?
| Lender | How much you can borrow | Conditions | Available to new customers? | Find out more |
| --- | --- | --- | --- | --- |
| CommBank | $4,000 to $50,000 | Apply before 12pm Mon-Fri, not available for secured loans. | | Compare |
| NAB | $5,000 to $55,000 | Be approved in-store by 2pm and have had an active NAB account for 6 months. | | Compare |
| Bankwest | $3,000 to $100,000 | Apply and be approved before 4pm WST and have at least 3 months salary deposited in a Bankwest account. | | Compare |
| Westpac | $4,000 to $50,000 | Once your loan application is approved you can have access to the funds within 15 minutes of accepting the contract. | | Compare |
Same-day personal loans comparison
If you have weighed up your options and are considering a same-day personal loan, but lack perfect credit history, a short term loan might be an option. Compare loans below.
Alternative types of same-day loans to consider
What should I consider before applying for a same day personal loan?
Before applying for a same day loan, make sure you consider:
Your personal financial situation
The loan's purpose
Alternative forms of credit
How can I compare a same day personal loan?
Can I get the funds on the same day? Not all lenders offer this facility, and not all loan applications are processed quickly. Look specifically for lenders that have quick processing and turnaround times.
How much does the loan cost? Depending on the loan you apply for, you will have either interest and fees, or only fees. The latter is applicable to short term loans under $2,000. While $2,000 loans only charge fees, these fees are quite high and will add to the cost of the loan.With standard personal loans, it's important to compare interest rates, but keep an eye out for fees. A loan could have low interest but high fees, which will increase the cost of your loan. Most standard personal loans will also have a comparison rate, which is interest plus fees. A comparison rate will give you an idea of how much the loan actually costs.
Can I afford the loan? Use a personal loan calculator to work out how much the loan will cost. Do the repayments fit comfortably within your current budget, or will you be left out of pocket? It's important to make sure that the loan is affordable. If it looks like you'll have trouble with repayments, look for another loan or an alternative.
How much can I borrow? Each lender will have maximum and minimum lending amounts. Does the lender offer the amount you want to borrow?
What's the loan term? The loan term is how long you have to repay the loan. Loan terms will affect your repayments. Shorter terms will mean higher monthly repayments in the short run. With a long term, you'll have smaller monthly repayments but the loan could cost you more on the whole. This is because you'll be paying interest and fees for the entire term, the cost of which can add up.
What documents are required? You should check what kind of documentation the lender requires and whether you can provide it.
Am I eligible? Do you meet the lender's minimum requirements to qualify for the loan? Your application could be rejected if you don't.
What's the repayment schedule and is it flexible? Can the repayment schedule be tailored to suit your cash flow? Can you make free additional repayments to pay off the loan early, or will you face a penalty?
What should I watch out for with same day personal loans?
Here's what you need to keep an eye out for when applying:
Disreputable lenders. Check the lender's website and make sure it's a reputable company. You should check if it has a credit licence and is registered with the Australian Securities and Investments Commission (ASIC). The company should also be easy to contact.
High interest rates and fees. Some forms of personal loans can be expensive. You should compare loans to find a cheaper option. In the case of short term loans, all fees are regulated by ASIC and it's illegal for lenders to charge more.
Getting into and accumulating debt. Not only are you getting into debt, but you also run the risk of accumulating debt. If you don't pay your debt, you'll be hit with heavy fines, which may result in compounding more debt. Remember to budget for your loan repayments before you sign. If it doesn't fit comfortably within your budget, you should reconsider.
Borrowing too much. You should not borrow more than you need or when it's not an emergency. If you can wait or borrow from another source (such as family), you should consider it.
Inflexible loan terms. You should compare loan terms to ensure you are getting one that suits your ability to repay it. Short term lenders will ask you to repay the loan on the "next payday". They could deduct the funds directly from your account. Find a loan that you can tailor to your cash flow.
Multiple applications. Every loan application shows up on your credit report. Several applications within a short period can have a negative impact on your credit score, making it harder for you to get a loan in the future. Select a single loan that you're eligible for and that suits your needs, and apply with that lender.
Long-term repercussions and legal issues. Once you sign a loan agreement, you are bound to its conditions. You will have to pay the loan and all the fees and payments. Keep in mind that for unsecured loans, the lender can initiate legal proceedings against you if you don't repay the loan. It can also report the debt to a credit reporting body like Equifax and use the services of a debt collector. For secured loans, your asset could be repossessed if you default.
What documents do I need to apply for a same day personal loan?
The exact requirements will differ from lender to lender. You should check the exact requirements before applying and get them ready. You may be asked to provide the following documents:
Bank statements for the past 90 days
Payslips and/or Centrelink statements, or your last tax return to verify your income
Mortgage or rental property statements
Utility bills or statements
100 points of identification if you're a new customer
How can I apply for a same day personal loan?
🤔 Work out what type of loan you need to apply for, how much you need to borrow and what you can afford. You can use a personal loan calculator to help you.
🔎 Start comparing lenders and loan products. Don't forget to compare interest rates, fees and eligibility criteria. You can use the comparison tables on this page.
✅ Select a lender. Click "Go to Site" to be directed to the lender's page, or "More Info" if you want to read about the lender.
🖨️ Organise and prepare the required documentation. This will make the application process easier.
📱 Apply. Most lenders have their applications online.
Why compare personal loans with Finder?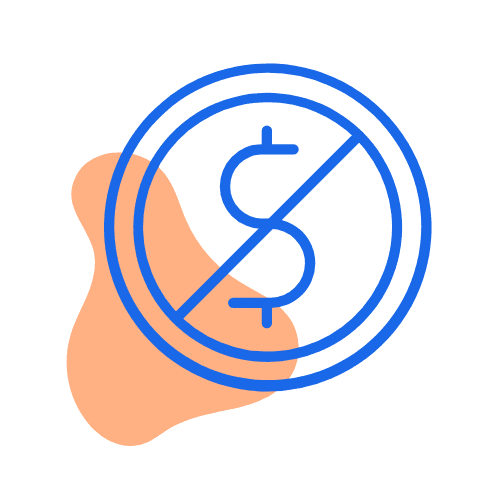 We're free
Our personal loan comparison is completely free to use. There are no costs at all for you to use our database to find a better deal. Better still, we regularly run exclusive deals that you won't find on any other site.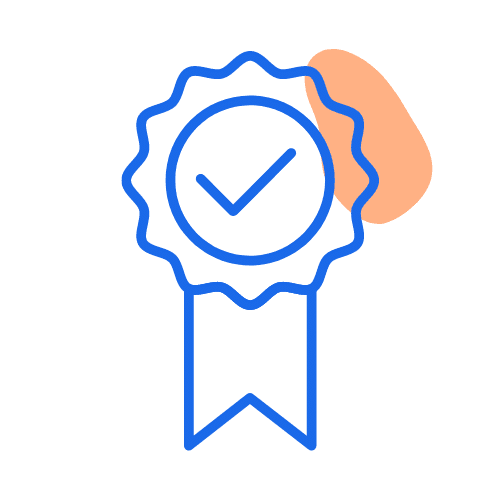 We're experts
We've researched and reviewed hundreds of loans as part of our
Finder Awards
. Our database and tables are always up-to-date and our in-house experts regularly appear on Sunrise, 7News and SBS News.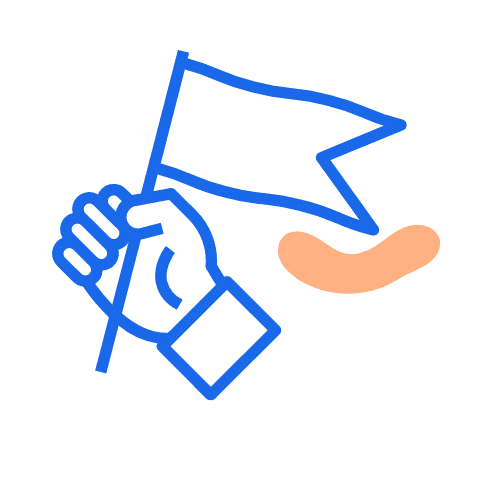 We're independent
We are independently owned and have a mission to help Australians make better financial decisions. That means our opinions are our own and you can compare nearly every personal loan in Australia (and find a better deal).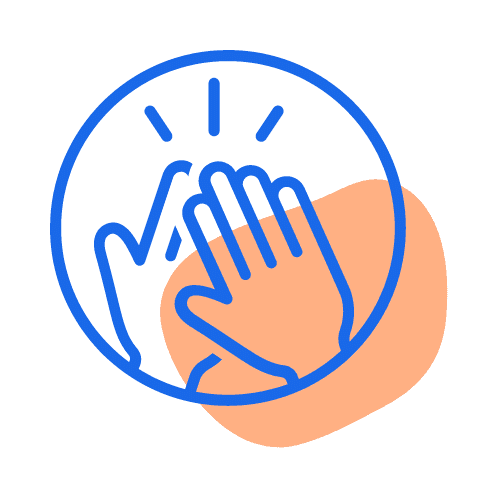 We're here to help
Since 2014, we've helped 300,000+ people find a personal loan by explaining your options simply. You don't need to give us any details to use our comparison. We're here to help you make a decision.