Finally, your questions about sale by tender answered
Selling your asset through a sale by tender may maximise your return and provide you with an understanding of the market value of your property, but don't rush past the complex process and risks involved.
We're committed to our readers and editorial independence. We don't compare all products in the market and may receive compensation when we refer you to our partners, but this does not influence our opinions or reviews. Learn more about Finder.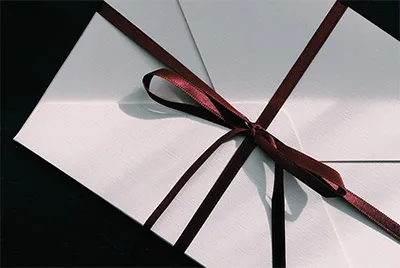 If you have a premium property with few comparable sales to gauge a realistic market price, a sale by tender may be a viable sale method. While a sale by tender or a "silent auction" may be more attractive than a public auction, a sale by tender may yield higher marketing costs and negative buyer perception, so be sure to consult your local agent before committing to this type of transaction.
What is a sale by tender?
In a sale by tender, the seller encourages interested buyers to submit an anonymous offer or "tender" for their property. Prospective buyers provide their offer in a sealed envelope with a signed contract, deposit payment and any specific terms that the buyer would like to request.
The seller will identify a closing date after which they review all the offers and either select the most favourable offer or reject all of them if they are not satisfied with the price or terms.
Sale by tenders are normally suited for high-end residential properties due to the complexity of the process involved.
How does a sale by tender work?
Described as a "silent auction", the property is marketed for sale by tender either without a price or with a price guide as well as a deadline for the offers.
Interested buyers can then attend inspections and submit a written tender by the specified date and time. The seller is not permitted to accept any other offer before the pre-determined date.
When you sell a property by tender, the seller will accept tenders from prospective buyers and consider these offers on the date of the specified deadline. Prospective buyers are unaware of the offers made by other interested buyers.
After the closing date, the seller and their agent will review the submitted tenders. With their agent's recommendation, the seller will determine which tender is most attractive based on the price and conditions offered.
There is no obligation for the seller to select one of the tenders if they are not satisfied with any of the offers. However, the seller can request the agent to contact the prospective buyers who have made an offer to see if they are willing to negotiate a higher price or more favourable terms.
If a buyer is willing to offer more favourable conditions, the best offer will be confirmed in writing and presented to the seller for review.
Pros and cons of a sale by tender
Pros
Increases property profile. A targeted marketing campaign can generate significant interest in your property. Since interested buyers are required to submit their "best, highest and final offer", this can stimulate competition and lead to a higher sales price.
Control over sale process. You assume control over the sale process since you don't have an obligation to sell to the highest tender if you are not satisfied with the price or conditions. You also have the option to extend the tender deadline as you see fit.
Indicate market value. If you're uncertain about the market value of your property, a sale by tender can give you a better understanding of a buyer's perceived value of your property.
Higher offers. If there are numerous interested buyers in the property, the competitive nature of a sale by tender can motivate buyers to bid higher than they normally would. The discrete nature of a sale by tender means that interested buyers cannot base their offer on other competing offers, which can lead to higher offers as there is no ceiling on the asking price. A sense of urgency, as identified by the closing date, may also encourage interested buyers to raise their offers.
Wider pool of buyers. As the majority of tender transactions are completed in cash, your property may appeal to a broader range of buyers, such as buyers who may not otherwise have qualified for pre-approval with a lender.
Attractive alternative to auction. A sale by tender eliminates the perceived stress that is associated with a public auction.
Cons
Lower bids. While the confidentiality of a sale by tender may drive up offers, the reverse is also true. If buyers don't know the market value of the property, you could face lower bids.
Higher marketing costs. A targeted marketing campaign is usually required to create awareness of the property, which could affect the closing date and increase marketing fees.
Buyer perception. If there is no price guide, buyers may assume that the property is priced beyond their reach and may not consider the property altogether.
Are there advantages to a sale by tender over an auction?
In theory, a sale by tender only requires one interested party, whereas an auction generally needs at least two interested bidders to drive up the price. As auctions can be intimidating for many buyers, a sale by tender removes the pressure associated with a public auction as their offers are not public knowledge.
When would a sale by tender be appropriate?
A sale by tender can be effective for unique and highly valued properties or properties with an uncertain value. In particular, this method of sale may be appropriate where the property is difficult to appraise and there are no recent comparable sales to guide a realistic asking price.
Are there any costs to submit a tender?
The seller's advertised tender will disclose if there is a required deposit and will also identify whether or not there is a fee to submit the tender form.
What are the risks?
The main risk when selling your asset via tender is that you may not be satisfied with any of the offers, which could result in wasted time and lost financial resources due to the high cost of the marketing campaign and associated administrative costs.
Selling a property by tender is risky, which is why it's important to ensure that you're working with a qualified real estate agent and other professionals to help you through the process.
Is a sale by tender the right method for me?
Your real estate agent will recommend the most suitable type of sale for your property, which may be based on the following factors:
Local market conditions
Timeframe
Is sale by tender legal in Australia?
Selling residential property by tender is legal in every Australian state.
Is there a cooling-off period when property is sold by tender?
A cooling-off period applies to all states in Australia except the ACT and NT. During the cooling-off period, the buyer can change their mind and withdraw from the purchase, subject to the tender's individual terms.
Check with your state authority to see how cooling-off periods are treated for tender sales in your area.
More guides on Finder