How to use salary sacrificing to buy a car
Find out how salary sacrificing can help you get a new car as well as reduce what you pay in tax.
We're committed to our readers and editorial independence. We don't compare all products in the market and may receive compensation when we refer you to our partners, but this does not influence our opinions or reviews. Learn more about Finder.
When you apply for any type of finance you want to make sure you're taking advantage of all benefits that might be available. Salary sacrificing is a financing option that lets you make car repayments out of your pre-tax salary, reducing what you pay in tax and automating your repayments. It can be a good alternative to buying the car outright or getting a car loan.
If you're willing and able to reduce the amount of money you receive from your employer, you can make substantial savings on your overall amount of liabilities.
What is salary sacrificing?
Salary sacrificing is exactly what the name suggests: it's a sacrifice of part of your salary for some other benefit. These benefits are called fringe benefits and, along with your salary, are what make up your total remuneration package.
Salary sacrificing is an agreement between you and your employer. The benefits that you can salary sacrifice for are fairly broad, but the main point is that you forgo some of your pre-tax pay to receive it.
The main benefit of salary sacrificing is that it reduces your pre-tax income, and therefore the amount of tax you must pay. For example, if you were to salary sacrifice $2,000 but receive a $2,000 laptop as a fringe benefit, you won't pay tax on $2,000. The laptop still cost you $2,000 but you weren't taxed on it first.
How can I use salary sacrificing to get a car?
By using a novated lease you can salary sacrifice to buy a car. In a novated lease, car repayments will be deducted from your gross salary by your employer and paid to a third-party financing company.
The lease repayments include petrol and servicing costs, so you will have no other bills relating to the car. Once the lease term expires you are able to purchase the car or simply commence a new lease with a new car. Novated leases are available for between one and five years and are for both new and used vehicles.
The actual benefit of salary sacrificing for a car will depend on the number of kilometres you drive each year and your marginal tax rate.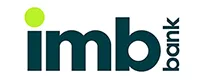 IMB New Car Loan
Drive away with more than a new car – no account-keeping fees, flexible terms and a competitive rate.
What benefits will I be able to take advantage of?
Here's a list of the benefits of salary sacrificing to buy a car:
Reduced income tax liability. By making repayments from your pre-tax salary you are reducing the amount of income that is liable for taxation. The higher your tax rate, the greater the benefit.
Avoid or eliminate GST on new vehicles. Vehicles purchased through a novated lease program can be GST-free, which means the cost won't be passed on to you through your lease repayments.
GST-free maintenance. Operating costs can also be GST-free as your employer will claim an Input Tax Credit for them.
Fixed repayment costs. The cost of owning and maintaining a car usually has an element of uncertainty due to changes in costs and unknown future expenses. However, with a novated lease you only pay one amount straight from your pre-tax income, making it simpler to budget and plan for.
No major upfront deposits. If you are buying a car outright you need a lump sum. Salary sacrificing avoids this because you are making lease payments over a period of time.
Includes petrol and servicing costs. Your novated lease agreement will be based on an estimated annual kilometre allowance. It covers all petrol and servicing costs within these limits, which means you can drive without worrying about changing prices.
What is the Employee Contribution Method?
A novated lease usually includes the running costs associated with owning a car. The Employee Contribution Method (ECM) allows you to pay certain costs from your post-tax income, instead of salary sacrificing for them.
When you receive a fringe benefit, such as a car, there are tax consequences. Your employer must pay Fringe Benefits Tax on the amount of benefit you receive, which they will generally take back from you. By using the ECM you effectively offset the amount of fringe benefit you will have received and be required to pay tax on.
As the Fringe Benefit Tax rate is current 49%, it's beneficial to most people to offset this with their post-tax income which will have likely been taxed at a lower rate.
What are the drawbacks of salary sacrificing a car?
Salary sacrificing is more beneficial for people who earn mid- to high-incomes. Here are some of the drawbacks of salary sacrificing a car:
You don't own the car. Although you will have full-time access to the car, you don't technically own it. This may be more of an issue for some people than others but consider how you will feel using an asset that you don't truly own.
You are liable for the car. Although you don't fully own the car, you are completely liable for it. Should you lose your job the car is still your responsibility, including the repayments.
Less pay in the bank each week. It may be cheaper overall to salary sacrifice a car, but you will receive less take-home pay because of it.
Your employer must agree. Everyone is eligible to salary sacrifice, but ultimately you will need your employer to agree to it.
More complex tax affairs. If you have a relatively straightforward tax situation and can complete your own tax returns, salary sacrificing may make it more complex and possibly too difficult for you to do alone.
How do I apply for this type of finance?
Most novated leases are managed by an independent company that coordinates between you, your employer, the dealer and the financier.
If your employer offers salary sacrificing for a car, then you should contact a novated lease provider to get the process started. You will need to know what type of car you would like and how many kilometres you expect to travel each year.
Everyone is able to use salary sacrificing, but it is an agreement between you and your employer. Your employer must agree to offer a car through salary sacrificing before you can take advantage of it.
Chance of approval in the Finder app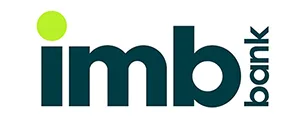 IMB New Car Loan
No monthly fees
No early repayment fees
Borrow up to $75,000

100% confidential application
IMB New Car Loan
A low rate loan to finance new vehicles or cars up to two years old. Borrow up to $75,000.
Interest rate: 4.99% p.a.
Comparison rate: 5.34% p.a.
Interest rate type: Fixed
Application fee: $275.12
Minimum loan amount: $2,000
Maximum loan amount: $75,000
Compare car loans to buy a car
Picture: Shutterstock
More guides on Finder