How rideshare is keeping you safe during the coronavirus pandemic
All the measures DiDi, Ola, Uber and Shebah are taking to keep riders and drivers safe.
We're committed to our readers and editorial independence. We don't compare all products in the market and may receive compensation when we refer you to our partners, but this does not influence our opinions or reviews. Learn more about Finder.
In line with public health guidance to reduce the spread of coronavirus (COVID-19), rideshare has taken steps to look after its riders and drivers. They're encouraging passengers to ride in the back, requesting masks be worn and sanitising surfaces often.
Whether you're a rider wishing to avoid public transport or a driver who relies on this side gig, here's what DiDi, Ola, Uber and Shebah are doing to ensure you stay healthy during this pandemic.
Currently available in Sydney, Brisbane, Melbourne, Geelong, Newcastle, Perth, Sunshine Coast and the Gold Coast, DiDi has ample coverage across major cities and tourist centres.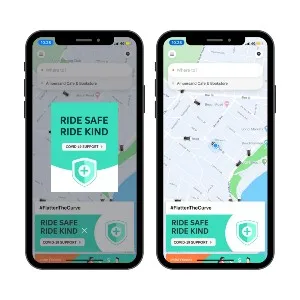 To protect the health of riders and drivers, DiDi has advised the following:
Introduced DiDi Care, which uses AI analysis to verify the driver is wearing a mask and carrying disinfectant.
To adhere to social distancing rules, all riders should sit in the back seat.
A maximum of 3 passengers in a DiDi Express and 5 in a DiDi Max has been established.
Riders must wear a surgical mask if they're arriving from the airport or when in Victoria. Masks are recommended in Sydney.
Both riders and drivers should clean hands with soap and water or sanitiser before and after each ride.
If you must sneeze or cough, do this into tissues or your elbow.
Discounted rides for healthcare workers.
Contactless delivery is available in Sydney, Perth and Melbourne.
Drivers in Melbourne have access to a Safety Pop-Up service which provides them with free safety screens, face masks and hand sanitiser. This commences 24 August.
Drivers in Sydney have access to free partition screens and face masks. Register for your kit here.
To protect the financial welfare of its drivers, DiDi has introduced the following:
Until 14 June 2020 the app services fee will be decreased to 5%. This means drivers can keep 95% of each fare.
Drivers who contract COVID-19 or are directed to self-isolate can tap into DiDi's US$10 million global relief fund to support them while they are unable to work. This is a one-off payment and valid for drivers who have completed at least one trip from 1 March 2020. This payment amount is dependent on their situation.
DiDi has distributed over 200,000 face masks to drivers.
Hero Drivers, who are prioritised for healthcare workers, have been given additional masks, hand sanitiser and disinfectant.
---
Operating in 21 cities and regional locations around Australia including Adelaide, Brisbane, Gold Coast, Melbourne, Sydney, Central Coast, Wagga Wagga and the Gold Coast, Ola is closely following health guidelines to minimise the impact.
It's putting a pause on riders and drivers who have contracted or been exposed to COVID-19 and is working to prioritise essential travel.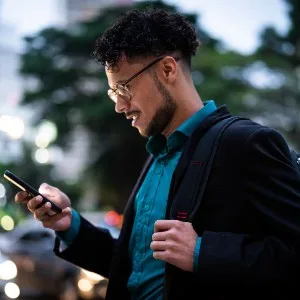 To protect the health of riders and drivers, Ola has advised the following:
Introduced Ola Pro, a fleet of vehicles that are super-sanitised before every new trip and are fitted with plastic barriers between rider and driver.
All Ola Pro drivers are regularly being temperature checked and cars are professionally cleaned weekly.
Maintain social distancing by having passengers sit in the back seat only.
There is a maximum of 3 passengers per ride, unless state or territory regulation says otherwise.
Clean hands with soap and water or sanitiser before and after your ride.
Sneeze and cough into tissues or your elbow and dispose of tissues outside of the car.
Wear a surgical mask if you're arriving from the airport or travelling in Victoria or NSW.
Drivers should assess themselves before their shift and not drive if they're feeling unwell.
Drivers are undergoing regular face covering checks.
Instead of running the aircon, keep windows open where possible.
After each ride, drivers are advised to disinfect surfaces.
Drivers must thoroughly clean their cars before every shift and carry hand sanitiser.
To protect the financial welfare of its drivers, Ola has introduced the following:
Accurate and up-to-date sharing of government and health advice
Ola Pro drivers are given gloves, masks, cleaning equipment and sanitiser
---
With 20+ cities in its network, Uber is the most widespread rideshare in Australia and is working closely with health authorities in response to the pandemic.
Uber is suspending the accounts of drivers and riders who have contracted or been exposed to COVID-19. It's also providing ample supplies and support to its drivers to keep the community safe and riding with them.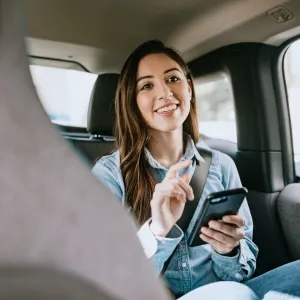 To protect the health of riders and drivers, Uber has advised the following:
Practise good hygiene in general, including staying at home if you're sick, cleaning hands regularly and sneezing and coughing into tissues or your elbow.
Riders must sit in the back seat only.
All riders in NSW and Victoria are required to wear masks.
There is a maximum of 3 riders in an UberX, Comfort or Premier trips and all must sit in the back.
There is a maximum of 5 riders on UberXL trips.
Drivers have a right to cancel a trip if there are too many riders.
Option for contactless "leave at door" UberEats deliveries.
Uber has provided drivers with free disinfectant and sanitisers to keep their cars clean.
Drivers are being educated on how to properly sanitise their vehicles between each trip.
A free car sanitisation station has been established in Sydney to aid in car disinfection.
All Victorian drivers and riders must wear a mask.
To protect the financial welfare of its drivers, Uber has introduced the following:
Up to 14 days' financial assistance for drivers who have contracted COVID-19 or been advised to self-isolate due to the virus
Support is also provided for drivers who rent their cars and have contracted or been advised to self-isolate by being allowed to return their cars without penalty
Protecting Uber Pro statuses for the remainder of the qualifying period
---
As the only female-driver rideshare and one that's allowed to pick up minors, Shebah can offer safe school pick-ups and family rides. In light of COVID-19, Shebah has extended its services to include the elderly and vulnerable to allow them to get to the shops or pick up shopping and prescriptions.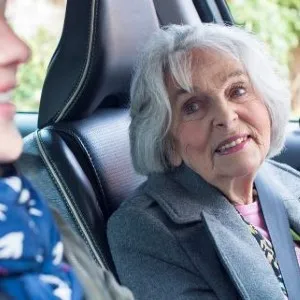 To protect the health of riders and drivers, Shebah has advised the following:
To maintain social distancing, riders should sit in the back seat.
As at 8 April, Shebah is only transporting one person at a time. This excludes parents and caregivers that need to travel with their kids. Additional kids may be provided with a vehicle to follow behind.
If you're arriving from overseas, wear a surgical mask and sanitise your hands before entering the car. Drivers should have windows down if possible. Riders should handle their own bags.
Air-conditioning is to be set to fresh air, not recycled air.
Practise good hygiene by cleaning your hands regularly and sneezing and coughing into tissues or the bend of your elbow.
Drivers are to perform and confirm a daily vehicle cleaning checklist and clean their cars regularly with an alcohol-based sanitiser. Drivers will not be able to operate the app if they fail to confirm the checklist.
All are advised to avoid physical contact, particularly if they're unwell.
Drivers should stay at home if they're feeling unwell.
To protect the welfare of its drivers, Shebah has introduced the following:
Unfortunately, as drivers are independent service providers, Shebah is not offering any compensation for those taken sick and unable to work.
With the COVID-19 outbreak in Australia, more and more people are eager to avoid sharing public spaces with other humans, including public transport. This could cause an increase in rideshare vehicle bookings as people seek an alternative to their regular methods of transport, or a drop as non-essential travel is cut down.
Either way, rideshare vehicles are still shared spaces. What should you know to keep yourself and others safe? All advice in this article is general - for more safety information as well as the latest updates see the government's health site about COVID-19.
---
General health precautions when using a rideshare vehicle
If possible, you probably want to avoid borrowing shared items like cars. However if you must for an essential reason, there's a number of steps you can take to minimise the risk of spreading infections between yourself and others. Owners should consider these precautions too.
Remember to:
Follow regular health precautions. When using a borrowed car or your car, make sure to wash your hands at regular intervals or before and after driving with soap and water or a sanitiser that is at least 60% alcohol. Avoid touching your face, especially your eyes, nose, and mouth. For more in-depth hygiene recommendations, check out the WHO's hygiene recommendations around COVID-19.
Keep it clean. Throw any tissues or rubbish directly into a bag and take it with you when you leave the vehicle. Don't leave possibly infectious materials lying around.
Don't share if sick. If you're feeling at all ill - cough, fever, runny nose, or sore throat - please consider others and don't use a rideshare vehicle.
Extra precautions. For additional safety, you can use disinfectant wipes on high-touch areas like the gear stick, steering wheel, or door handle before touching them.
What if there's a confirmed case who's used a rideshare car?
If the rideshare administrators become aware that someone infectious has used a vehicle, they should send a message informing members to avoid using that vehicle. Car Next Door's email to it's car owners read the following:
"In the unlikely event that we learn that someone who was infectious has used your car, we will notify you and any other members who have used the car, and make it unavailable for bookings for 10 days or until it's cleaned."
If you or anyone else who's used a rideshare vehicle has been diagnosed with COVID-19, call or get in touch with the rideshare administrator. This will not only let them inform other members but also clean the car thoroughly before anyone else has contact with it.
---
If you're a rideshare driver and have lost your your job due to coronavirus you may be entitled to government payouts. Conditions apply and you may not be entitled to any benefits if rideshare was a sidehustle and its loss has not left you unemployed.
More guides on Finder