Kayo Sports review: Is this Australia's best sports streaming app?
Is Kayo Sports worth it? In our opinion, it's the best sports streaming service in Australia and in our Kayo review we explain why.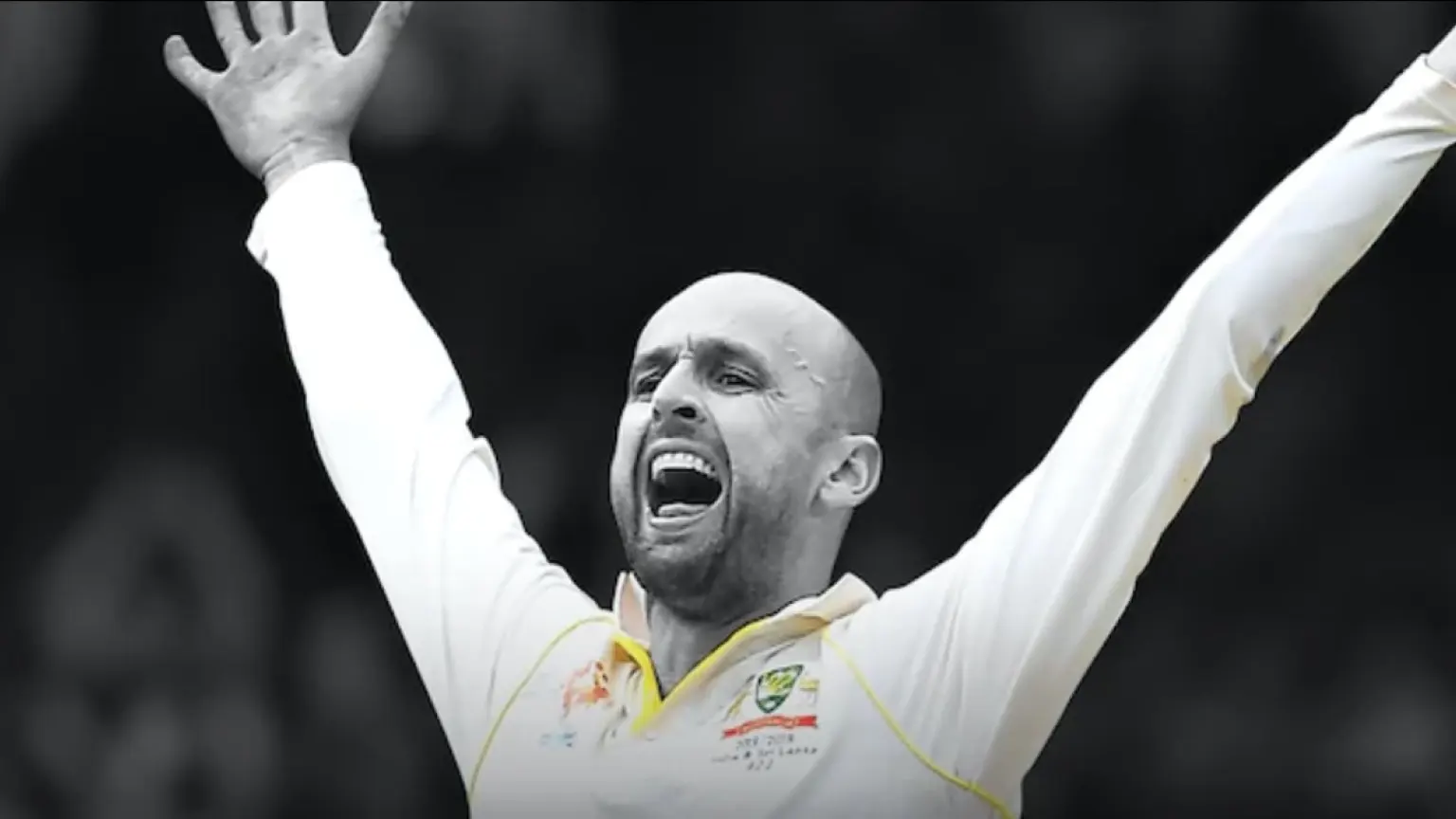 We're reader-supported and may be paid when you visit links to partner sites. We don't compare all products in the market, but we're working on it!
Kayo Sports review: 2020 verdict
Kayo Sports hit the ground running and has continued to improve with consistent and welcomed updates to both features and content. For Australians who want to watch Fox Sports without Foxtel, or indeed the broader range of content available in the Foxtel sports pack such as ESPN, beIN SPORTS and Racing.com, then Kayo Sports is a perfect solution. It's cheaper, more flexible and offers a vastly superior viewing experience thanks to its array of sports-focused features. We're happy to recommend it as a must-own for any Australian sports fan, but you can try it for yourself thanks to a 14-day free trial.
Pros
Good value for money
Stunning range of live sport, documentaries and on-demand replays
Unique sports viewing features
Flexible range of device compatibility
HD included and no contract
Cons
Not 4K compatible
No non-sports Foxtel content included
Native TV app support still low
Australians love sport. Australians love live sport. So, any new service in this space is likely to receive a lot of attention. Kayo is a live sports streaming service that launched in November 2018 and quickly became a major disruptor to the viewing habits of sports fans around the country.
I've been using Kayo Sports (mistakenly called Kayosports and Kayo Sport on occasion) every day for over a year and have developed a thorough understanding of its unique features, its platforms and its future roadmap. The latter including regular updates as the app answers the calls of users with new features into 2020 and beyond.
Store
Discount

Kayo Sports

Stream Kayo Sports for 14 days FREE and no lock-in contract

Take Kayo Sports' Basic or Premium plan for a spin and stream new sports content daily plus 15,000+ hours of on-demand archives.

Last verified
We're convinced that Kayo Sports is the number one choice in 2020 for fans of just about any sport in Australia. From a bird's eye view, the offer is compelling. The most amount of sport for the least amount of cost. But let's take a closer look.
Kayo Sports owned by Foxtel?
It's the most common question among sports fans in Australia following the launch of Kayo Sports. Is it owned by Foxtel? If I subscribe to Kayo Sports, am I really subscribing to Foxtel? The answer is, well, bizarre.
Foxtel and Kayo Sports are actually separate companies, but they are owned by the same umbrella corporation in News Corporation Ltd. It's an odd set-up. Kayo Sports has been granted access by News Corp to all the same sports licences it has purchased for its Foxtel arm at no cost. Then it has empowered Kayo Sports to effectively set itself up as a competing service.
In fact, as you will read below, it more than just competes. With its host of unique viewing features, it well and truly outperforms.
Why would News Corp do this? In this writer's opinion, it's part of Foxtel's digitalisation strategy for its service as more and more users cut the cord or look to cheaper services like Netflix and Disney+. The grand Foxtel Now package we've been used to for years will dissolve into various standalone services that deliver targeted content for specific audiences.
Kayo Sports was the first experiment and it's been a huge success. As of May 2020, Foxtel has now launched Binge, which is built by same developers that created Kayo Sports. The service is loaded with shows and movies and has 16 live channels too.
How does Kayo Sports work?
Kayo Sports works in much the same way as Foxtel Now, Netflix, Disney+, Stan and other such streaming services. Only, the content that is being streamed is generally live.
You begin with a 14-day free trial, which then rolls into the paying period. There are only two price tiers ($25/month and $35/month), with the only difference being the number of permitted simultaneous streams (two versus three respectively).
Once you've signed up for the trial, you can download the Kayo Sports app to your selected device(s), log in and off you go.
How much does Kayo Sports cost?
Perhaps the most significant positive for Kayo is its price point. At $25 per month for two simultaneous streams (as in two screens, not SplitView) or $35 for three simultaneous streams, it's great value.
In a world where people are used to getting Netflix for as low as $9.99 per month and most major sports have their own dedicated live-streaming apps, Kayo needed to adapt from the old-school Foxtel packages.
And it has.
Accessing the exact same content through Foxtel iQ/Foxtel GO or Foxtel Now will set you back $68 per month for the former and $54 per month for the latter (at the time of writing). As such, the value feels real here. Granted you don't get access to 4K content (as you do with Foxtel iQ4), you can't record anything and you don't get to view any of the non-sport content (as you do with Foxtel's Entertainment pack), but is that essential to you?
For the average Australian sports fan, Kayo's price is just about right. Perhaps too high for those interested in a single sport, but for multi-sport aficionados, it's better than getting a number of standalone dedicated apps from each sporting organisation (like NBA League Pass or NFL Game Pass).
We're confident as well that the price of Kayo will not go up.
What about Kayo Freebies?
In January 2021, Kayo added another price tier to its two main means of experiencing its service. Called Kayo Freebies, this Freemium tier costs $0 - it's free. In fact, all you need to do is sign-up for an account and download the app and you're ready to go. You don't even need to pass on any credit card information. You can then experience all of Kayo Sports great features (see below) on any of its available formats.
So, what's the catch?
Only a select amount of content is available through Kayo Freebies. Each month you get access to a small taste of live sport, as well as some shows, documentaries, replays and Kayo Minis. But it's quite limited. Effectively, it allows you to watch sport also available on free-to-air, with greater versatility and all the cool features. Awesome to be sure, but not really a genuine alternative for sport lovers.
Get to know
Kayo

with our guides
---
Which Kayo sport to choose? Over 50 on offer.
While Kayo may not bear the Fox Sports name, as a sister product, it retains all the same streaming rights. Therefore, if you can watch it on Foxtel, you can likely watch it on Kayo Sports. Well almost. There are all the Fox Sports channels, three beIN SPORTS channels, two ESPN channels and a Racing.com channel.
Missing from Kayo, but available through Foxtel, are three Sky Sports Racing channels (including Sky Racing Live and Sky Racing replays).
For the first year of Kayo's existence, Foxtel also at Eurosport, which gave it a marginal competitive advantage. However, at the start of 2020 Foxtel lost Eurosport rights to Fetch TV.
Compare all your sport and entertainment streaming options
In total there are still over 50 sports, including the big-ticket items such as the live broadcasts of NRL, AFL, Cricket, V8 Supercars, Super Rugby, World Surf League and the F1.
It's not just live sports; on-demand streaming of previous events (including legacy games) is also available. The original programming from Fox Sports (such as NRL 360, Fight Night and The Back Page) is also available on Kayo, too. While there is no confirmation yet on whether Kayo will produce any of its own unique content in the future, we did notice some Kayo specific highlights packages during our time on the service.
Kayo Sports hubs
If you want to dive deeper into some of the bigger sports here in Australia or find out when the next big event you want to watch is on, you can check out our individual hub pages.
Which channels are available on Kayo Sports?
Currently, there are 14 channels available on Kayo Sports, but this is a number that will continue to grow. At launch, it was announced a Red Bull TV channel would be coming, for example, however this has yet to occur. And Racing.com was only added in May of 2019.
So check back regularly to see if there is any more information on new content coming to this live sports streaming app. Contrary to initial hopes, Eurosport will not join the ranks of available channels in the future.
It's also worth noting that while you can jump onto any channels below and just watch them as you would on Foxtel, it's not really how Kayo Sports functions. The UI is set up to simply click on the sport you want, or even the league, at which point any live or on-demand content is surfaced organically.
Also, because Kayo Sports isn't bound to channels like Foxtel, it can show more content. For example, there are two ESPN channels on Foxtel, so if multiple sports are on at once, for example an MLB, an NFL and an NBA game, then Foxtel can only show two live. Kayo can show them all.
Here is a list of the current channels available on Kayo Sports:
FOX SPORTS 500
FOX CRICKET 501
FOX LEAGUE 502
FOX SPORTS 503
FOX FOOTY 504
FOX SPORTS 505
FOX SPORTS 506
FOX SPORTS MORE 507
beIN SPORTS 1
beIN SPORTS 2
beIN SPORTS 3
ESPN
ESPN 2
Racing.com
Does Kayo have WWE?
Yes! As of January 2020, Kayo Sports offers on-demand replays of WWE Smackdown, WWE NXT and WWE Raw content. It's a full replay, too; not an abridged highlights package.
At the time of writing, there is no "wrestling" option listed in the Sports tab of the user interface, but we suspect this will be added shortly. In the interim, using the Kayo search bar is the quickest way to locate available WWE content.
It's not clear yet whether KAYO will broadcast WWE live or just make it available on demand. Foxtel, Kayo's sister service, does feature live WWE content. This means - in theory at least - Kayo does have access to the live WWE broadcast rights. The only difference between WWE and the many other sports where rights are shared between Foxtel and Kayo is that WWE airs on Fox8, a channel not included in the Sport package.
We will update the article as more news comes to hand.
Stream horse racing live on Kayo Sports
As of 6 May 2019, a 14th channel launched on Kayo Sports, focused on horse racing. The channel came in partnership with Racing.com, which supplied all the programming for fans of equestrian race days. During the remainder of 2019 (and likely ongoing), Kayo Sports users will get access to selected Victorian and South Australian thoroughbred races live and then on demand.
Some of the events on the horse-racing calendar Kayo Sports has confirmed will be shown include the South Australian Autumn Carnival and the Victorian Spring Racing Carnival. In addition to live horse racing, fans can stream supplementary Racing.com entertainment programming. This includes shows such as Get On, Sectional Stars, After The Last and That's Racing.
It's worth noting that Foxtel also went live with Racing.com on 6 May. However, Foxtel's additional three Sky Racing channels dedicated to horse racing remain exclusive to Foxtel and do not appear on Kayo Sports.
Kayo review of live sport features
One of the best attributes of the Kayo Sports app is the way the user interface and features directly tie into the needs of sports fans. Here is a list of features currently available and what they do:
Picture-in-picture. This minimises the Kayo screen to a smaller size but continues to run it over the top of other software. You can move it wherever you want and change its size, too. Meanwhile, the Kayo Sports website stays inactive in the background.
SplitView. On small devices, you can stream two programs or live events at once, and on big devices, you can get four streams. There are a number of templates to choose from when splitting your content up. You just need to be mindful of the data cost if you're watching on 4G or 5G.
SplitView (Bonus). There's more to SplitView than just watching multiple sports at once. Kayo now offers multiple channels of a single event in some instances. Each channel shows a different camera perspective, and you can then use SplitView to watch each camera at the same time. For example, golf tournaments may follow multiple feature groups. And for the Bathurst 1000 in the V8 Supercars, you could look at race stats, in-car cameras or traditional circuit views.
Interactive Stats. For select sporting events, notably major Australian sport, you can now access a stats panel. This provides real-time live data from the event you are watching, which you can bring up in the user interface and browse without missing out on the live feed.
Notifications. You can make sure that you are notified about a live sports event relevant to your interests or even if something dramatic happens during a live event.
No Spoilers. This enables you to prevent a sporting event that has already been completed from being spoiled, so you can watch the replay on demand. When selected, scores are hidden from view.
Key Moments. This places markers on the timeline of a sporting event whenever something notable has happened. You can jump straight to these moments to create your own highlights package. Highlights can be turned off so they don't spoil a live sport you've started streaming mid-way through. This feature isn't so great on small devices at present due to key moments stacking over each other and being hard to select.
Match Centre. This is a hub of content generated around one sporting event. Here you'll find pre-game interviews with players, post-game analysis, highlights of previous matches and more.
RaceView. A feature added in time for the start of the V8 Supercars series in 2019, this feature allows you to select from multiple different camera angles. If you can't decide on one, you can actually have up to four cameras from the same sporting event running in SplitView. However, this is a new feature, so isn't available in many sports just yet.
Fixtures. You can look well into the future using the Fixtures tab. This allows you to scroll day by day to see what sport is coming up and when you can watch them live.
High definition. We wouldn't flag this as a feature if it wasn't the fact that competitive services, namely Foxtel iQ, charge an additional fee for HD. With Kayo, it is included, but under network duress, it will scale back to standard definition.
MUST READ: The features on Kayo Sports and what's coming
The Kayo Sports user interface
Kayo Sports offers a modern, even futuristic, user interface that does an excellent job of surfacing the vast amount of sport on offer. For those after the traditional Foxtel experience, all 14 channels are broadcast live each day on Kayo just as they are on their sister sports streaming service. Just click into it and off she goes.
To be honest, I only use the channels option to watch Fox Sports News as this is not how Kayo is meant to be experienced. Instead, the home page provides a mix of live sport on right at that minute, documentaries, shows, key replays and highlights packages for you to browse. These are displayed in a horizontal EPG format akin to Netflix.
There is still some refinement on the home page that needs to be done. I've noticed sometimes the biggest sport of the moment – say the Boxing Day cricket test – is inexplicably not showing on the home page. And I don't feel the algorithm has adjusted over time to surface content to match my viewing habits, either. Thankfully, the home page is little more than an overview.
Instead, you can click directly onto any of the sports directly from the top menu. Then within the sport, burrow deeper into specific leagues. Each click/tap surfacing new, relevant content. This works a treat!
Recently added for Kayo Sports in 2020 is a much-needed search feature. It was a frustrating omission from the initial launch. Plus, there is now a fixtures tab! It's another great addition that makes looking into the crystal ball of your viewing future habits much easier. Hopefully, you will be able to add these to a "watch list" down the track so you can get notified when the game starts.

Current and future Kayo Sports platforms
As a relatively new product, Kayo Sports is still ticking off its to-do list when it comes to device compatibility. However, it's already quite robust, and there will be a solve here for most Australians.
As of the start of 2020, Kayo Sports is compatible with browsers via PC and Mac, and on TV via Chromecast, Apple TV, Android TV and Telstra TV. Naturally, a Kayo Sports app can be found on both Android and Apple devices.
More recently, Kayo began appearing on Smart TVs. Support for Sony Bravia Android TVs arrived in May 2019. Then support for Samsung TVs came into the mix as of 19 December 2019. LG has been earmarked for a Kayo app in 2020 as well as Xbox One and PlayStation 4 video game consoles. Unfortunately, launch dates for these compatible devices have not been confirmed.
Across all the formats we've tested, the Kayo Sports experience has been comparable in its quality. We've definitely noticed a more intuitive and deeper interface on the Android devices over Apple's iOS. However, some older Android phone and OS combinations do cause problems for a small number of users.
We've also found connecting Kayo Sports to your TV via Chromecast a seamless experience. For those interesting in learning more about this process, we have a guide here.
There are two notable differences between the Kayo Sports platforms. The first is SplitView. This awesome feature allows you to watch up to four channels at the same time. On smaller screens, namely mobiles and mini-tablets, this feature is restricted to only two screens for obvious reasons.
However, Kayo smartly stacks these in such a way that it's actually quite nice just enjoying the two experiences at once. You just have to work out which Kayo sport you want to half watch.
The second is the remotes and how they function with Kayo Sports. For example, the Apple TV remote behaves differently than the Apple iPhone user interface. Such differences are to be expected, of course, but Kayo is definitely happiest with a touchscreen or mouse control.
The pros and cons of Kayo
The Kayo user interface is not perfect, but it's 90% of the way there. It's comparable to what we've come to expect from the likes of Netflix, although it goes one step further. It highlights important live sporting events that are on right at that moment in bigger boxes and allows you to join the action live or watch from the start.
It also allows you to see all the programming around one singular sport and smartly pushes to the surface connected programming when you select a particular match to watch. For example, pre-game interviews, previous game highlights, press conferences or panel shows.
The promised "jump to key moments" feature is functioning, although we noticed a delay of a fair few minutes before a highlight (such as a wicket in cricket) registers on the feed. Plus, the timeline frequently gets so cluttered you can't access everything easily – especially if someone hits a couple of sixes in one over on a timeline that is a full inning long.
There are also handy "Kayo Mini" videos. This is a feature Optus Sport introduced ahead of the 2018/19 Premier League season, where you could watch on-demand not just a full game or a brief highlights package, but something in the middle – a broadcast that trims out all the fat and cuts to the good stuff.
It's handy when you've missed a game you're not overly dedicated to, but want to see enough of it to get a read on the performances of individuals or the team. This bespoke Kayo Sports content isn't available on Foxtel, and we expect more of it to come in the future.
Also read: How much data does Kayo use?
There were definitely some teething problems at first. In our initial version of this review, I commented on the quality frequently dropping to SD and the screen even freezing. This was happening on a fast connection, too.
However, in the months since, these issues have all but disappeared. Using the Kayo Sports app, or the Kayo Sports website, nearly every day since, I couldn't tell you the last time these issues happened. That includes accessing it on my home Wi-Fi, in the office and on 4G while using public transport.
The picture-in-picture feature is amazing. With the click of a button, you can suddenly have your desktop active and functional, while the sport streams over the top unaffected by your work. It's sure to be the bane of bosses everywhere and is a feature that will certainly be used a lot by this writer.
Also amazing is SplitView. We had no problems splitting the screen up four ways and streaming four live feeds at once. The UI here could be better. It's great how you can drag and drop screens into different areas and the way the active screen plays sound. However, getting feeds in and out of the four windows isn't intuitive. And once you have one feed going, the menu allowing you to select other feeds is limiting in its choice.
What is Kayo's customer service like?
Systematically since Kayo Sports has gone live, we've gone to the Kayo Sports website and used the online chat system. For the most part, it's been used to get clarification on information for use in our articles, but other times, it's just been to find an answer to some feedback for a reader.
To date, we've had negligible wait time and our queries have been responded to satisfactorily on each occasion and from a friendly representative. Kayo must have scaled their team a little slower than the growth of interest in the service as we have noticed wait times get longer.
We've also signed up and cancelled accounts, which have happened in real-time and seamlessly. So overall I give the Kayo Sports website customer support a big thumbs up.
The future of Kayo review
The future for Kayo looks bright. Many more features are promised as well as formats including native smart TV apps and video game consoles. The inclusion of fantasy sports is a big one in the pipeline as well as investment in original Kayo programming, in-app chats between fans and more.
We're also intrigued to see what happens with Telstra's mobile and home broadband plans. With Kayo consuming so much data, plans that offer unmetered use of the Kayo Sports service will be in high demand. Will we see bundles emerge that cater to this need? How much will these Kayo + Telstra broadband plans cost?
It's fair to say our expectations weren't very high flicking on the service for our first Kayo review. While the concept of a "Netflix for Sports" is great, the struggles of Foxtel Now and, more recently, Optus Sport, ensure Australians approach the word "streaming" with a trepidation born of bad experiences.
Yet Kayo is undoubtedly impressive. A number of Finder staff gathered around the laptop to gawk at the features and the HD live sport. It's easy to test for yourself, too, thanks to the 14-day free trial. If you thought you could never have too many sports, Kayo is set to test that theory.
What about Sky Racing Live or Sky Racing replays on Kayo?
We're sorry to say that neither Sky Racing Live, nor any of the Sky Racing replays, is available through Kayo Sports. While Foxtel Now and Foxtel iQ do feature Sky Racing channels, they have not been carried across to the Kayo Sports service. It is possible they could be added in the future, but we've heard nothing to suggest this will be the case anytime soon. The only horse racing available on Kayo Sports comes from the Racing.com channel, which does cover some of the notable Australian carnivals live.
What is Binge?
Originally under the alias of Project Ares as of May 2020 Foxtel launched Binge upon Australia. Binge is full of drama content from Foxtel, with shows from HBO and Universal. It will not feature any sports content, but questions have already surfaced wondering if there'll be a Kayo and Binge bundle. You can read more in our full guide or jump straight in with the free trial.
More guides on Finder