Resistance training vs weight training
Get to know how resistance training and weight training work and find out which is the best fitness choice for you. We explain the key differences and benefits of both.
We're committed to our readers and editorial independence. We don't compare all products in the market and may receive compensation when we refer you to our partners, but this does not influence our opinions or reviews. Learn more about Finder.
Not sure how resistance training and weight training work and which might be best for you? Both have their plus and minus points and a lot will depend on what you're hoping to get from your training. This guide discusses some of the key differences between resistance training and weight training and where they can fit into your fitness regime.
What is resistance training?
In a nutshell, resistance training is all about making your muscles stronger through exercises that require them to work against a force or weight.
These exercises can take a few different forms and can use resistance bands, free weights, weight machines and even your own body weight. If you've ever done squats, lunges, press ups or chin ups, you've definitely been doing resistance training, even if you didn't realise it!
Weight training is also technically a form of resistance training but for this guide, we're talking about them separately as they don't work in quite the same way for creating resistance.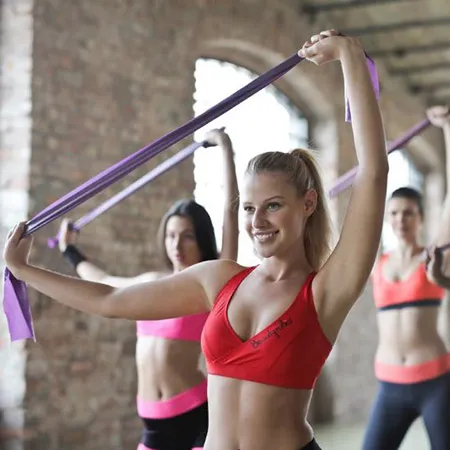 Pros and cons of resistance training
A few of the benefits of resistance training include:
It helps you to stay flexible and supple, especially as you get older.
It improves your balance and mobility.
It can be done anywhere that is convenient, especially if you're using resistance bands, free weights or your own body weight.
It's a low cost fitness activity, especially compared to the potential costs of strength training equipment.
It offers a different type of resistance compared to lifting weights, which can benefit your muscles in a more unique way, especially if you combine them.
It isn't strenuous on the joints and doesn't put as much stress on them, which can make it a good choice if you're elderly or not particularly mobile.
A few of the downsides include:
Resistance bands don't last forever and they're likely to break if you don't use them in the right way or if they're not great quality.
Resistance training doesn't help much with building muscle mass so you'll need to do some weight/strength training for this if it's a big goal for you.
It's not always easy to tell what kind of progress you're making with resistance training, which can be frustrating if you like to see obvious improvements.
---
Who does resistance training suit?
Most people can do some degree of resistance training but it's always best to speak to your doctor before you get started with any new type of physical activity – especially if you have any pre-existing medical conditions.
Pregnant women can do resistance training and it can help to reduce your risk factor for developing gestational diabetes or pre-eclampsia. It can be best to do a lighter form of resistance training during pregnancy.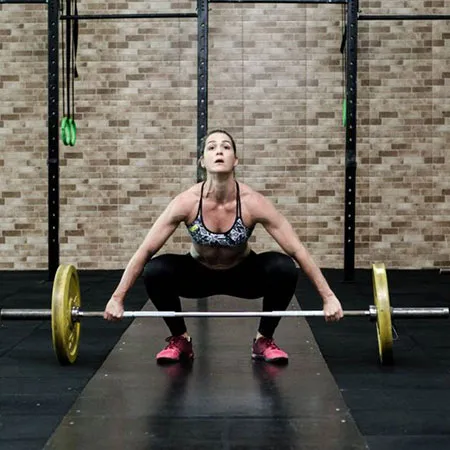 What is weight training?
Weight training involves lifting weights. This may conjure up images of bulked up bodybuilders but most of the people who take up weight lifting aren't aiming for this body shape at all.
There are a few different types of weight training, including bodybuilding, powerlifting, circuit training and isometric lifting. The latter involves holding weights in a certain position for a set time frame to build strength. For example, you might hold a dumbbell out in front of you for around 30 seconds to a minute to make certain muscles stronger.
Pros and cons of weight training
Some of the advantages of weight training include:
Building more lean muscle mass, which can help with fat loss and sculpting a toned body with little excess fat. If you're after a lean, toned body, strength training could be just what you need.
It helps to improve flexibility and balance.
It increases your bone density and can reduce the risk of osteoporosis. This is really important for women as osteoporosis can become a much bigger problem after menopause. Weight training can help you keep your bones strong and healthy as you get older.
If you're doing things right, weight training will exercise different muscle groups so that muscles have plenty of chance to repair themselves and rebuild in between sessions before they're called on again. The more muscles you engage at once, the better your results will be and this works better than isolated movements (which can be the case with free weights, for example).
It's easy to track how well you're doing with weight training and this will be obvious in both your lifting ability and your body shape so it can be a great choice for anyone who likes to see progression with their fitness and enjoys setting fitness goals.
A few downsides to weight training can include:
The equipment you'll need won't necessarily be cheap so it's not a low cost fitness option but if you want to strength train at home, think of it as an investment in your health.
It can be hard work as you want to be challenging yourself with the weights you use, to the point where it's difficult (but not impossible) to perform another set of repetitions. At the same time, you don't want to be challenged to the point of compromising your lifting technique.
You need strong commitment to weight training if you want to get real benefits. You're essentially following a program to achieve specific goals so there's not a huge amount of flexibility. If you like to switch things up a lot with your fitness, you may want to add other activities in around weight training such as cardio and resistance training to give you some variety.
Who does weight training suit?
Most people can take up weight training with no ill effects, although you may not be able to lift weights that are too heavy if you have any pre-existing medical conditions. It's always recommended that you talk to your doctor about the idea first and make sure that they agree that it's safe for you to try. Always use lower weights at first to help you learn how to perform lifts correctly without getting things wrong with your posture and alignment.
Even pregnant women can weight train with some limitations, particularly around how much you try to lift. You may want to work with a trainer to make sure you don't injure yourself if you plan to weight train while you're pregnant as flexibility can sometimes decline.
What are resistance bands?
Resistance bands are a bit like an enormous rubber band – but they do a lot more for your health and fitness, obviously! When you stretch them, they create resistance, which is what brings so many of the benefits associated with resistance training. They can vary a lot in terms of their quality and manufacturing so you'll definitely want to shop around when you're buying them.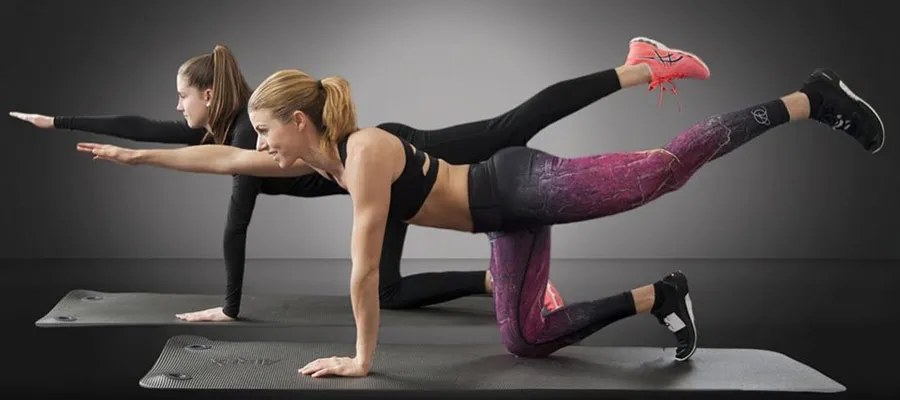 What's the difference between free weights and machines?
Free weights are handheld weights such as dumbbells and barbells. They can be a big part of resistance training and generally activate more muscles than weight machines as they mimic the natural movement of the body to a much greater extent.
Weight machines are usually a staple in most gyms and given their static nature, they don't tend to engage as many muscles compared to free weights. A few common examples of weight machines include leg extensions and cable machines.
Which should you do and where?
You don't necessarily need to make a choice between resistance training and weight training. They can be combined very easily and it's quite common for people to lift weights one day and switch to using resistance bands another day, for example.
You don't necessarily need to do either activity in a gym, especially if you're doing resistance band training or using your own body weight as leverage. That said, you may choose to work with a personal trainer (at a gym, for example) to make sure that you get the right lifting technique in the beginning and don't push yourself too hard too soon. A lot of resistance training lends itself really well to being done at home and you can also do weight training at home with the right equipment and technique.
---
If you're after a bargain, use one our discount codes:
Popular Sport & Fitness coupon codes
| Last checked | Code description | Code |
| --- | --- | --- |
| 20 Mar 2020 | Extra 10% off all orders over $50 | AFF**** |
| 18 Nov 2019 | $15 off with orders over $100 | WWE**** |
| 18 Nov 2019 | $25 off with orders over $150 | WWE**** |
| 11 Dec 2017 | 40% off Super Greens Double Pack + FREE Aussie Post | SUP**** |
| 14 Sep 2020 | 15% off your first order | Tha**** |
More guides on Finder