Finder makes money from featured partners, but editorial opinions are our own.
Shared house insurance
Want to protect your stuff? Get contents insurance for shared house living.
If you're living in a shared house, it's a smart idea to get contents insurance so you can protect your stuff. We're not saying your housemates might steal from you, but you can't help it if someone accidentally leaves the bathtub running, or the stove top on.
This is ideal for people who are renting a room in a shared house. If you own the house, a full home insurance policy would be more suitable.
Get contents insurance for shared house living
What cover options do renters have?
If you're living in a share house and you want insurance cover for your valuable possessions, there are two options to choose from:
Contents insurance
You can take out a contents-only insurance policy which will protect your belongings in the share house against fire, theft, storm and accidental damage, plus it can also provide protection for your legal liability. The only catch with this one is that you're usually paying to cover your entire household (so it might be a good idea to get your housemates to pitch in!).

Personal effects
Also known as portable contents cover, this type of policy can be particularly handy if you want cover for those items you regularly take with you when you leave home, such as jewellery, sunglasses, and musical instruments. It allows you to cover your contents both at home and away from home, providing protection against accidental loss or damage, theft and a range of other events. It's available as an additional extra on your regular contents insurance policy.

Specified contents cover
If you want to get cover for things like your laptop, phone, or really expensive jewellery, then you can add on cover for these separately. It's important to get these valued separately and make sure that they're all listed individually in your policy.

Who offers shared house insurance?
Finding cover for a share house can be tricky. The conditions surrounding share accommodation can be confusing and, often, the specific details are not listed in the product disclosure statement.
So we contacted several Australian home insurance brands and asked them to answer the most important questions for house sharers.
Can I get cover for individual contents or does the policy have to be taken out for the entire household?
| Brand | Conditions |
| --- | --- |
| Everyday | The policy covers all tenants |
| Youi | The policy covers all tenants |
| AAMI | You can get individual cover |
| Allianz | The policy covers all tenants |
| Australian Unity | The policy covers all tenants |
| CGU | The policy covers all tenants |
| GIO | You can get individual cover |
Is there a maximum number of unrelated people that can live in the home?
| Brand | Conditions |
| --- | --- |
| Everyday | Maximum of three (3) unrelated people |
| Youi | Maximum of three (3) unrelated people |
| AAMI | No maximum listed |
| Allianz | Maximum of three (3) unrelated people |
| Australian Unity | Maximum of three (3) unrelated people |
| CGU | Maximum of two (2) unrelated people |
| GIO | Maximum of five (5) unrelated people |
Does contents insurance cover my belongings or everything in the share house?
One common question renters have when looking for insurance cover is whether the policy covers all the belongings in a share house, or whether you can tailor cover so that you only have to pay for protection for your own stuff. After all, you already do most of the cooking and cleaning in your share house, and you're the only one who ever remembers bin night, so why should you have to fork out for insurance cover for your housemates' stuff?
When you take out renter's contents insurance, most insurers won't allow you to purchase cover for just one section of the house, such as your room. You will need to take out cover for the whole house, but you can tailor your policy so that it only covers your stuff. You can list all your important belongings on the policy, including computers, cameras, jewellery and other expensive items, and leave everyone else's belongings off the policy.
Can I share contents insurance with my roommate?
If your flatmate is willing to chip in for cover, another option is to purchase renter's insurance that covers both your belongings. This means you can split the cost of cover between the two of you and ensure that you have the financial protection you need. However, things can get complicated if you have multiple flatmates that all want cover.
Many insurers will refuse to sell you a policy if there are more than three non-related roommates looking to take out cover, so check with different insurers to see if they are willing to offer the protection you need.
What's covered by shared house insurance?
While the exact cover provided will differ between insurers, a comprehensive renter's insurance policy will usually include cover for:
Fire, theft, storm and hail damage
Earthquake, tsunami and lightning
Flood
Theft and burglary
Vandalism
Accidental loss and damage
Accidental glass breakage
Credit card theft
Legal liability if an accident occurs at the insured address
Temporary accommodation costs if the property is unlivable following an insured event
Some will also offer optional portable valuables cover so you can protect your high-value items away from home
What items are included in cover?
Renter's insurance can provide cover for the following items:
Artwork. Items covered include antiques, art objects, paintings, pictures, ornaments, sculptures and works of art.
Collections. Items covered include currency no longer in circulation, medals, collectors pins, stamps and stamp collections.
Frozen or refrigerated food. Includes cover for items of food or medicine kept in the fridge or freezer.
Home entertainment. Items covered include audio and video media, and computer and game console software.
Home office equipment. This include items used for everyday business activity.
Jewellery. This includes rings, watches, earrings and other items containing precious metals and stones.
Money. This includes cash, documents able to be cashed or traded, phone cards, money orders, smart cards, stamps or vouchers.
Precious metals and stones. Items covered include bullion, gold or silver nuggets, ingots, and uncut or unset gems.
Tapestries. Cover for carpet or rugs that are hand woven.
Tools of trade. This cover tools and equipment used for a business activity.
You'll need to document any item you want to cover, so remember to keep your receipts, take photos of items and keep track of anything else that could home in handy if you need to prove your ownership of an item or its value.
What's not covered by shared house insurance?
There are certain situations when renter's insurance cannot provide any cover. For example, many insurers will refuse to cover you if there are more than three unrelated people living in the same share house. See our section 'Who offers cover for share houses?' for more information. You generally won't be covered:
For loss or damage due to wear and tear
If you fail to properly secure your rental property
If your claim results due to a housemate's negligence
For loss or damage as a result of electrical or mechanical breakdown
For loss or damage caused by rust, mould or mildew
For loss or damage caused by vermin or insects
If your claim results due to your involvement in illegal activity
If your home is unoccupied for an extended period, for example more than 60 consecutive days
If your housemate steals something from you
For deliberate damage by you or a housemate
Before you choose any renter's insurance policy, make sure to read the PDS closely for details of when you will and won't be covered.
What are the share-house risks that contents insurance can cover?
Here are some examples of share-house situations that could be covered by a renter's insurance policy:
If someone breaks in and steals your laptop, smartphone and other personal belongings
If a severe storm rips the roof off the property and your furniture suffers rain damage
If a pipe bursts and your room is flooded, damaging your possessions
If the house and all your belongings are destroyed in a fire
If your home is damaged by fire, storm or other insured event and is unlivable while it is being repaired, renter's insurance can provide cover for your temporary accommodation costs
If you accidentally knock over your TV and it breaks
If a burglar steals your wallet and you become a victim of credit card fraud
The risks covered by renter's contents insurance differ depending on the policy you select, so check the PDS for full details of the cover available.
How much contents insurance do I need?
The right level of renter's insurance cover will depend on your belongings, your financial circumstances and your risk tolerance.
To decide how much cover you need, take some time to itemise all the important items you own. How much would it cost to replace all those items if, for example, your share house was gutted by fire? You might be surprised to learn just how much all your valuables are worth put together, and it's important to consider whether you'd be able to afford to replace them if you lost everything.
Next, think about how much cover you actually want. Would you be happy with a fire and theft policy, which covers the two most common risks renters face and has more affordable premiums? Or would you prefer the high-level protection and peace of mind that only a comprehensive policy can cover?
By answering these questions, you'll get a better idea of just how much renter's insurance cover is enough for you.
Is renter's insurance tax deductible?
For most people, renter's insurance is not tax deductible. However, if you work from home or if part of your home is used to run a business, you may be able to claim a portion of your renter's insurance premiums as a tax deduction. The tax treatment of this type of cover varies depending on your personal circumstances, so contact your accountant for expert advice tailored to your situation.
How do I find the best policy?
Keep the following tips in mind to help you find the right renter's insurance policy for your needs:
Consider your cover needs. Take some time to think about the level of cover you need. How much would it cost you to replace all your possessions if they were destroyed in a fire? Do you have any high-value items, for example jewellery or a new laptop, that are critically important and must be covered?
Consider your budget. Next, think about how much you can afford and are willing to pay for renter's insurance? Getting a rough idea of how much you can pay for cover will make it easier to choose a policy.
Obtain quotes. Contact multiple renter's insurance providers to request quotes. See how those quotes compare to one another, but remember that cost should not be the only factor you consider when choosing a policy. For example, while a fire and theft policy may be quite affordable, the cover it offers when compared to a comprehensive policy is actually quite limited.
Compare a range of policies. Read the PDS of any policy you are considering. Look at the cover features, benefit limits and exclusions to work out which insurer provides the best value for money.
Are you new to renting?
Make things easier for yourself and check out our guide for first time renters.
Why you can trust Finder's home insurance experts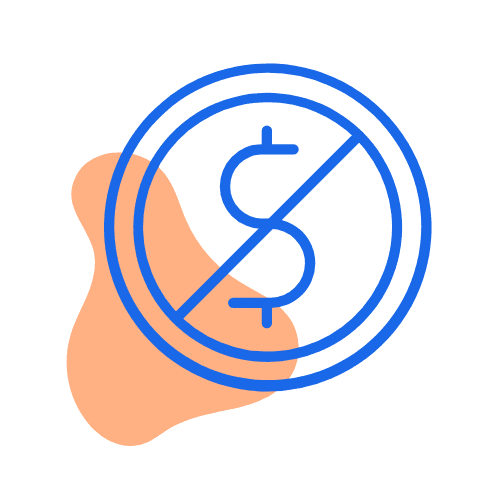 We're free
You pay the same as buying directly from the home insurer. Better still, we regularly run exclusive deals that you won't find on any other site – plus, our tables make it easy to compare policies.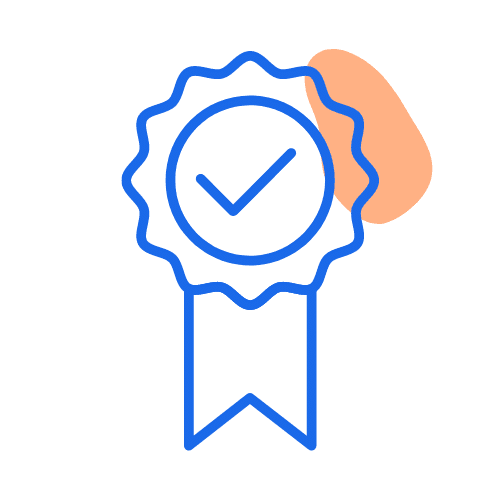 We're experts
We've
researched and rated
dozens of policies as part of our
Finder Awards
. We provide
unique insights
and our in-house experts regularly appear on Sunrise, 7News and SBS News.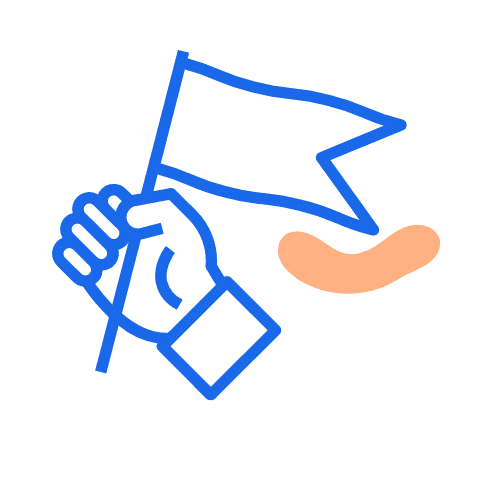 We're independent
Unlike other comparison sites, we're not owned by an insurer. That means our opinions are our own and we work with lots of home insurance brands, making it easier for you to find a good deal.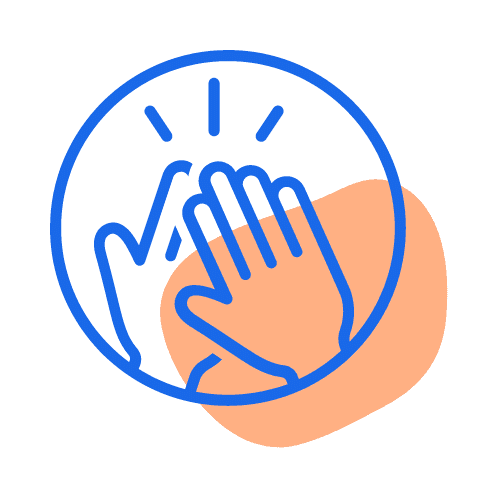 We're here to help
Since 2014, we've helped 150,000+ people find home insurance by explaining your cover options simply and clearly. We'll never ask for your number or email. We're here to help you make a decision.
---
Get the latest home insurance news
Home Insurance
Millions of Aussies are being forced to pay more for their home and contents insurance, according to new research by Finder.
Read more…