Renault Megane RS Review
The comprehensive Renault Megane RS review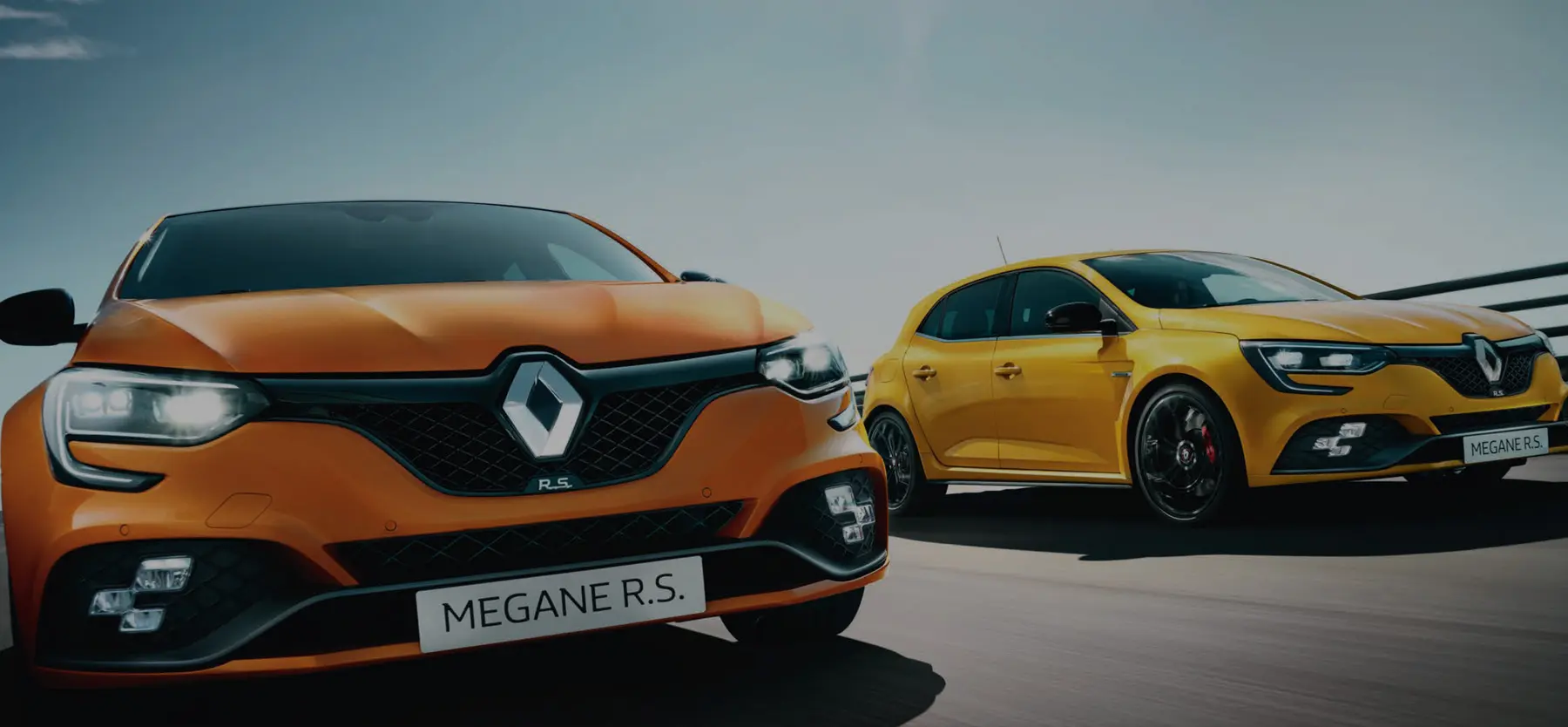 We're reader-supported and may be paid when you visit links to partner sites. We don't compare all products in the market, but we're working on it!
finder score: 79.67%
How did we calculate this? We analysed and aggregated the scores of Cars Guide, CarAdvice and Drive to bring you the finder.com.au score. This is a comprehensive score that brings together the four different expert ratings you see below.
Critic reviews
| Website | Rating | Notable quotes | |
| --- | --- | --- | --- |
| Cars Guide | 79% | "It's an excellent hot hatch regardless, particularly on public roads, and I reckon it's at its best with the EDC transmission and the Alcantara and Bose option boxes ticked." | Read more |
| Car Advice | 85% | "... with its latest edition of the Megane RS, producing something far more revolutionary than evolutionary, especially if you count all the new tech on board and the fact that it's a five-door only." | Read more |
| Drive | 75% | "Though it lacks the laser focus of its predecessor, Renault's machine brings the multi-purpose appeal many people seek from a hot hatch. " | Read more |
Get a better deal on a Renault Megane RS
CARDEALS2ME works with a range of dealerships in all states and territories to help buyers find the best driveaway deals on new cars.
Free to use platform.

Get results in just 2 hours.

Finance option available.
Compare some options to finance a Renault Megane RS
Pictures: renault.com.au
More guides on Finder
2018 Toyota HiLux Review

Looking to purchase a 4x4 ute? It might be worth adding the 2018 Toyota HiLux to your shortlist.

2020 Hyundai IONIQ Electric review

If you want a thoroughly practical electric car, the Hyundai IONIQ Electric is one of the most affordable and usable battery-powered models.

Mercedes-Benz C-Class review

If you're looking for a premium, luxury or performance mid-size sedan, the C-Class has to be on your shortlist.

2020 Audi Q3 Review

Audi's Q3 received consistently high marks from car reviewers. It's spacious, highly practical, well-designed, a planted ride, reasonable value for money, built to a high standard and it features superb tech.

Renault EOFY sales

Renault is marking down up to $10,000 off the normal sticker price of ex-demos!

2020 Toyota HiAce review

Toyota says the HiAce carries the best resale value in the LCV segment. They are also the best-selling. This latest generation HiAce is better in every single way; reviewers appraised it highly (one reviewer even gave it a 100% rating, the highest we've ever seen).