$200 travel vouchers up for grabs in Victoria | What to know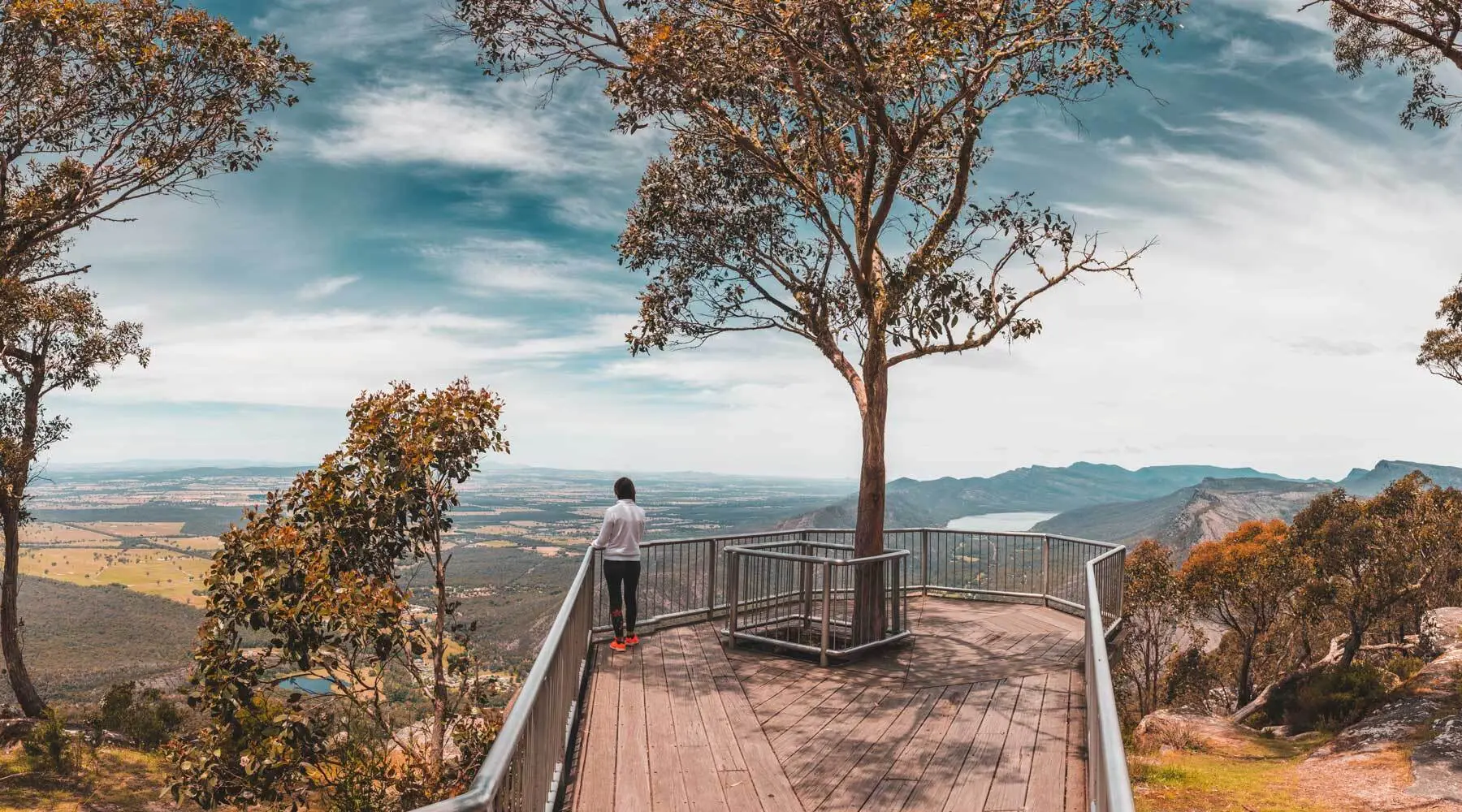 From the Grampians to Victoria's country towns, here's where you can spend the latest incentives.
From the summer bushfires to the outbreak of COVID-19, regional Victoria hasn't had it easy in the last 12 months.
In an effort to bring business back to the areas that need it most, the Victorian government is offering 120,000 travel vouchers as a part of its Experience the Best at Home campaign.
The campaign is offering 120,000 vouchers worth $200 each. These are eligible for use on accommodation, pubs, wineries, restaurants and small businesses.
Victorian Premier Dan Andrews said, "Whether it's a day-trip with the family or a tour along our stunning coast, we're helping more people get out and enjoy the best Victoria has to offer."
How does it work?
Applications for the $200 vouchers open 10am 11 December 2020 via Business Victoria.
The $200 only applies on bookings that are a minimum of $400, and are limited to one per household. Eligible regions include Mornington Peninsula, Yarra Ranges and regional Victoria.
You can spend your voucher on accommodation, entry fees to regional attractions, tours and experiences. Keep in mind that you need to spend at least two nights for stays.
The travel vouchers will be made available in 3 rounds (40,000 vouchers up for grabs per round). We've broken it all down for you here:
| | | | |
| --- | --- | --- | --- |
| | When do registrations open? | Travel period | Claim period and cut off date |
| Round 1 | 10am 11 December 2020 | 12 December 2020 - 22 January 2021 | 4 January 2021 - 5 February 2021 |
| Round 2 | 10am 20 January 2021 | 27 January 2021 - 1 April 2021 | 11 March 2021 - 15 April 2021 |
| Round 3 | 10am 30 March 2021 | 6 April 2021 - 31 May 2021 | 10 May 2021 - 14 June 2021 |
Any vouchers that aren't used in the first two rounds are automatically placed into the third.
Those of you who have already booked in your trips can also claim back on the incentive.
Most importantly, be sure to keep your receipts so you're able to claim when the time comes.
How can I make the most of this opportunity?
You have a plethora of options when it comes to how you can make the most of your voucher. These are just some activities that could make up a portion of your minimum spend:
The scheme follows the lead of Tasmania, New South Wales, Western Australia, the Northern Territory and South Australia who also introduced travel vouchers this year.
This is just one project that makes up the Victorian Tourism Recovery Package. Other investments are seeing improvements to the Great Ocean Road, Grampians National Park and Cape Conran Coastal Park.
Not sure where to head to? Look no further than the best places to visit in Victoria.
This post was originally published on 19 November 2020 and has been updated with voucher details on 10 December 2020.