Real Estate Agent Insurance Guide
Managing or selling someones property is a big responsibility. Professional indemnity insurance protects you if things go south.
We're committed to our readers and editorial independence. We don't compare all products in the market and may receive compensation when we refer you to our partners, but this does not influence our opinions or reviews. Learn more about Finder .
As a real estate agent you are juggling some big responsibilities that involve your clients (e.g. property owners, renters). A genuine mistake on your end could cost your client thousands and at worse, they could sue you for damages. Professional indemnity insurance (PII) protects you from this and it's probably the most important insurance type to look at.
There are also host of other policy-types that will protect you from a variety of other business risks like data breaches, equipment failure, property damage and more.
Compare professional indemnity insurance for real estate agents
Get a quote online Speak to a broker
If you are ready to speak with a consultant about different business insurance options available, simply enter your details in the form. Keep reading if you want to learn more about the different types of cover available.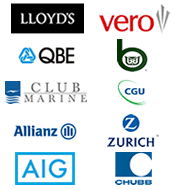 Real estate agent insurance quick tips
Insurance requirements


You could end up in hot water if you misrepresent a property you're selling or if you give someone incorrect information. PI insurance protects you if someone decides to come after you for damages.

If someone injures themselves on your premises, public liability will protect you if they sue. It also protects you for damaging their property e.g accidentally damaging something in a client's home.

When you run a business, others need you to run it responsibly. If an employee, shareholder, competitor or other interested party thinks management is to blame for damages, they could sue. Management liability protects you if they do.
Average cost based on historical costs using our engine.
What are the risks of not having real estate professional indemnity insurance?
Professional indemnity insurance provides cover for professionals who offer their expert advice and services to their clients, which is why this type of insurance is suitable for real estate agents perfectly. Real estate agents advise their customers on everything from property prices to selling tactics and how to negotiate with buyers.
Risks that professional indemnity covers (detailed list)
Professional indemnity insurance policies offer cover for a whole host of risks relevant to real estate agents, including:
The non-disclosure or the misrepresentation of important property details
Errors in documentation relating to property purchases
Underquoting
Failing to follow auction rules and laws
Property management failures and issues
Fraud and dishonesty
Wrongful or inadequate advice to clients
Loss of client documentation
Libel, slander or defamation
Without any cover in place, real estate agents could find themselves at risk of facing potentially costly lawsuits. However, professional indemnity insurance is specially designed to provide cover against claims you have breached your professional duty, and it offers essential financial protection for many businesses.
What types of insurance do real estate agents need?
If you run your own real-estate business, here are some of the insurance-types you should consider:
Professional indemnity insurance
Real-estate is largely a service industry, where people pay you for your knowledge and information. Professional indemnity insurance covers you if someone sues you and claims that you caused them damage by being negligent in your duties.
For example, by withholding important information about a mould infestation in a house you are selling. Professional indemnity insurance is mandatory in some states.
Public liability
If your business has a physical location, public liability covers you if someone gets injured or experiences property damage on the premises. It also covers you if you injure someone or damage something at someone else's property.
For example, you knock over someone's television set while showing their property to potential buyers).
Management liability
This type of insurance helps protect you if someone sues you and claims you caused them damage due to your mismanagement of the business.
Examples include employees who sue you for wrongful dismissal, competitors who sue you for stealing their intellectual property or shareholders who sue you for breaching your fiduciary duties.
Cyber insurance
A typical liability policy doesn't cover you if a data breach, hack or other cyber-related issues causes damage to your customers, shareholders, the public or anyone else. If you're holding a lot of sensitive information on your servers, you'll want to consider cyber insurance.
Building and contents
If you have a physical location, you'll probably need building insurance especially if you rent. That's because it's usually the renter's responsibility to insure commercial premises. If you add contents insurance, you'll be covered for damage to the building and all of the equipment inside.
Equipment breakdown
You can insure your computers, desks, chairs, monitors and other equipment if they unexpectedly breakdown from something other than gradual deterioration or wear and tear.
Professional indemnity insurance claims
Under a professional indemnity insurance policy, it's important to notify your insurer as soon as you're made aware of a claim made against you. This could be in the form of a written demand from a client or solicitor, or simply a verbal complaint or request for compensation. If you become aware of circumstances that could lead to a claim, it's essential that you inform your insurance provider of this as soon as possible.
"Claims Made" Professional Indemnity Cover
Professional indemnity insurance policies are offered on a 'claims made' basis. What this means is that the policy provides the protection you need is the one that is in force when a claim is made against you, not when you actually provided the professional services related to the claim.
As an example of this, you may have closed an important sale in 2011, but you were not notified of a claim relating to that sale until 2014. You've changed insurance providers in the interim period. The insurance policy that will provide coverage is the one that's in effect in 2014.
FAQs about real estate professional indemnity insurance
Professional indemnity insurance is a crucial form of cover for real estate agents, providing important financial protection against a host of unique risks. However, in order to ensure you end up with the right policy for your needs, compare your options and seek advice from an experienced insurance broker.
Receive a professional indemnity insurance quote for real estate agents

Icons made by Vectors Market, Freepik from www.flaticon.com is licensed by CC 3.0 BY

More guides on Finder