5 real estate ads that will make you chuckle
For those of you who claim to have a sense of humour and an appreciation for the somewhat- struggling performing arts industry, you'll know that Sydney's annual Comedy Festival kicked off last week.
Here, you can get amongst acts from the 'Twenty Fifth Annual Comedy Spelling Bee' to 'A Laugh a Minute' or even have a giggle at 'A Date with Effie', and brush shoulders with some of Australia's most talented, and brutally honest comedians.
So in light of Sydney's Comedy Festival, we thought what better time than now, to share some love on the comedy front?
That's why we've exposed 5 of the most amusing, "laugh-out-loud" kind of ads that have featured within the Australian property market (number 3 is our personal favourite!).
1. Quirky Real Estate Ad (Subiaco, WA)
We seriously can't get over this ad for a property based in Subiaco, Western Australia. If you're looking for a smart-arsed housemate and some inhouse entertainment, then this may be the rental for you.
Just make sure you fit the 'dwarf depressive' criteria.

2. Truthful Advertising Real Estate Ad
Whoever made a claim for misleading advertising clearly hasn't seen this ad. There's no better sales strategy than to blatantly state your own insecurities, (and hope that no one notices).
Reduced, but DEFINITELY not desperate.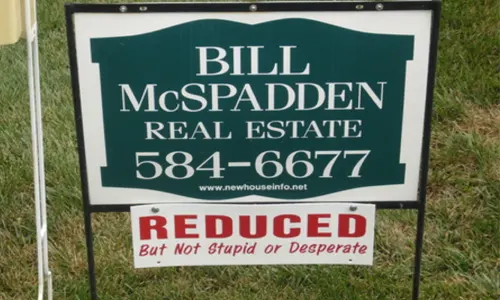 3. Experiential Marketing: Superhero Agent (Caboolture, QLD)
This Queensland-based agent certainly gets brownie points for thinking outside the box. A sense of enthusiasm and engagement never goes astray when it comes to selling properties that may have been on the market a little longer than expected.
This is experiential marketing at its best.
Go you good thing!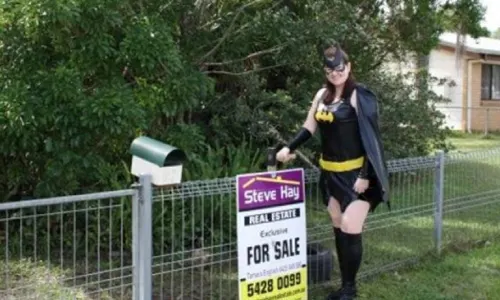 4. NOT For Sale Real Estate Ad
We're guessing this landlord was harassed, and possibly stalked by the local real estate agent community, and the poor guy was beyond the point of frustration, so decided to stake his claim, and take his ownership rights to the next level.
This is NOT for sale. We hear you loud and clear.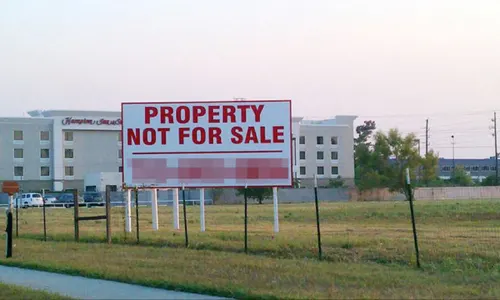 5. Zombie Viral Advertisement: Rumble Castle (Waterford, QLD)
Voted as one of Queensland's most unique properties, the real estate agent that took on the task of selling the Rumble Castle pursued a 'zombie' themed campaign (as you do!).
The video features multiple zombies escaping Rumble Castle that are then suddenly shot by the agent, who announces that the property is now ready for viewings. See the video below (there's some gore and blood so viewer discretion is advised).
We've witnessed both landlords and agents redefining sales and marketing strategies within the Australian real estate landscape.
By taking a creative and somewhat hyperbolic approach, many industry professionals are engaging customers and moving beyond traditional selling techniques by bending over backwards.
and drawing upon the simplicity of humour to resonate with potential buyers.