RBA holds the cash rate at 2.0% at the last meeting of 2015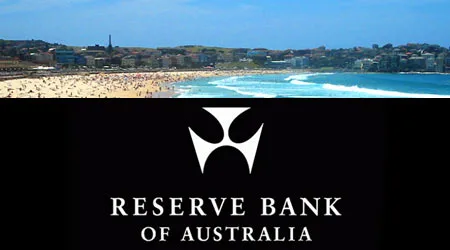 Reserve Bank maintains cash rate at 2.0%
All 33 resident rate experts and economists from the finder.com.au Reserve Bank Survey correctly predicted that there would be no cash rate change at the Board meeting today (December 1, 2015).
As the Reserve Bank held the cash rate at 2.0% for December 2015, the panel cited improved labour market conditions and modest inflation as the motivating factors behind the Reserve Bank's decision to hold the cash rate.
Despite today's decision, many of the resident rate experts believe that a cash rate drop is on the cards next year, with 15% of experts predicting that this will occur as soon as February 2016.
Experts were divided when it came to the future fluctuation of house prices; while nearly 58% of the resident rate experts are predicting domestic property prices to rise in 2016, 29% of the survey participants believe that property values will fall next year.
Why hold the cash rate?
With robust business conditions and consumer sentiment reaching its highest level since January 2014, the Reserve Bank had no urgency to alter the monetary policy setting this month.
Strong employment data and modest inflation (currently sitting at 1.5%) have contributed to a sufficient stimulus within the economy and thus a cash rate cut was not required to close out 2015.
Many of the resident rate experts in the finder.com.au Reserve Bank survey maintained that the Reserve Bank is optimistic about the current business and economic outlook, including the Australian dollar's exchange rate and the housing market, and thus the Reserve Bank could not warrant another rate cut.
Are rate hikes on the horizon?
Despite recent fluctuations in the home loan market, including the out-of-cycle rate hikes charged on variable rate mortgages, our Consumer Advocate Bessie Hassan says that an official cash rate rise is unlikely to occur in the near future.
"While recent out of cycle rate hikes by 13 lenders came into effect last week (20 November, 2015), the official cash rate is expected to stay put for the time being, with almost three in five experts surveyed (58%) believing the cash rate will not rise for at least the next 12 months.
"These recent rate increases will, however, put a dampener on Christmas shopping according to one in four (26%) of the experts surveyed, who say the busiest spending season of the year will be affected by the rate hikes", she says.
What's in store for the property market?
Interestingly, the survey participants are divided about future prospects for the Australian property market and movement of house values with 38% predicting a decrease in demand for residential property in the next 12 months leading to 2016.
Nearly 45% of experts are also expecting rents to rise next year, while 42% say rents will remain the same and 13% claiming that the rental market could lose steam with rents to fall.
"This indicates that, regardless of demand, property prices as well as rent are expected to rise in value in 2016, which is great news for property owners but less so for those looking to break into the ever-competitive market", Ms Hassan says.
How can I cope with rising property values and rents?
In light of property price appreciation and rental increases, it's important that you practice due diligence to compare different home loans on the market, scout for a competitive rate, manage a buffer of funds, and apply for pre-approval to improve your chance of entering the property market.
Take control this festive season and reconsider your current mortgage.
"With work winding down, Christmas just a few weeks away, and recent rate hikes coming into effect, now is the perfect time to pull out your paperwork and find out whether your mortgage is actually serving your needs anymore. Check your current interest rate, the features of your loan, and jump online to compare what other similar products are out there – chances are you may just find a better deal.
"It's not uncommon for banks to discount within the vicinity of 1-1.25 percentage points off their standard variable rate for new loans, and generally, the larger your mortgage the greater your bargaining power. "If you can't or would prefer not to switch lenders, you'll need to demand a better offer from your current lender – speak to the customer retention department of your bank and tell them you're not happy with your current deal. If they want to keep you, they'll have to do better", Ms Hassan says.