RBA cash rate target announcement – August 2015
RBA holds cash rate at 2.0%.
We're reader-supported and may be paid when you visit links to partner sites. We don't compare all products in the market, but we're working on it!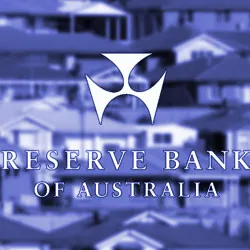 Most economists correctly predicted that the Reserve Bank of Australia (RBA) would keep the cash rate unchanged at 2.0 per cent for August 2015.
In fact, all 31 experts from the monthly finder.com.au Reserve Bank Survey expected no movement for the cash rate this month, and that it would remain at 2.0 per cent.
The majority of experts cited previous rate cuts in February and May this year, claiming that the Reserve Bank would need to enable the full impact of a lower rate to filter through the economy, before making a move.
Despite this, 19 per cent of the experts surveyed expect another rate cut by the end of the year, while 6 per cent expect the cash rate to rise in the final quarter of this year.
55 per cent of the respondents forecast the cash rate will start rising next year. Five believe the rise will occur in the second quarter of next year, and the remaining 12 expect rate rises to start in the second half of 2016.
Why hold the cash rate?
In a 'wait and see' mindset, the Reserve Bank decided to hold the cash rate at today's Board meeting until further economic data is released.
The Reserve Bank wants to observe if business confidence, investment and employment have improved as a result of previous rate cuts before deciding whether or not another move is required. However, the available data does indicate that the economy has experienced growth coupled with a steady rate of unemployment.
Low interest rates are stimulating borrowing and spending, while credit has experienced moderate growth. Domestic inflationary pressures have been contained and global financial conditions remain accommodative.
If the Australian Prudential Regulation Authority (APRA) continues to slow the pace of investor credit growth among deposit-taking institutions, property prices will be impacted. However, the Bank is working to mitigate risks that may arise from the housing market.
Given these conditions, the Board judged that maintaining the cash rate was the appropriate course of action for August 2015.
Property market insights
Soaring property prices
Although the cash rate is being held, 68 per cent of experts predict that property prices will continue to rise for the rest of 2015.
Our money expert Michelle Hutchison says those looking to enter the property market this year should brace themselves for higher housing costs.
"While we may not see another rate cut this year, it's still likely that property prices will continue to rise, which means higher costs for new borrowers.
"According to the finder.com.au Reserve Bank Survey, the majority of experts surveyed (21 or 68 percent) are expecting property prices will keep rising this year, while almost one in five (six of 19 percent) believe property prices will remain at the same level for the remainder of 2015.
"For the hottest property market in Australia, almost one in five experts (19 percent) believe the Sydney property market won't ease for the next few years, while 61 percent expect it to ease next year, and five experts think it could be as early as this year."
How will property prices impact me if I'm renting?
Michelle Hutchison says individuals who are renting will not be immune to rising property prices, as monthly rents could increase by almost 3 per cent as Australian lenders increase rates for investors.
"The big four banks announced increases to some of their investment home loans following new APRA guidelines. ANZ, Commonwealth Bank and Westpac all announced 0.27 percentage point increases to their investment standard variable rates while NAB is increasing its investment line of credit and interest-only loans.
"With the big four banks holding majority of the market, national monthly rents could be set to increase by 2.80 percent or $59 in higher rent per month if landlords pass on the full cost of the new interest rates on investor loans (based on the average home loan of $343,000 over 30 years).
"Whether you're a mortgage holder, renter or prospective first home buyer, watch out for higher costs on the way and make sure you are prepared by keeping some savings aside before it's too late."
Is there a housing bubble?
Interestingly, the finder.com.au Reserve Bank Survey found the majority of panel experts believe there isn't a national housing bubble -- at least not for the long term.
Michelle Hutchison confirms: "The vast majority (81 percent or 25 of the 31 experts surveyed) believe there is no housing bubble. However 5 experts (16 percent) expect the housing bubble will burst within the next 18 months. One of the experts – Shane Oliver from AMP – said there is one housing bubble in Sydney and it's likely to start reversing in 2017.
When should I enter the market?
Our money expert Michelle Hutchison says that you should consider the timing in which you enter the property market so you can better manage your personal finances.
"We're expecting more borrowers to start hitting the market in Spring, which is traditionally the busiest time for the property and home loan markets. If you're planning to hit the market this mortgage season, be careful with your budget as it won't be worth over-stretching yourself in the heat of the moment to buy a home when rate rises are also around the corner."
More guides on Finder