Razer Hammerhead USB-C ANC Review: Great audio with some compatibility catches
Razer's newest USB-C headphones, the Razer Hammerhead USB-C ANC, provide top-quality sound output and just a touch of Razer's trademark glowing style.
The good
Sound quality is sharp
Durable cord
Good noise cancelling with supplied tips
Glowing Razer logo is fun
The bad
Cable tangles way too easily
Glowing tips use your battery power up
No magnetic clasp
Not compatible with all USB-C phones
We're reader-supported and may be paid when you visit links to partner sites. We don't compare all products in the market, but we're working on it!
Razer sells a wide variety of headsets, typically aimed at its core gaming market, but it's also in the more portable, phone-centric headphone space with its existing Razer Hammerhead USB-C headphones. Those were meant to be complimentary to the original Razer Phone and with the launch of the Razer Phone 2 comes a new iteration of its Hammerhead design in the form of the Razer Hammerhead USB-C ANC.
Design
A lot more subtle than the original Hammerhead design.
Rounded cable tangles a lot.
Durable cable feel.
Glowing Razer logos.
---
Performance
Good audio quality with solid bass.
Noise cancelling works well.
Not compatible with all USB-C handsets.
---
Verdict
Audio quality is good for the asking price.
Limited compatibility is an issue.
I've got no essential issue with either the audio quality or noise-cancellation features of the Razer Hammerhead USB-C ANC headphones, because both are very good for headphones in their price range. Razer's move away from more obviously gaming-centric vibrant design is mostly welcome and they're obviously a good match for the Razer Phone 2 if you're keen.
That being said, the limited compatibility across other USB-C phones is a worry depending on your handset choice. The switch to a rounded cable does reintroduce the cable tangle blues, which is a song no headphone owner ever really wants to hear.
---
Pricing and availability
The Razer Hammerhead USB-C ANC sells in Australia for $169.95 outright.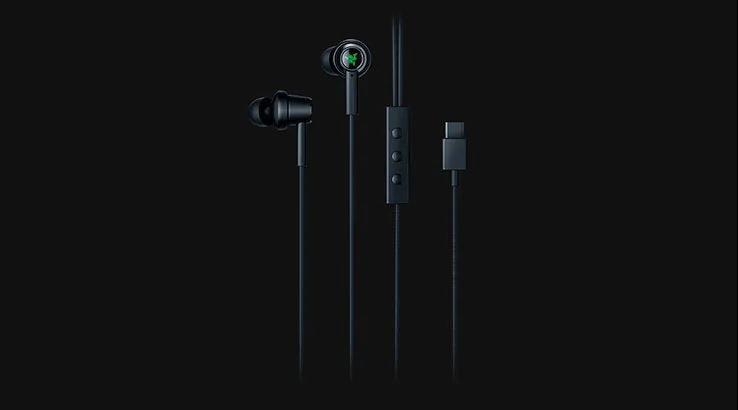 Razer Hammerhead USB-C ANC
from Razer
Razer's Hammerhead USB-C ANC headphones combine rugged construction, great audio and simple noise cancelling into a set of headphones suitable for music, video or gaming on the go purposes.
View details
---
Specifications
Build
Frequency Response
20Hz - 20kHz
---
---
Features
Noise Cancelling
Active Noise Cancellation
---