Queensland travel restrictions | What's open in April 2021?
With restrictions continuing to be eased, we've got a complete guide on what exactly you can and can't do in the sunshine state.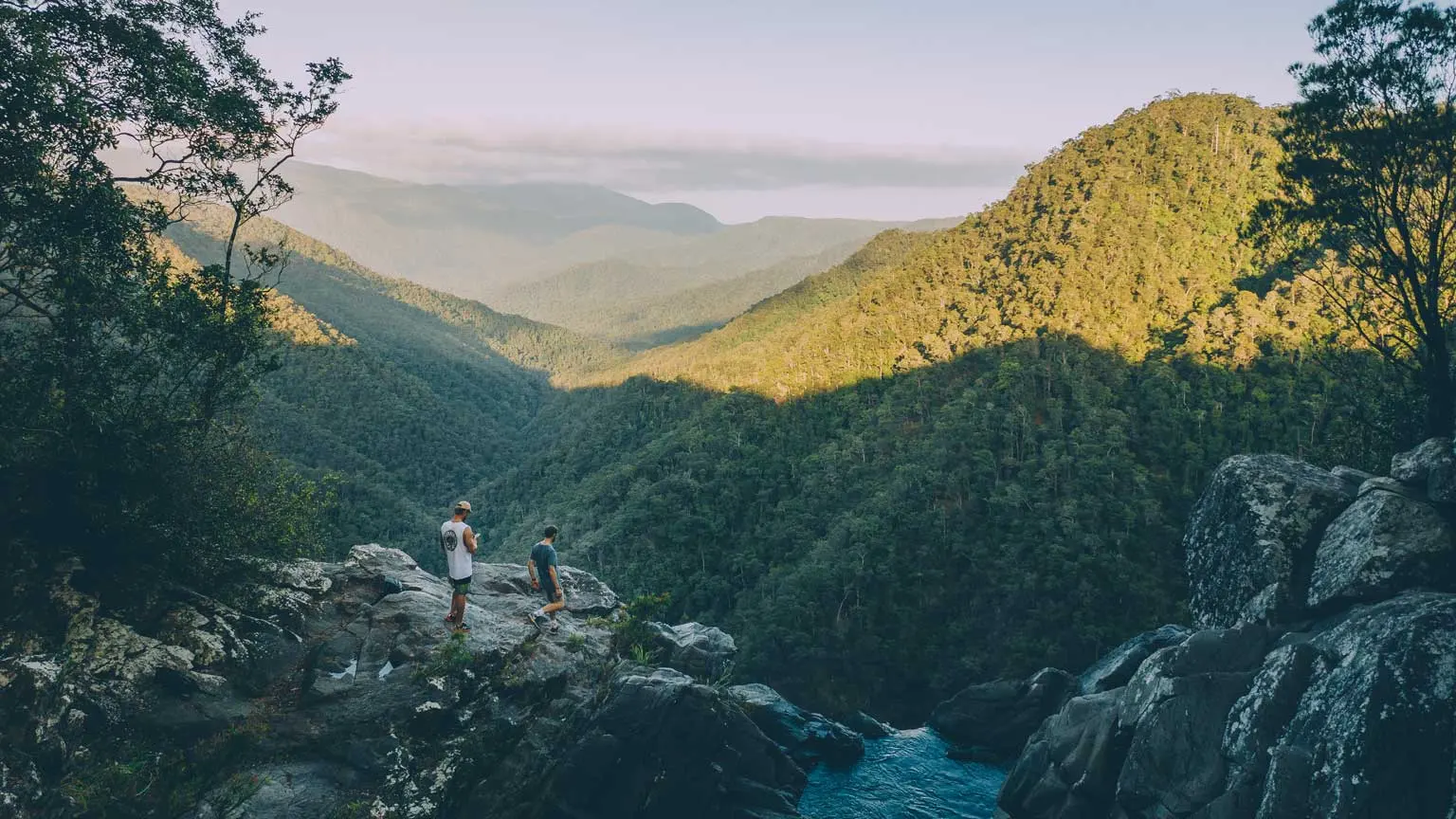 We're reader-supported and may be paid when you visit links to partner sites. We don't compare all products in the market, but we're working on it!
Restrictions have eased considerably and regional travel is permitted throughout Queensland under the latest restrictions. This includes travel to remote Aboriginal and Torres Strait Islander communities.
Queensland's borders are also now open to all domestic travellers, except those from a COVID-19 hotspot.
If you're curious about what's open, where in the state you can go and what's still closed then we've got you covered.
Gathering limits inside homes is 30 while in public spaces is 500.
Masks must be worn indoors at all times until 15 April 2021.
Accommodation in Queensland
Queenslanders may travel freely within the state with no restriction on how far or for how long they travel. However, there are gathering limits of 30 people to consider.
Staying with family or friends
You can stay overnight with relatives and friends within the state as long as the maximum number of people in the home doesn't exceed 30.
It's recommended to keep numbers low if vulnerable family members reside there.
Staying at a hotel
Hotels are open for stays across the state and you can book a hotel for both business and leisure anywhere in Queensland.
During your stay you may notice that many hotels are implementing extra safety measure such as more frequent cleaning services or they have spaced out furnishings in common areas to encourage physical distancing.
Social distancing (1.5 metres) from other hotel patrons still applies within the hotel grounds.
Latest hotel deals for Queensland
Staying in a holiday house
If you are booking a weekend away, you are more than welcome to stay in a holiday home. Just one of the great perks is fewer members of the public being around (compared to a hotel). So if socially distanced accommodation is what you're after, look no further.
The choice is yours with a variety of apartments, cabins, studios, chalets, cottages, homes and townhouses when you book with any of the following holiday home sites:
The official rule is no more than 30 to a home. However, Airbnb has placed a worldwide limit of 16pax for rentals, excluding boutique hotels and event venues to curb party homes.
Staying at a hostel
Along with hotels and holiday homes, hostels are now open for business and booking. This includes stays in shared dorm rooms.
Hostelworld
has noted that accommodations are upping safety and hygiene measures. You can expect the bigger rooms hosting fewer guests to accommodate the 1.5-metre social distancing rule, regular cleaning of the bedrooms and common areas and providing hand sanitiser across the stays.
Venues not complying with these standards will be removed from the booking site.
Camping and caravanning
The great outdoors is waiting for you with camping sites and caravan parks back up and running.
If you are looking to find accommodation in a caravan park or at paid camp sites, we recommend calling up beforehand to lock in a spot. With restrictions being eased, it's likely to get busy.
Some camping spots require bookings in advance.
Tourist attractions in Queensland
Many of our favourite tourist destinations in the sunshine state are opening back up to the public.
The following attractions have reopened across Queensland:
Movie World, Outback Spectacular and Wet'n'Wild are operating at 100% capacity. COVIDSafe measures are in place, including increased hygiene sanitisation, physical distancing and contactless payments. Select rides and attractions have been altered or closed to ensure social distancing is met.
Combined three-day passes for Movie World, Sea World and Wet'n'Wild are available through RedBalloon.
National parks
National parks and rainforests are open for all your outdoor adventures. This includes Minjerribah, Mulgumpin, Cape York Peninsula, Cooloola and Bribie Island.
Before you set off, check out park alerts for all the latest, including any mandatory pre-bookings that may be required.
Beaches and parks
Restrictions at beaches have eased and Surf Life Saving Queensland has resumed patrols along the state's sands. Before you head out, check the beach's website in case it's no longer open due to COVID or surf conditions to avoid disappointment.
When you're at the beach or a park, social distancing must still be practised. Keep a distance of 1.5 metres from other groups and, if you can, from others within your own group.
Getting to and from your holiday destination
Driving within Queensland
You can drive freely anywhere within the sunshine state without restrictions on how far from your home you are or how many nights you spend away.
For those of you in need of a car rental or a campervan, many companies are integrating intensive hygiene practices.
Europcar
and are implementing deeper cleans in high contact areas of the cars, including keys, radio, doors, gear changer, steering wheel and controls. Selected locations also offer contactless pick-up.
Flying within Queensland
Flying is also an option when travelling within Queensland.
Qantas, Jetstar and Virgin Australia have brought back numerous routes across the states. This includes:
Brisbane to Townsville – Qantas, Jetstar and Virgin Australia
Brisbane to Mackay – Qantas, Alliance Airlines, Virgin Australia and Jetstar
Brisbane to Trepell – Alliance Airlines
Brisbane to Gladstone – Virgin Australia, Qantas and Alliance Airlines
Brisbane to Cairns – Jetstar, Qantas and Virgin Australia
Brisbane to Roma – Qantas and Alliance Airlines
Brisbane to Rockhampton – Alliance Airlines, Qantas and Virgin Australia
Brisbane to Mount Isa – Qantas, Virgin Australia and Regional Express
Brisbane to Moranbah – Qantas, Alliance Airlines and Hevilift
Brisbane to Bundaberg – Qantas
Brisbane to Whitsunday Coast – Jetstar, Virgin Australia and Alliance Airlines
Brisbane to Longreach – Qantas
Brisbane to Emerald – Alliance Airlines, Hevilift and Qantas
Brisbane to Hervey Bay – Qantas
Brisbane to Miles – Qantas
Cairns to Normanton – Regional Express
Cairns to Weipa – Qantas
Cairns to Townsville – Regional Express and Qantas
Mackay to Townsville – Qantas
As of 8 January 2021, face masks are mandatory on all domestic and international flights.
Qantas and Jetstar have implemented a "Fly Well" program, where you'll be provided a surgical mask and sachets of sanitiser to use during your flight. This provides added peace of mind on top of increased cleaning schedules of the planes and high-contact areas, hygiene screening at airports and contactless check-in options.
Coach services
Many coach services that were temporarily suspended due to the COVID-19 pandemic are being returned to service. This includes services on the Brisbane-Charleville, Rockhampton-Longreach and Townsville-Mount Isa corridors.
Westbound Westlander: Services are in operation on Tuesdays, Thursdays and Fridays.
Eastbound Westlander: Services are back in operation.
Spirit of the Outback: Timetable has recommenced.
Westbound Inlander: Wednesday, Saturday and Sunday services are back in operation.
Eastbound Interlander: Tueday and Sunday services have recommenced.
Visit the Department of Transport and Main Roads site for full service details.
Regional services on popular coach companies Greyhound and Bus Queensland are still running. In Queensland, the coach service travels from Brisbane up the coast to Cairns. An inland route is available from Rockhampton to Longreach.
Greyhound coaches are running at full capacity, so social distancing won't be in practice onboard. Sanitiser is provided on board, but you're encouraged to bring your own as well.
Queensland rail travel
City services. Although city trains are still available, it is recommended that they only be used where necessary. If you need to take public transport, keep 1.5 metres from other members of the public. There is no limit to how many people can ride on the trains, but if a carriage gets busy, try moving to one that's quieter.
Regional services. Train travel throughout Queensland is still running and permitted and interstate trains between Queensland and NSW have resumed due to border reopenings.
The Great Southern, which travels from Adelaide to Brisbane, recommenced in January 2021.
Which states and territories can I travel to?
Queensland's borders are open to other states and territories, although they tend to close very quickly when hotspots arise. Queenslanders can freely travel to other states and territories, though may need a permit.
Ready to discover Queensland? Check out our top deals