Qantas and Afterpay: Everything you need to know
You can earn frequent flyer points with the popular buy now pay later service – here's how.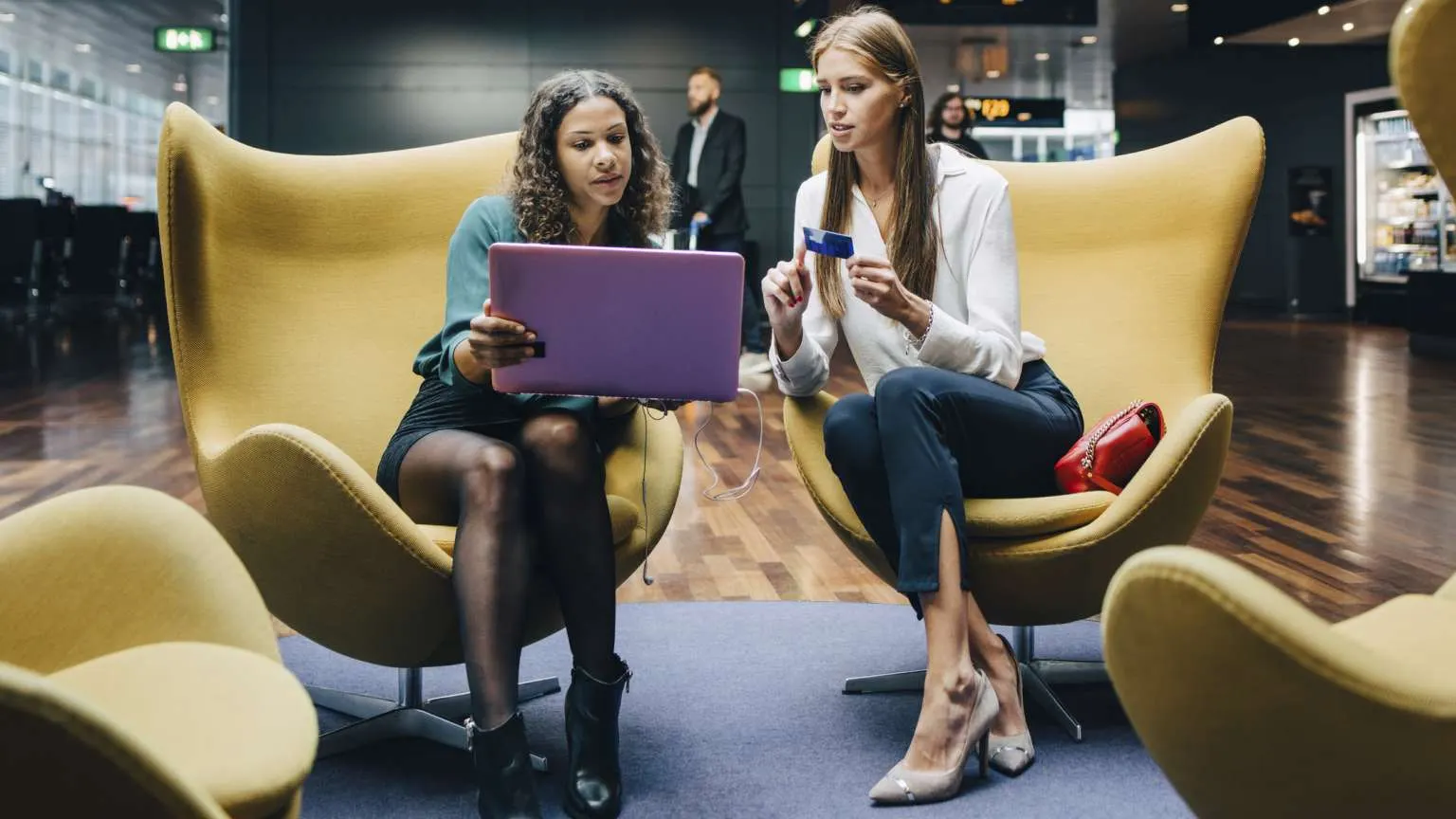 We're reader-supported and may be paid when you visit links to partner sites. We don't compare all products in the market, but we're working on it!
Qantas Frequent Flyer and Afterpay now have a partnership which lets you earn points in Australia's most popular frequent flyer program using Australia's most popular buy now pay later service. That's good news if you're trying to boost your Qantas Points, but how does it all work? Here's everything you need to know to make the most of the deal.
When can I start earning Qantas Points with Afterpay?
Qantas and Afterpay announced their partnership on 6 July 2020 and said that users would be able to sign up that week. Customers were able to link their accounts from 9 July 2020. To link your account, you need to sign in online on the Afterpay portal. The initial batch of registrations only runs until 9 September 2020.
How can I earn Qantas Points with Afterpay?
The partnership offers two ways to earn points.
If you haven't used Afterpay previously, you'll get 500 Qantas Points if you sign up for a new Afterpay account and then link your Qantas Frequent Flyer account. (If you haven't got a Qantas Frequent Flyer account, it's easy to get one for free.) After linking, you'll earn 1 Qantas Point for each $1 spent with Afterpay, up to a maximum of 5,000 Qantas Points per membership year.
Existing Afterpay account holders can link their account, but don't get any bonus points. After linking, you'll earn 1 Qantas Point for each $1 spent with Afterpay, again up to a maximum of 5,000 Qantas Points per membership year.
In both cases, you need to spend that amount by 8 March 2021.
There are two big catches for current Afterpay customers. Firstly, only the first 50,000 people who link their accounts will get to earn points. Qantas Frequent Flyer has 13 million members as of July 2020, while Afterpay has 3.2 million users in Australia. That means a lot of customers are going to miss out.
Secondly, you can only earn points after you've already spent $1,000 with Afterpay. So to earn the annual maximum of 5,000 Qantas Points, you'd have to spend $6,000. That means the effective earn rate is actually 1 Qantas Point for each $1.20 you spend with Afterpay.
5,000 Qantas Points is less than you'll need for any form of Classic Flight reward with Qantas (the cheapest available is 5,600 Qantas Points for a Jetstar flight). So Afterpay shopping won't score you a flight on its own, but it can help top up your total.
Points can take up to 45 days to appear in your Qantas account, so be patient.
Which stores let me earn Qantas Points with Afterpay?
Any store which accepts Afterpay will earn Qantas Points once the accounts are linked. Check out Finder's full searchable list of stores which accept Afterpay to see if your favourite retailer is included.
Can I use Afterpay to buy Qantas tickets?
Unfortunately, no. Qantas doesn't offer Afterpay as an option when paying for tickets. However, its low-cost subsidiary Jetstar does let you use Afterpay. You can also earn Qantas Points on Jetstar flights, but only for certain fare types.
Can I also earn Qantas Points through my credit card on Afterpay repayments?
You can link your Afterpay account to your credit card to make repayments. If that card also lets you earn Qantas Points, you could potentially "double dip" and earn points from the repayments as well. However, whether that works or not will depend on the card counting the Afterpay charge as a purchase. This often happens, but it isn't guaranteed to be the case. If you're planning on doing this to earn points, check with your card provider first.
Traps to watch out for when earning Qantas Points with Afterpay
As we've already noted, only 50,000 existing Afterpay customers will be able to earn points during the initial launch. Fingers crossed the platform opens out more broadly over time.
Paying off your Afterpay debt as your instalments are due is crucial if you want to avoid late payment charges and other fees. If those fees mount up, they're likely to outstrip the value of the Qantas Points you earn from your purchases.
THE POINTS FINDER TAKE
Regular Afterpay users can benefit from extra Qantas Points on their purchases, and may even be able to double dip. However, the restriction of just 50,000 members signing up means lots of potential customers will miss out, so sign up quickly if you're interested. If you miss out or don't use Afterpay much, using a
card that earns Qantas Points
remains the best strategy for maximising the points earned while you shop.
More guides on Finder
Supercharge your frequent flyer points with Points Finder