PureVPN Review: Price, plans and features compared
Find out what PureVPN brings to the crowded market of data encryption providers.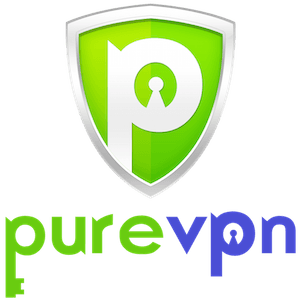 PureVPN is a Hong Kong based company that's all about two things: split tunnelling and great reliability. The former is quite a unique feature that essentially means your data will be encrypted and securely passed through a series of tunnels that lead to PureVPN's servers. We'll go into the technicals of that in a second but the essential theory is this: you're completely "anonymized" and protected at all times.
What you're looking at here is a global network of 750+ servers that physically exist in just over 140 countries and they're all self-managed. Compared to PureVPN's competitors, those are some pretty impressive numbers. Many other providers have servers that are third-party managed and there are far fewer countries under their umbrella. Obviously, this gives PureVPN an edge in terms of speed and versatility. Having less middle-men in the process, theoretically, should mean not as many chinks in your
armour when it comes to privacy.
Speaking of, it's clearly stated in the PureVPN policy that the company will occasionally record your connection and bandwidth in order to keep their servers sailing smoothly. Taken in the wider scope of most VPN policies, that's fairly standard procedure and not at all untoward, providing that info gets expunged after a time. That said, there's been at least one report of PureVPN relinquishing a user's IP address for a cyber-stalking FBI investigation. When pressed for comment in the controversy that
followed, PureVPN insisted the service does not track "what websites a user views or what content he or
she downloads". Food for thought.
PureVPN deals for April 2020
Popular PureVPN coupon codes
| Last checked | Code description | Code |
| --- | --- | --- |
| 8 Jan 2019 | 63% off for 1-year plan | ******** |
| 8 Jan 2019 | 70% off for 2-year plan | ******** |
| 3 Dec 2018 | 1-month plan for $10.95 | ******** |
| 3 Dec 2018 | 18% off 3-month plan for $26.85 only | ******** |
What features does PureVPN offer?
So what is PureVPN bringing to the table? Along with the aforementioned broad geo-diversity that comes with 750+ servers in 140 countries you're getting a kill switch that will instantly disconnect you should your access to PureVPN be interrupted – a very decent security failsafe if you don't want to unwittingly fall back into vanilla, ISP monitored Internet browsing.
Other benefits include an easy to setup and use app interface that offers 256-bit encryption and support for 6 protocols (OpenVPN UDP, OpenVPN TCP, PPTP, SSTP, IKEv2 and L2TP). Personally, we'd recommend you go with the newer and more reliable options like OpenVPN, however it's nice to know that there are options for anybody doggedly sticking to the older and less secure protocols.
Another nifty technology offered by PureVPN is the aforementioned split tunnelling that minimises any hassles you might have when trying to maintain contact with other LAN devices. In layman's terms: you can allow some of your traffic to connect directly to the vanilla Internet as you simultaneously filter other traffic through the VPN. Pretty cool stuff if you have the know-how to set it up correctly.
And if you are having troubles getting everything running right, PureVPN has a very decent 24-hour support team in place. We found their livechat to be snappily responded to and a quick test of the ticketing system showed our request for assistance was replied to in under 20 minutes. If for some reason there is some issue you can't resolve in the initial setup period it's good to know that there's a painless 31-day money-back guarantee. So by all means dip a toe in to see if PureVPN is right for your needs and
setup.
PureVPN delivered excellent speeds and proved to work perfectly in terms of basic browsing, gaming and P2P. That said, at the time of writing it seems that PureVPN is burning rather brightly on the anti-VPN radar of Netflix. No amount of spoofing or sidestepping could get around the streaming block. PureVPN's dedicated "streaming mode" (which exists alongside other presets like "Internet freedom", "security/privacy", "file-sharing" and "dedicated IP") was for naught, too.
How much does PureVPN cost?
PureVPN costs US$10.95 per month but there always seems to be some sort of discount on offer that'll make this cheaper. You can also opt to lock in for a one-year deal where you'll pay US$4.15 per month, or there's a two-year sub that shrinks the monthly costs further to US$2.49. Lastly, you can go all in with a whopping US$657 five-year commitment.
What payment methods does PureVPN accept?
PureVPN supports an absolutely ridiculous amount of payment options. Over 50 in fact. Obviously, this includes the most popular methods like credit card, bank transfer, PayPal and Bitcoin (popular in this case due to the extra anonymity cryptocurrency payment can afford you). Heck, you can even pay with gift vouchers from popular retail chains. It doesn't get much more versatile than that.
What devices does PureVPN support?
PureVPN currently lets you secure your browser with a dedicated Chrome plug-in, and offers app support for the following platforms:
MacOS
Linux
Windows
Android
iOS
Note: PureVPN can also provide software for routers and streaming devices (this is a great way to extend security to closed systems like games consoles.
What servers does PureVPN offer?
At current count, PureVPN offers a whopping 141 servers.
How does PureVPN compare?
---
Related Posts