When and where to buy the Puma x Sophia Webster collaboration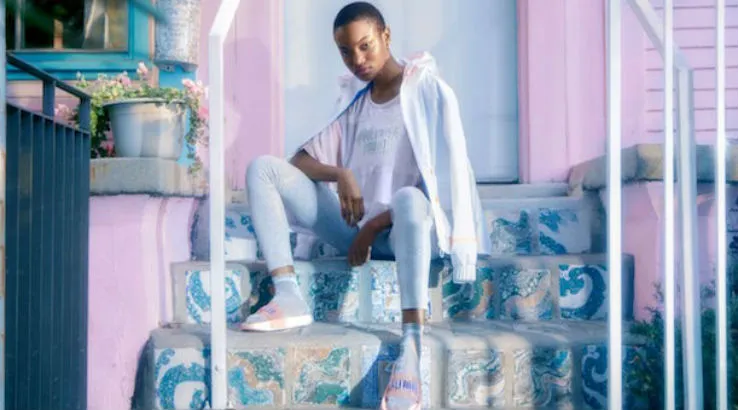 Puma Card is gunning for the best collab of the year and this one may just take the cake.
Just last week Puma Card revealed its collaboration with Rihanna for the Fenty x Puma Beach collection. But apparently that's not enough and Puma Card wants to bring us another collab just because it can.
Sophia Webster is a British accessories designer, so she knows her stuff. She's worked with Puma Card to create a very different collection to what we've normally seen. While the Beach collection from the Rihanna collaboration was all bright colours and patterns, this collection is pastels and glitter with the name "Princess Puma".

The standouts definitely include the two pieces of footwear that are easily giving us those pretty-in-pink vibes. First are the glittery pink Puma Card slides. They're a pastel pink rubber on the bottom with a semi-clear pink, glitter-flecked strap over the top. They also couldn't leave out the bold Puma Card logo in a metallic font that just brings the entire look together.

You can definitely expect more than just footwear or accessories with new apparel dropping for the collection too! It definitely still sticks to the girly theme of pastel colours like pink, blue, purple and other fun flares.
So when and where can you buy it?
The collection will be dropping in two separate instalments. The first is set to drop on 17 March, a.k.a. tomorrow. The second is due later in the year, most likely around May.
You can shop Puma Card directly from the website and that's where we think will be the main place you can purchase the Sophia Webster collaboration.
Stay tuned for more updates on Instagram, Facebook and Twitter, @finderstyle.