Property Tax Specialists
Property Tax Specialists can help those who've invested in property to maximise returns by minimising tax.
We're reader-supported and may be paid when you visit links to partner sites. We don't compare all products in the market, but we're working on it!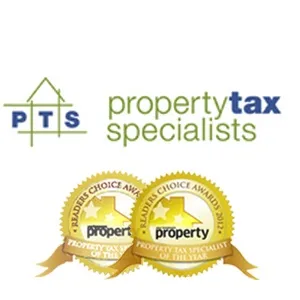 People who invest in property and want to make the most of their investments often have questions that go unanswered. These questions can surround aspects such as tax structures, capital gains tax, deciding between holding and selling, renting, cash flow, renovations, transferring property, going overseas and not to forget, minimising taxes. Property Tax Specialists specialises in answering questions in this realm and offers services to anyone seeking taxation advice, property investments or asset protection.
Who are the Property Tax Specialists?
Shukri Barbara, a certified public accountant with 30 years of relevant experience and qualifications, helms Property Tax Specialists along with a team of reliable associates. The core expertise of this business lies in advising investors about asset protection while also minimising their tax liabilities.
Shukri has a personal interest in property investment and development, so he focuses on helping clients maximise their opportunities. He puts his background in accounting and marketing to use when studying business and investment opportunities and his insights help his clients, as well as his own business. Shukri is an expert in his field and has appeared on Sky News a number of times as a guest of independent property expert Chris Gray.
All the taxation strategies that Property Tax Specialists suggest are perfectly legal and they're centrally located in Chatswood, NSW, although you can contact them and use their services from anywhere in Australia.
Your Investment Property Magazine's Readers Choice Awards. In 2011 and 2012 Shukri Barbara, the owner of this business, won the 'Tax Advisor of the Year' award.
---
What services do Property Tax Specialists offer?
While you can use their services if you're a property investor, they also offer services to homeowners, business owners, property developers, real estate agents, professionals and high net worth individuals.
Capital gains tax is a complex tax which confuses many who own investment properties. Intricate taxation knowledge enables Property Tax Specialists to turn to strategies that give you access to perfectly legitimate capital gains tax savings. They can also help you maximise rental property deductions.
As part of its asset management service it structures your financial affairs to keep you protected from any frivolous claims down the road. This ensures that you keep your family's future secure.
Access to the right tools enables this business to analyse aspects like cash flow and return-on-investment, allowing them to guide you to make the most out of your investments.
When you work with Property Tax Specialists, they ensure that all your documentation, as required by the Australian Taxation Office (ATO), is in order. In the event of an ATO query, they'll provide suitable support. If and when required, they'll also coordinate with other qualified professionals.
---
Benefits of using a tax specialist
Given that taxation is a vital part of owning property, knowing just what the process entails is important. If you don't have the required knowledge, as is often the case, turning to a professional is your next best bet. A business like Property Tax Specialists only makes recommendations after understanding your individual situation, your goals and your risk profile. You can expect a tax specialist from Property Tax Specialists to explain the overall tax environment as well as specifics relating to your case.
As mentioned above, capital gains tax is a matter which can limit the profits you make from a property, so it's wise to seek the services of an expert in the field to help minimise the amount of profit you lose through tax. Property Tax Specialists can help you navigate through this complicated area as well as help you with any other questions you might have relating to the disposal or treatment of a property.
Property Tax Specialists can assist you with matters of compliance, like preparing tax returns. They also provide periodical reviews and updates. Protecting your assets and planning towards minimum tax, as required by the law, remains their primary aim. All in all, if you own property, turning to a tax specialist like Property Tax Specialists can save you time as well as money.
Start comparing loans for property investment today
After entering your details a mortgage broker from Aussie will call you. They will discuss your situation and help you find a suitable loan.
A comparison of home loans from multiple lenders.

Expert guidance through the entire application process.

Free suburb and property reports.
---

The Adviser's number 1 placed mortgage broker 8 years running (2013-2020)
More guides on Finder