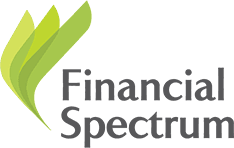 Two-time finalists in the Sydney Business Awards, the team at Financial Spectrum create a tailored financial strategy that will put you in control of your financial situation and help you achieve your future aspirations. They can help you navigate the complex world of financial products and investment, or take the leg work out of managing an existing portfolio. They'll model multiple strategies so you can see the impact different decisions can have on your future.
Their advice extends far beyond simply recommending investments – they'll help you with budgeting, reducing debt and paying less tax, to help you reach your goals faster.
Who is Financial Spectrum?
Financial Spectrum is a Sydney-based financial planning agency. They have three offices in Sydney: in the CBD, Balmain and Bondi.
All Financial Spectrum financial planners are authorised representatives for Spectrum Wealth, who hold an Australian Financial Services Licence.
---
Areas of advice
Financial Spectrum is independently owned so you can feel confident you're getting objective, expert advice across a range of areas:
Planning for the future
Building your investment strategy
Growing your personal wealth
Simplifying your budget
Increasing your super
Reducing your tax
Protecting your family
Minimising bad debt
---
Financial Spectrum's services
Financial Spectrum offers the following services:
Strategic financial advice. Financial Spectrum will meet with you to understand your financial goals, build a relationship and plan out a strategy for your financial future. Your advisors will refine your strategy as necessary to make sure it works for you, and then deliver a detailed plan of financial advice.
Ongoing financial advice. Financial Spectrum will provide you with regular reviews of your financial plan to make sure you're staying on track and that your plan suits your changing circumstances over time.
---
Does Financial Spectrum get incentives from providers for giving advice?
Financial Spectrum is an individually owned financial planning agency, and does not receive commissions for the financial products it recommends. Instead, Financial Spectrum delivers transparent fee-for-service advice.
---
Financial Spectrum fees
The fee you pay depend on the plan Financial Spectrum tailors for you. Fees are determined by the time, level of complexity and level of expertise preparing your financial plan requires.
---
Ways to pay for your financial plan with Financial Spectrum.
Pay for your financial plan outright - upfront, or enter into a payment plan with Financial Spectrum.
Upfront. You can choose to receive progress invoices for the work Financial Spectrum has completed throughout the development of your financial plan. Once your plan is developed, there is no more to pay, but you can select an ongoing service contract to suit your needs.
Pay in instalments. You can also pay for your financial plan back in monthly instalments over one year. Additional fees may apply for this payment option.
Superannuation. In some circumstances, you may be able to deduct your fee from your superannuation. Talk to your advisor to see if this option is available to you.
---
How to get in touch with a Financial Spectrum representative
If you would like to contact Financial Spectrum to discuss a financial plan and set up a complimentary first meeting, you can visit financialspectrum.com.au and fill in a form to arrange a call back. Alternatively, you can call Financial Spectrum on 02 8238 0888.