Properties to buy on the Gold Coast with #DalyCherryEvans' $1.1 Million Salary?
As tempting as it may be for Cherry-Evans to remain with the Manly Sea Eagles, his intention to join the Gold Coast Titans on a four-year contract in 2016 remains in tact, (as far as we know).
By honouring his commitment to the Titans with the oh-so-modest $1.1 million annual contract, we wonder where Manly's premiership halfback will choose to settle down when he relocates to the Sunshine State.
With $1.1 million burning a hole in his pocket, the choice of dwellings for Cherry-Evan's property portfolio are painfully extravagant.
Warning: The remainder of this article may stimulate feelings of property envy. Read on at your own risk.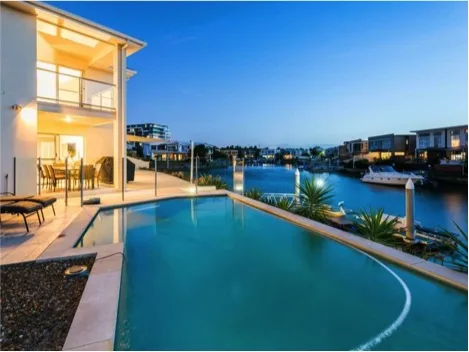 1. Water-side residence (Biggera Waters, QLD)
For many, this is wishful thinking. But for Cherry-Evans, this is a plausible reality.
Here, Cherry-Evans could entertain his fellow players in this larger-than-life home. With 34m of water frontage, an open-plan living space and a stunning kitchen suited for waterside entertaining, Cherry-Evans could be feeling pretty smug in this modern residence.
With a fully equipped home theatre, Cherry-Evans could kick back and reflect on game tactics on the 100 inch plasma screen within the swarve home cinema.
As you do!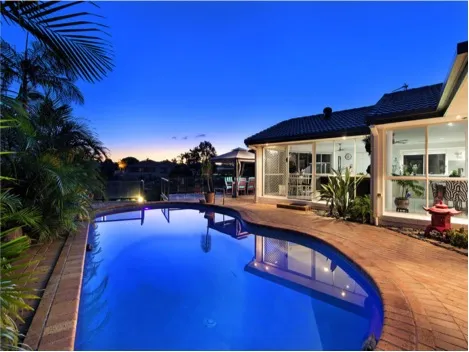 2. Stunning contemporary home (Mermaid Waters, QLD)
How's this for a pool-side residence in the ultra-exotic Mermaid Waters?
Located in the Paradise Quays Estate just five minutes from the bustling Gold Coast, this property could be at Cherry-Evan's fingertips- all in a years wage.
With a beautiful master bedroom and ensuite, split cycle air conditioning (to get relief from the tropical heat) and modern kitchen, this is an ideal family home tucked away from the 'disappointing media' that the halfback recently condemned.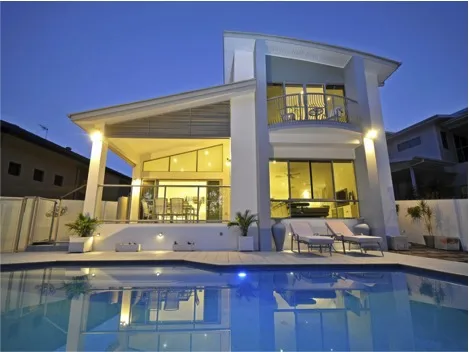 3. Beautiful family home (Robina, QLD)
As one of Australia's most talented rugby league players, getting mortgage approval and scoring this property would be a walk in the park, when he touches down in Gold Coast territory.
By running a muck in an over-glorified paddock, you could be compensated with a private terrace overlooking the large inground pool, not to mention the luxurious living area. Conveniently located in the heart of "The Gallery", this property is within close vicinity to Robina town centre, Pacific Fair and the infinite beaches of the Gold Coast.
It's a tough life for some.
While the Manly Sea Eagles do everything in their power to convince Cherry-Evans to reject the $1.1 million contract to join the Gold Coast Titans next season, the 'hot property' NRL player can certainly play the field when it comes to the Gold Coast property market.