Project Cars 2 Dev Takes Swipe at Gran Turismo's esports Approach

Two of the biggest names in the racing game genre are taking their positions on the grid, but who will win?
It's some month coming up for fans of realistic video game racing. With Project Cars 2, Forza Motorsport 7 and Gran Turismo Sport all landing in the space of 26 days, it's a release schedule anomaly. It's not often that the three biggest series in a given genre tumble out on top of each other, so the gloves are off. These games are going to need to argue their case for your dollar, and argue their case well.
Gran Turismo Sport has been a long, long time coming. Developer Polyphony Digital would normally win this duel on brand affinity alone, but its approach to the seventh instalment in its series has ruffled fans' feathers. The game is going all in on esports at the expense of some of the series' iconic features – like a fully-fledged career mode and a ridiculous number of cars to unlock. However, the end goal is pretty incredible. Complete all the challenges and earn your stripes online, and you can walk away with a real, FIA-ratified, driving license. It's some end game! You can read all about it in my piece, Yes, Gran Turismo Sport has a career mode, and this is how it works.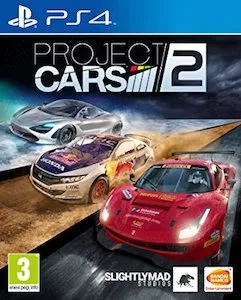 Buy Project Cars 2
from ozgameshop.com
Project Cars 2 features GT, touring cars, endurance prototypes and exotic hypercars and delivers the full spectrum of motorsport racing with complete freedom to choose what and where to drive.
View details
Project Cars 2 is also big on esports, and has dedicated modes serving this rapidly-growing scene. It doesn't, however, offer a legitimate, real-world driving license for those who shine. Chief commercial officer at Slightly Mad Studios, Rod Chong, recently toured his game out to Sydney and I caught up with him for a chat. When I put it to him that Gran Turismo Sport was going for the FIA license reward as the differentiator in their end game, he hosed down its importance.
Q: Gran Turismo Sport is going all in on esports, and offering elite players a real world driving license as a reward. What is your take on that and how is Project Cars 2 approaching esports?
We have been heavy involved in pushing esports for years now. We work very close with the ESL [Electronic Sports League], one of the top organisers of esports. One thing that we think is very important is that we work very closely with the top esports racing teams. We try and understand what they are looking for and where they are trying to go with their careers. The conclusion we've come to is that they want to become professional video gamers: professional racing gamers.
So how can we support that? On one hand, we are pushing initiatives within the automotive and motorsports industries to try and get sponsorships and, secondly, prize money. That's what it comes down to, right? The top esports racing drivers and teams should win money. Hopefully they can become professionals and that becomes their jobs. That is some of the main esports focal points for us.
Then also we have a whole new feature set we're not talking too much about right now. We have broadcasters and a whole bunch of new features coming in Project Cars 2 that will help it become a platform for the future of racing esports.
So in your experience working with esports players, you've found that they would prefer to become professional video gamers, not professional race drivers?
The thing to note is that all young racing drivers use sims to practise. It's a hell of a lot cheaper than renting a racing track and running a car on it. With the latest generation of young racing drivers, they are all using Project Cars to practise. So you do get different motivations. There are some people that see esports as an end unto itself, but there is also definitely a crossover. If you find someone that has incredible talent they might want to become a racing driver. We have seen some examples where the top esports sim racers have tried to launch motorsports careers, but it didn't necessarily stick. They are, however, supreme talent that are considered the greatest esports sim racers on the planet. Which is fine, I think.
If you're interested in more insight into Slightly Mad's approach to developing Project Cars 2, check out our interview on how the studio has included more cars in its game than Polyphony has in Gran Turismo Sport.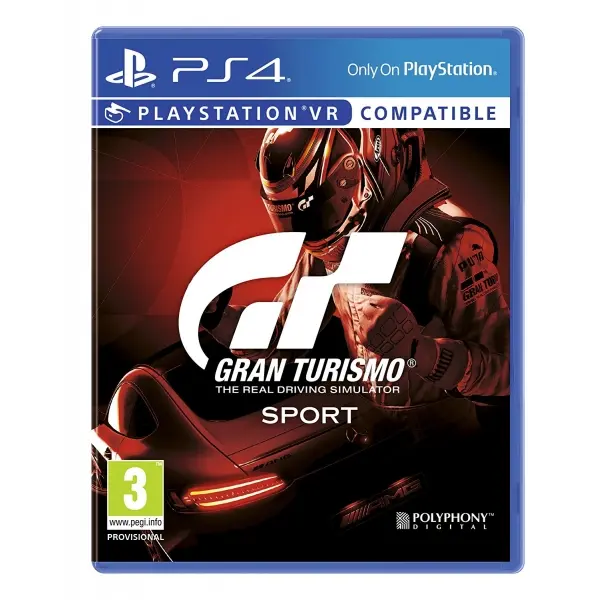 Order now Gran Turismo GT Sport PS4 Game (PSVR Compatible)
from ozgameshop.com
Get unforgettable experience with Gran Turismo VR.
View details
---