Professional indemnity insurance for psychologists
Why do psychologists need to consider cover?
We're reader-supported and may be paid when you visit links to partner sites. We don't compare all products in the market, but we're working on it!
Psychologists perform a complex role that requires them to offer specialised advice to clients. These roles expose psychologists to a wide range of risks.
Roles and duties psychologists can perform
Running therapy sessions for individual patients and groups
Giving advice to patients to help them cope with certain situations and improve their mental health
Conducting research
Teaching future psychologists
Creating behaviour modification programs.
Risks that psychologist could face
Psychologists can provide incorrect treatment to a patient, fail to provide adequate supervision, misdiagnose a behavioural problem or even breach a patient's privacy and share confidential information.
This is where professional indemnity (PI) insurance comes in
PI provides cover in the event that any negligent acts, errors or omissions they commit in the process of providing their services result in a client suffering a loss. If a client decides to launch legal action, professional indemnity insurance can cover legal and court costs, as well as for any damages awarded.
Compare professional indemnity insurance for psychologists
Get quotes online Speak to a broker
If you are ready to speak with a consultant about different business insurance options available, simply enter your details in the form. Keep reading if you want to learn more about the different types of cover available.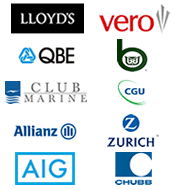 What does professional indemnity insurance cover?
For many professionals, everyday business activities involve providing specialised advice or services to clients in exchange for a fee. However, in some cases an error, omission or breach of professional duty can results in a client suffering a loss. When this occurs, a client is well within their rights to launch legal proceedings in order to recuperate their loss.
This is where a professional indemnity insurance policy kicks into action. Professional indemnity insurance provides cover for court and legal defence costs and includes cover for any damages or compensation. Professional negligence lawsuits can be very costly to defend against, and without this cover in place businesses run the risk of ending up in a dire financial situation.
Professional indemnity insurance offers essential financial protection for a wide range of occupations, from real estate agents and IT consultants to architects and psychologists.
How to compare cover for psychologists
When you're looking for a professional indemnity insurance policy, there are a number of factors to consider. Shop around and find a policy that is suited to your insurance needs.
Research insurance providers
Look for a company with a trusted name and reputation, and preferably one that is backed by plenty of experience. You will need to decide whether you want to go with a general insurer or one who specialises in this field. There are certain insurance companies that specialise in professional indemnity insurance for certain occupations, so check to see if one of these providers may be able to offer the cover you need.
Take advantage of comparison sites to review specific policies
Use online comparisons sites to weigh up the pros and cons of a number of policies. This will involve looking at the features, benefits, limits and exclusions of competing professional indemnity plans to find the most suitable option. Investigate the limit of indemnity of each policy, a figure which is typically between $1 million and $20 million. Would this limit be enough to cover you in the event that you found yourself the subject of a costly lawsuit?
Check the level of cover for 'inquiry costs'
It's also a good idea to check the level of inquiry costs offered on each policy. The most common investigation psychologists face is a hearing at the Psychology Board of Australia. The costs incurred in such hearings is referred to by insurers as inquiry costs, but while some policies will offer cover equal to the limit of indemnity you have selected, other policies will offer a significantly lower limit. Be sure to pay attention to the fine print.
Other features to look for include free legal advice and run-off cover.
Find out more about professional indemnity insurance
Public liability insurance: Do psychologists need it?
Another form of insurance that many psychologists can benefit from is public liability cover. While this type of cover is commonly confused with professional indemnity insurance, it actually offers quite a different form of protection.
Public liability vs Professional indemnity
Professional indemnity insurance provides cover against breaches of your professional duty as explained above, public liability insurance provides cover when you breach your general duty of care to members of the public.
How it works
For example, if a customer were to slip and injure themselves while visiting your business premises, they could choose to sue you for damages. In such a case, a public liability policy would provide the cover you need. This form of insurance is designed to provide protection when you are held liable for causing injury or property damage to a third party. If your business is located in a public place or if you regularly deal with customers and members of the public, this type of insurance is something you must consider taking out.
Can I get income protection for myself or for my employees?
Edit your details
Did you submit incorrect details? Not to worry, you can edit them below.
Get a quote directly from an insurer
Frequently Asked Questions About Professional Indemnity Insurance
Q. Do I need professional indemnity insurance?
A. Yes. Any persons registered under the Health Practitioner Regulation National Law (the National Law) need to have an appropriate level of professional indemnity insurance. Additionally, working as a psychologist requires you to offer specialised advice and services to clients. If you make a mistake or act negligently and a client suffers a loss as a result, you could become the subject of expensive legal action. Without this cover in place, the consequences of such a lawsuit could be financially disastrous.
Q. How does this type of cover differ from public liability insurance?
A. Public liability insurance covers you when you breach your general duty of care to members of the public, such as when a wet floor at your business premises causes a patient to fall and injure themselves. Professional indemnity cover, on the other hand, offers protection when you breach your professional duty and cause a client to suffer a loss, such as misdiagnosing a behavioural condition.
Q. What does it mean when it says my policy is offered on a 'claims made' basis?
A. This means that the policy that provides the cover you need is the one that is in force when a claim is made against you, not when the professional services that lead to the claim were actually performed.
Q. How can I find the right policy for me?
A. The best thing you can do when seeking professional indemnity cover is to do plenty of research and shop around. Look for an insurer with a respected reputation and plenty of experience offering this type of insurance. Compare a range of policies at finder.com.au and seek quotes from multiple insurers. Read product disclosure statements closely to make sure you're fully aware of exactly what each policy does and doesn't cover. Finally, if you need help choosing a policy, seek help from an insurance broker.
Back to top
Get Professional Indemnity Insurance for Psychologists
Professional indemnity insurance is an essential form of insurance cover for a wide range of professionals, and psychologists in particular can benefit from this type of insurance. From offering inadequate advice to misdiagnosing a patient's condition or breaching patient confidentiality, the list of mistakes a psychologist can make that could lead to legal action is quite lengthy.
Even if you believe that the chances of you ever being sued are minimal, all it takes is one error of judgement and one sufficiently aggrieved client to land you in hot water. Professional indemnity insurance is designed to offer the protection you need in such cases. Having this form of insurance in place gives you the peace of mind you need to simply focus on running your business from one day to the next.
Back to top
More guides on Finder