Professional Indemnity Insurance for Project Managers
Why do project managers need Professional Indemnity Insurance?
We're reader-supported and may be paid when you visit links to partner sites. We don't compare all products in the market, but we're working on it!
Project managing is service where errors or omissions could jeopardise the project's success and result in negative financial implications. The project manager is ultimately responsible for the failure of the project and whether the problems were within their control or not, they can find themselves facing a lawsuit. This is where professional indemnity insurance comes in to play.
Compare professional indemnity insurance
Get quotes online Speak to a broker
If you are ready to speak with a consultant about different business insurance options available, simply enter your details in the form. Keep reading if you want to learn more about the different types of cover available.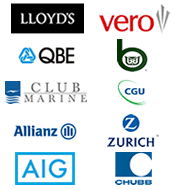 How are project managers exposed to risk?
A project manager is someone who plans, coordinates and executes a project, according to strict deadlines and budgets.
The role of a project manager includes:
Defining the objectives of the project
Acquiring the resources needed to make it happen
Recruiting and coordinating the input of others such as third party contractors
Overseeing quality control during the life of the project.
These are responsibilities that can lead to mistakes, errors and financial costs for the client. This in turn can leave project managers at risk of being sued for negligence.
Construction project
A typical example is a builder undertaking a construction project. The weather, unforeseen obstacles such as employment issues or supply chain problems and if it is a large-scale construction project could all delay a projects completion time, leaving the developer facing financial losses. Having professional indemnity insurance means the builder can pay his legal costs and any damages awarded to the developer.
What is professional indemnity insurance cover?
Professional indemnity insurance is a form of liability insurance designed to protect professionals who give advice or provide a service to their clients. If they fail to perform in this capacity as a professional and it results in a client suffering a financial loss, professional indemnity insurance will cover them in the event of a claim of negligence. It covers the legal costs of defending the claim as well as any damages that may be awarded to the client.
Who else takes out this type cover?
Professionals of all kinds take out professional indemnity insurance including doctors, lawyers, accountants, consultants, builders, architects, financial advisers, engineers and IT professionals. Any independent professional whose failure to perform could result in loss or injury to a client needs to consider this kind of cover.

How can professional indemnity cover project managers?
Professional indemnity insurance covers a wide range of potential risks that project managers may be exposed to. These can include:
Providing incorrect information and advice
Breaching privacy and confidentiality rules
Showing bias towards a particular party
Having a conflict of interest
Creating an ineffective strategy
Failing to properly manage a project
Failing to complete a project within an agreed time frame
Breaching a client's confidentiality
Losing important documents
Failing to follow a client's instructions
Unintentional defamation, slander or libel
Breaching fair trading laws
Breaching a contractual agreement
Infringing on intellectual property rights.
As well as covering the costs associated with negligence, professional indemnity insurance can also cover the cost of hiring public relations consultants to repair the damage caused to the project manager's reputation as a result of a lawsuit.
The details of a professional liability insurance policy will vary depending on the type of project manager you are and it is always wise to find a broker or insurer who has expertise in your particular industry when seeking insurance cover.
Find cheap professional indemnity insurance
How to compare professional indemnity insurance policies
When comparing professional indemnity policies, you should use some or all of the following broad criteria. Ask yourself whether the policy provides indemnity for:
Civil liberties (i.e. strict liability where no negligence is involved)
Unintentional defamation
Breaches of the Trade Practices Act (i.e. misleading and deceptive conduct that results in a breach)
Unintentional infringements of intellectual property (i.e. trademarks, patents and copyright)
Fraudulent or criminal acts by employees
Acts, errors or omissions by subcontractors
Legal costs and expenses for attending an inquiry.
Price is obviously also an important consideration, but rather than looking for the cheapest available cover, price should be viewed in the context of benefits included.
You should also compare the insurers providing the policies. Ask yourself whether they have an A+ security rating, insurers are rated by Standard & Poor's from C (highly vulnerable) to AAA (extremely strong), and whether they have expert knowledge of your industry risk profile.
Getting value out of your cover
To ensure your professional indemnity insurance provides you with the cover you need, take care when drawing up or signing service contracts with your clients. The wrong wording in a contract can trigger an exclusion clause in your professional indemnity policy, resulting in a lack of cover when you need it most.
Beware of the following when entering a service agreement with clients
Example 1
The 'good faith' requirement that is included in many service contracts. If this is a general requirement for the service provider to act in good faith and is not tied to any specific rights and obligations, then if a civil dispute arises, the contractual or assumed liability exclusion found in most professional indemnity policies could be triggered. This is a clause that excuses the insurer from paying if the insured has a prior contractual obligation or responsibility.
Example 2
Be wary of wording in a service contract where clients require the inclusion of a commitment to work within a set budget. Budgets are notoriously unpredictable, so committing yourself in writing to a particular sum may cause the insurer to refuse payment if a dispute arises where the budget has been exceeded.
Example 3
Clauses requiring the service provider to pay 'liquidated damages' if the work is not completed to the required standard (these are excluded in most professional indemnity polices). Yet another example is clauses that make the service provider solely responsible for the project, despite decisions having also been made by the owner. The insurer may opt out of paying a claim because the service provider has assumed greater legal liability than would normally apply at law.
Professional indemnity insurance exclusions specific to project management
Common exclusions found in professional indemnity insurance for project managers include no liability for:
Claims arising after the policy has been cancelled - in project management, particularly construction, a claim may not arise for some time after the project has been completed, so the project manager needs to ensure there is a 'run-off' extension in their policy.
Claims related to events that occurred before the policy was taken out.
Claims related to professional fees being claimed by a project manager's client for services provided.
Claims arising from the project manager intentionally engaging in fraudulent or criminal acts.
Claims to cover fines or penalties received by the project manager.
Claims where the project manager was acting as a director or officer of a company when the liability was alleged.
Claims where the project manager or their suppliers or contractors were insolvent.
Claims relating to the project manager operating without the appropriate licences or registration.
Claims relating to faulty workmanship by the project manager.
Claims arising from acts of cyber-crime, such as data loss from a computer virus.
Can I get income protection for myself or for my employees?
Edit your details
Did you submit incorrect details? Not to worry, you can edit them below.
Get a quote directly from an insurer
Professional indemnity insurance FAQs
Q: Who is classed as a professional?
A: Any person who gives advice or provides a service to people in a professional capacity.
Q: Is it compulsory to have professional indemnity insurance?
A: No. It is not legally required, but it is common practice for those hiring project managers to require them to have a professional indemnity insurance policy before commencing the project.
Q: What protection does professional indemnity insurance offer?
A: It protects your assets from liquidation if a professional indemnity claim is brought against you.
Q: What does negligence mean?
A: Negligence is where a client suffers a loss caused by a project manager not fulfilling their duty of care to that client.
Q: What is a retroactive date?
A: It is the day from which you are covered by your professional indemnity insurance policy.
Q: When should I inform my insurer of a situation that could lead to a claim?
A: As soon as you are aware of it. Failure to do so could mean your cover is denied by the insurer.
Q: I am a skilled professional. Why do I need professional indemnity insurance?
A: Because you may be sued. Even if something is not your fault and you will still have to pay legal fees to defend yourself.
Back to top
Apply for professional indemnity insurance
Clients who pay for professional advice or services rely on the provider to use their knowledge and expertise to benefit the client. If this does not happen and the client suffers a loss, they will be understandably upset and attempt to recover that loss. Because of the risk this exposes a professional to having professional indemnity insurance is essential to avoid financial ruin.
Enquire about professional indemnity insurance
Back to top
*The products compared on this page are chosen from a range of offers available to us and are not representative of all the products available in the market. There is no perfect order or perfect ranking system for the products we list on our Site, so we provide you with the functionality to self-select, re-order and compare products. The initial display order is influenced by a range of factors including conversion rates, product costs and commercial arrangements, so please don't interpret the listing order as an endorsement or recommendation from us. We're happy to provide you with the tools you need to make better decisions, but we'd like you to make your own decisions and compare and assess products based on your own preferences, circumstances and needs.
More guides on Finder