Professional indemnity insurance for education consultants
Find and compare professional indemnity insurance for education consultants.
We're reader-supported and may be paid when you visit links to partner sites. We don't compare all products in the market, but we're working on it!
Professional Indemnity Insurance safeguards professionals against lawsuits claiming damages and costs arising from legal action taken by a client due to breach of duty or negligent acts while on duty. The professional indemnity cover is primarily designed to cater for professionals and businesses that provide professional advice and/or services making it essential when it comes to safeguarding a company's or individual's interest. If for example a professional in the financial sector makes a mistake that leads to losses for the client, the client may take legal action in order to recover those losses. This cover would protect the professional's assets and consequently the firm's reputation. It is important to note that professional indemnity cover is not meant to safeguard a professional from offences that fall under criminal law.
As a professional, this insurance is important as it helps protect you from allegations of breach of professional duty. This policy safeguards you as a professional and your business against legal claims as well as the costs that arise from defending legal action. A professional indemnity insurance policy allows you to carry on with business as usual knowing that your reputation and assets are well protected. Cover also helps ensure that your business is not subjected to financial losses arising from lawsuits. A good professional indemnity cover should be able to cover legal action taken against you due to negligence, violation of good faith or fair dealing, misinterpretation and inaccurate professional advice.
Compare professional indemnity insurance policies
Get quotes online Speak to a broker
If you are ready to speak with a consultant about different business insurance options available, simply enter your details in the form. Keep reading if you want to learn more about the different types of cover available.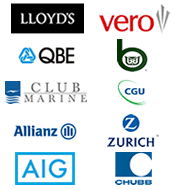 Why do education consultants need professional indemnity insurance?
Education consultants are not rare these days and this has become one of the most sought after consultancy services. A lot of people seek career advice from educational consultants and these professionals also provide educational guidelines and other similar services. Education consultants like any other consultants are also held liable for any mistakes they make while on duty. Education consultants also could be sued for breach of confidence, introduction of inappropriate material, educational malpractice, improper supervision, use of incorrect educational material, improper discipline strategies, negligence, misrepresentation of facts, loss of data, poor evaluation, allowing inappropriate internet use and molestation just to mention a few. With such risks, it makes sense to protect your business and reputation from such lawsuits.
As you can imagine, lawsuits filed against you could have a major impact on you not just professionally but financially as well. It is important to ensure that you have some level of control over what happens should you be faced with legal claims as they may affect your business financially and your personal assets as well. A lot of professionals understand the importance of professional indemnity coverage especially those from the financial sector and they do not practice without this liability. As an educational consultant, you are faced with similar professional risks if not more, so why would you practice without the assurance of a professional indemnity cover?
If an allegation is made against you, you need to have good legal assistance in order to properly defend your actions and reputation. Professionals are often held responsible not just for the claims of the plaintiff but their legal costs as well and this could see you lose large amounts of money. There are direct financial loses and while you can get over these, lawsuits from clients could also soil your reputation as an education consultant which could affect your source of income. A professional indemnity cover for educational consultants is therefore not just about protecting your assets and finances but your livelihood.
Back to top
What Exposures do Education Consultants Face?
The term 'professional' is wide and anyone who provides professional advice as a service is deemed an expert. When most people hear of professional indemnity insurance they often associate it professionals in the medical or finance sectors. However, educational consultants are professionals too and they also face various risks in their line of work. Although some professions require that you hold a professional indemnity cover, it not a requirement with educational consultancy but quite essential and here's why.
There is the risk that a client may be unsatisfied with your service or conduct and seek legal action for damages. There is also the risk that the legal claims are not related to your professional service or conduct and they may arise from a third party such as when a client is injured at your premises. As you can see, not all claims are brought about by your actions or lack of them. Sometimes the inevitable happens and it's important to protect yourself.
Back to top
Tips on how to compare professional indemnity insurance for education consultants
There is no shortage of providers who will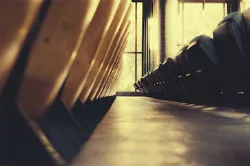 cover professional indemnity insurance for education consultants in Australia and this makes it quite difficult for one to identify a good option.
Fist, a good place to start would be to first identify the kind of features that are offered with a professional indemnity cover for education consultants. Understand that the risks you face are quite different from those faced by other professionals.
Second, find out what the policy exclusions are. Different insurance companies will have their different exclusions. You need to be well aware of what you are covered against and what you cannot be covered against. professional indemnity covers do not cover criminal offences but there are policies that offer protection against criminal legal action. The limit of liability is another important consideration that you need to consider and you should be looking at the compensation. Also, find out what entities are covered by the different insurance policies and this is important since you may face liability for third party offences. Find out if the policy will cover your employees as well as other entities relating to your business.
What cooling off period is provided by these insurance providers? For those of you who are new to this term, a cooling off period is the time allowed by service providers to cancel the service. Most insurance companies will give you a cooling off period of 21 days. Insurance providers have different claim conditions and some of the areas they review are the jurisdictional limits, authorisation, policy changes, and termination of policy, assignment and risk alteration. Some of the most important considerations to bear in mind when comparing insurance providers are their experience with professional indemnity insurance for educational consultants. You need a provider who is experienced and an expert at handling matters affecting educational professionals. Once you close in on some great providers, verify that they are indeed able to provide the insurance.
Find out more about professional indemnity insurance
Back to top
Public liability covers for education consultants?
Public liability insurance is quite similar to professional indemnity insurance for education consultants. A public liability insurance cover is important because it covers third parties and as such it can be tailored to meet the needs of an educational consultant. As mentioned above, a client may sue you for injury, damages or even death relating to third parties and it is important to have some form of protection. If for example a client slipped and fell whilst in your property, they could sue you for negligence. Another scenario that may arise is your employee accidentally damaging a client's valuable item; similarly the client could seek legal action for damages. Public liability insurance covers such incidences.
If you have employees and/or have clients constantly visiting your consultancy firm, it is important to have a public liability cover. The policy could offer you protection against some of the risks discussed above protecting your business from losses and negligence claims. If you are thinking of getting this form of insurance in addition to your professional indemnity insurance cover, it is important that you understand the costs. In most cases, the cost will depend on factors such as the number of employees you have and your risk factor.
Back to top
Frequently asked questions about professional indemnity insurance
Q. What is a professional indemnity cover?
A. A professional indemnity cover is an insurance policy taken out by professional to protect their reputation and financial interest should a law suit be filed. This insurance policy is designed to cover professionals offering advice and other services.
Q. What is the importance of a professional indemnity cover for educational consultants?
A. Educational consultants are faced with a myriad of legal risks and these may arise from their professional services, actions and third party actions as well. The insurance cover is meant to protect you from losses incurred due to lawsuits and it can protect your personal assets as well as your reputation.
Q. What does a professional indemnity insurance policy cover?
A. This policy would essentially cover non-criminal offences. It will give you coverage for claims made against mistakes you make while on duty, negligence, breach of confidence or professional duty, improper conduct loss of documents, improper supervision of minors and other claims relating to or arising from your professional conduct and services.
Q. Are there are additional policies that can be combined with a professional indemnity cover?
A. Yes, you can get a public liability cover to provide additional protection from lawsuits arising from third parties. This policy would be essential if you have employees or often have numerous activities and clients coming to your premises.
Q. How much will this insurance policy cost?
A. The cost of your professional indemnity cover will be based on your profession, the risks and the firm's legal spending.
Q. For how long should I have a professional indemnity cover?
A. For as long as you are in business. So long as you are an educational consultant, you need this cover. There is always the risk that you may face legal action due to your professional services.
Q. How long with a professional indemnity policy cover me?
A. Like any insurance policy, you are only covered for a certain duration of time and this is why you need to constantly renew your policy and make regular premium payments.
Back to top
An education consultant walks into a classroom ... what kind of insurance will they need?
As an educational consultant, you want to see your clients benefit from your advice and services. However, things don't always go as planned and your client may be unsatisfied with your advice or conduct. Sometimes, the things that happen are beyond your control such as a client getting injured while in your premises. In such cases, the risk of financial loss and your reputation getting damaged are high which is what makes it important for you to have an insurance cover to offer protection against some of these occurrences. A professional indemnity cover is a great cover designed for professionals just like you and the good thing is that it allows you to have provisions set in place to cover any financial loses that may arise from lawsuits.
There is professional indemnity covers designed specifically for educational consultants and these are designed to meet the needs that are faced in your line of work.
Back to top
More guides on Finder