Power bank buying guide: How to find the best portable charger for your devices
Learn how to stay charged and connected, even when you're on the go, by choosing the right power bank.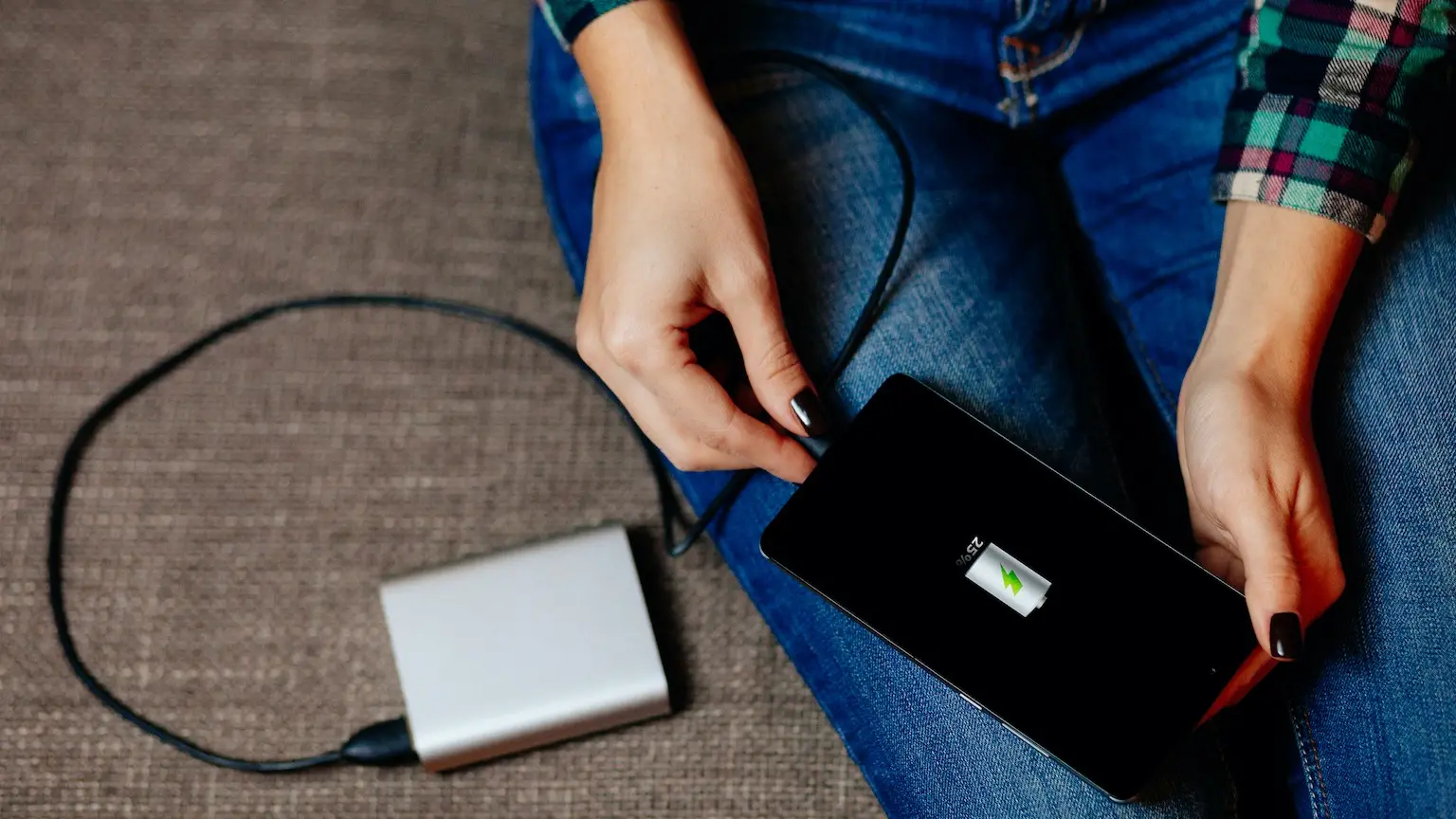 We're reader-supported and may be paid when you visit links to partner sites. We don't compare all products in the market, but we're working on it!
Quick facts about power banks:
Power banks allow you to charge your devices wherever you are.
They're small enough to keep in your bag, at work or in the glovebox of your car.
Prices start at around $10, while models with extra ports and features can cost over $200.
What is a power bank?
Power banks are encased, portable batteries that serve as portable power points. Instead of plugging your charger into the wall, you plug it into your power bank. These gadgets are suitable for charging smartphones, tablets, cameras and even some laptops.
As you charge your power bank, you deposit electrical energy into the battery. Later, when you plug your device into the power bank, withdraw that same energy and use it to charge your device.
There are a number of reasons to buy a power bank, including:
Portability. You can take a power bank anywhere and don't have to be dependant on a powerpoint or a computer to charge your device. This can be particularly handy if you need to use a navigation app on a long journey or are planning to be away from home for a while.
Efficiency. Power banks can offer fast charging, sometimes in under an hour.
Flexibility. If you buy a power bank with a range of different port types, you'll be able to charge a matching range of devices. If you buy a power bank with multiples of the same port, you'll be able to charge multiples of the same device. It's up to you. Pick whichever option gives you the most flexibility.
Power bank capacity
The most important feature of a power bank is its capacity. Capacity is shown as a milliamp-hour (mAh) reading. The higher the mAh, the more charges you'll get out of your power bank.
Here are some numbers to keep in mind:
3,000 mAh. The average amount of power it takes to charge a smartphone.
10,000 mAh. This is widely regarded as the ideal power bank size. Most models with this capacity will allow you three smartphone charges, while still fitting in your pocket.
20,000 mAh. Tablets tend to charge fully at just under 10,000mAh. If you're mainly purchasing a power bank for your tablet, then aim for a 20,000 mAh power capacity.
Power banks tend to increase in size and weight as mAh figures increase. There are many 10,000 mAh models that are pocket sized. Once you start looking for power banks of 20,000 mAh or over, you'll begin having to make a compromise between size, convenience and extra power.
How to compare power banks
When comparing power banks, be sure to keep an eye out for these features:
Passthrough charging
This is a convenient feature that allows you to charge your device and the power bank at the same time.
Number of ports
The more ports, the better. Extra ports will allow you to charge multiple devices at the same time which is ideal for a family trip or the office.
Port type
Most power banks offer the standard USB-A port which works for most smartphones and tablets. Some power banks will have a USB-C port as well, which you should look for should your device require such a port. If you need extra USB-C connectivity, be sure to check out our USB-C hub buying guide.
Fast charge
Different power banks charge your devices at different speeds. This will depend on whether the bank charges at 1A or 2A (2A is faster). Power banks that advertise "fast charge" features usually come with a compatible cable. Make sure that your device accepts a fast charge, otherwise, you'll be paying for a feature that is of no use to you.
Cables
You should receive the cables required to recharge your power bank with the product itself. Just remember that you'll also need the cable compatible with the device that you actually wish to charge. For example, you need your smartphone's charging cable to plug your smartphone into the power bank.
Design
Consider shape and weight when purchasing a power bank. As power banks offer portability, you'll most likely be putting yours in the car, in your bag or even resting it on your lap. Find a shape and size that is suitable for the way you'll use it.
Where to buy power banks online
More guides on Finder