Pool fencing: Your complete guide to costs and safety requirements
How to choose a pool fence that meets your needs while complying with state laws.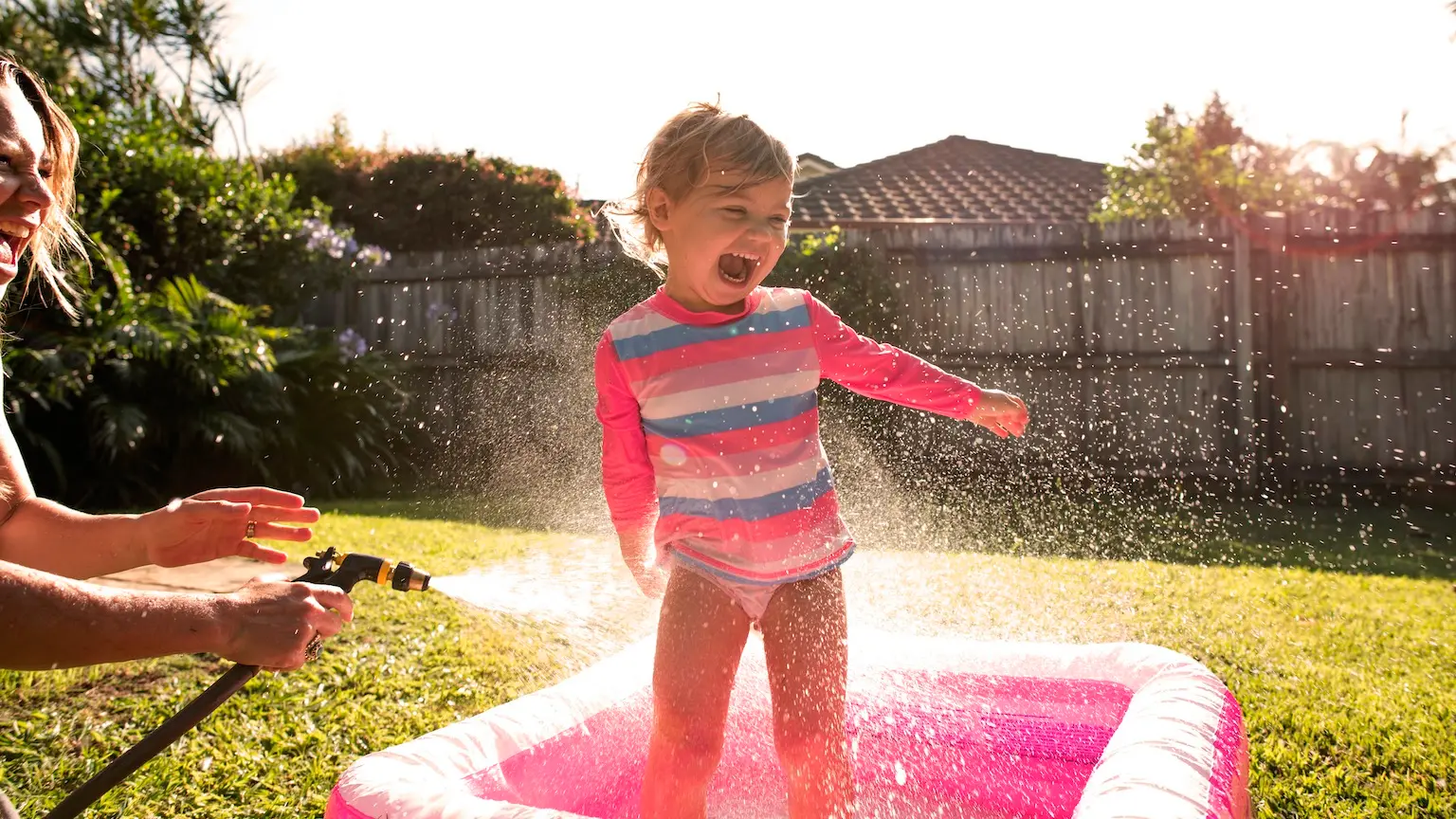 We're reader-supported and may be paid when you visit links to partner sites. We don't compare all products in the market, but we're working on it!
Quick facts about pool fencing:
By law, every private pool in Australia needs to be surrounded by a fence. While you don't have a choice about whether or not to build a fence, you can choose the material, style and cost.
The price of a pool fence depends on the size of the pool, the material and the design. Fences are typically priced by the panel and range from $90 to $600 per linear metre.
Why do I need pool fencing?
You need a pool fence because it's required by law. Australia has strict pool fencing regulations to help prevent accidental drownings, especially in the case of children.
According to the World Health Organization, drowning is the leading cause of accidental death in children ages one to three. Nineteen children aged four and under drowned in private swimming pools in Australia between 2002 and 2017. The most common way children gained access to a pool was through a faulty fence or gate.
If that's not enough to convince you to get a fence, you could also face steep fines up to $5,500 for not having a fence or not meeting state fencing standards.
Pool fence regulations
Australian pool fence regulations vary by state and are updated regularly. Generally, the requirements aim to ensure children cannot climb a fence, squeeze through gaps in a fence, knock a fence over or unlatch a gate. Keep in mind, regulations apply whether or not there are children in your household.
The following basic rules apply for pool fencing:
Minimum height of 1.2m
Minimum distance of 90cm between the top of the fence and any climbable object
Gaps must be less than 10cm
Fencing must be constructed from durable materials such as metal or safety glass
Gates must self-close and open away from the pool
Latches must be on the pool side of all gates
Fences must not have any climbing footholds
These requirements cover all pools deeper than 30cm including in-ground pools, above-ground pools, spas and inflatable pools.
If you have not yet built your pool, you should check regulations in advance to help save time and money. A licenced builder can help make sure your fence meets all local requirements. If you need help financing your pool, there are many loans available.
Fencing regulations by state
How to compare pool fences
Prices typically range from $90 to $600 per panel or linear metre. The overall cost of your fence depends on the size of your property, the material you are going to use and the design. For example, a 20-metre aluminium fence might cost $2,000, while a frameless glass fence of the same size could cost more than $10,000. There may be additional costs for installation and added components, such as spigots.
Materials
The most popular pool fencing materials are metal and glass.
Metal
Metal fences are usually made from aluminium, steel or iron. Aluminium fences are generally more affordable and can cost as little as $90 per linear metre, while wrought iron fences can cost $450 to $600 per linear metre.
Metal fences are durable, can be painted any colour and come in a wide variety of designs. They are often easier to install than glass fences and require less maintenance.
Glass
Glass fencing has become extremely popular in recent years as it allows you to have clear views of your pool for supervision, as well as aesthetically. Glass fencing is usually more expensive than metal and is available in framed, frameless, semi-frameless or in-ground styles. Frameless glass is more expensive at $275 to $600 per linear metre. Semi-frameless glass is typically $200 to $275 per panel.
Glass panels are held up by posts and spigots, or pegs, that can cost as much as the actual glass panels. Glass panels need to be cleaned regularly.
Timber
Timber fencing can be cost effective and comes in a wide variety of styles. However, timber needs to be treated and regularly maintained to keep it safe from the elements and compliant with regulations. A typical pine slat fence ranges from $200 to $350 per linear metre.
Temporary fencing
If you have an above ground pool or are using an inflatable pool deeper than 30cm, you may also be able to use temporary fencing that can be dismantled when the pool is not set up. Temporary fencing must meet the same standards as regular pool fencing.
5 key pool safety tips
Maintain your fence. Pool fencing requires regular maintenance just like a pool does. A pool fence must be checked often for loose bars, panels and latches to ensure safety and compliance.
Supervision is required. Even with a fence, children need constant adult supervision around pools.
No diving. If your pool is shallower than 3 metres, it is considered too shallow for diving. Consider getting a 'no diving' sign to display inside the fence.
Take swimming lessons. Make sure all members of your household know how to swim, including children.
Consider furniture placement. Ensure there isn't any climbable furniture or other items near your pool fence.
More guides on Finder