Polly Pocket has relaunched, get ready to re-live your childhood

Get ready to feel the nostalgia, 90s kids, because Polly Pocket is back and we finally have a release date!
There was a time when the coolest toy you could own was an inch-tall doll and her adorable, portable home. Long before the invention of the iPad and PlayStation, going on adventures with these tiny toys was like a rite of passage for millennial kids. While we thought those days of pure innocence were long gone, Mattel is giving us a surprise that is the perfect size for our Christmas stockings.
Thirty years after the original launch, the iconic compacts are getting a reboot, which is sure to delight both adult millennials and their own mini companions alike. For adults, the compact toys are the perfect collectible to remember their childhood years. For the next generation, there is no doubt that Polly will inspire the same sense of imagination and playfulness as she did years ago.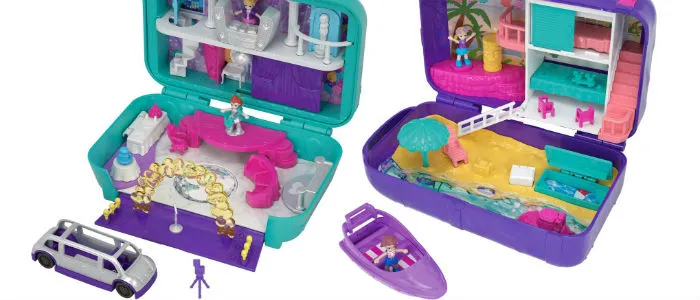 The new Polly Pocket has also had a major glow up. As well as enviable new accessories (can we please talk about that limo?), there are also additional pocket worlds available for adults and kids to explore together. Even with Polly sporting a modern new look, the relaunch is going to evoke a lot of sentiment in young mums of today. It's not often that you get the opportunity to share a part of your own childhood with your kids, making this gift all the more special.
The new range features 22 new cute collectibles, which are sure to be the perfect gift for any age this Christmas.
Where to buy and when?
The new range of pint-sized pals is set to hit Australian shelves on 1 December. At first, they will be a Myer exclusive, but as of 18 December, they will also be available from Kmart and Big W.
The new Polly Pockets will range in price from $8.99-$39.99, making it a pretty affordable gift for the small human in your life (or yourself –no judgement).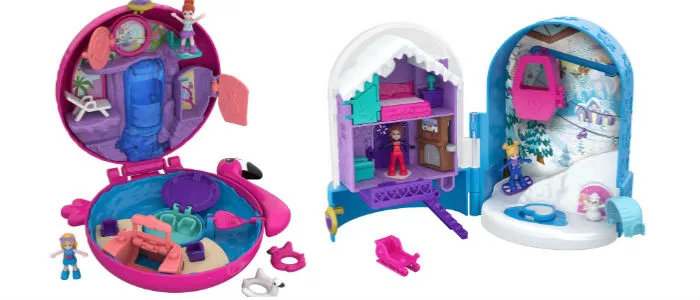 In addition to the new generation of Polly Pocket, Mattel is also set to release an animated series about Polly and her friends in early 2019. There's nothing quite like a cartoon show to turn a character into a phenomenon, which makes this the perfect time to get your hands on all things Polly before they become a sellout.
While they're not quite as tiny as the originals, they're much closer to the original than the over-sized versions that saw Polly discontinued. When Mattel took over Bluebird Toys in 1998, the cute shell and heart compacts did a disappearing act to the heartbreak of many.
But we can all finally get over this injustice and get back to making memories with Polly. Only, this time, our kids can grow up to remember her fondly too.
Images: Supplied