Pokémon GO SDCC16: Customised Pokéstops and undiscovered secrets
Niantic CEO John Hanke spoke about servers, secrets and sought after legendaries at 2016's San Diego Comic-Con.
Swinging by San Diego Comic-con for a discussion with Chris Hardwick (Nerdist), Niantic CEO John Hanke revealed some intriguing information about the future of Pokémon GO. To kick things off, Hanke spoke on the origins of Pokémon GO. He discussed how Ingress was a way to "prove the platform and technology" and that Pokémon GO was the first game to spin off from that idea.
Hanke then went on to answer a number of burning questions that have been on player lips from the get-go.
Server issues
Hanke admitted that Niantic simply wasn't "provisioned for what happened" when Pokémon GO launched and that adding more servers brought more bugs to the game, making it "difficult to keep up". He also reassured players that the team are working hard to remedy these issues before adding new features and content.
The "three-step radar" and gym poaching issues are being fixed
Out of the many bugs that pester PokéGO players, the useless radar system is one of the worst. Aside from providing no direction for the player to walk in, the radar also has a bad habit of presenting all Pokémon in the vicinity at the maximum number of the steps (three) away.
Hanke acknowledged this issue at SDCC, assuring players that a fix is in the works. Thankfully, he also recognised a fix was needed for the totally unfair trend of Gym poaching. This occurs when a player defeats a Gym only to have some opportunistic bastard take their rightful place on the throne.
The Pokéstops, they are a-changin'
One of the biggest changes coming to Pokémon GO is the ability to customise and transform Pokéstops into Pokémon Centres. Trainers passing Pokémon Centres would be able to (you guessed it) heal their Pokémon. Much like the way a lure transforms a Pokéstop into a Pokémagnet, players will eventually be able to use a similar resource to create a rest stop for travel-weary trainers.
Legendary Pokémon are on the way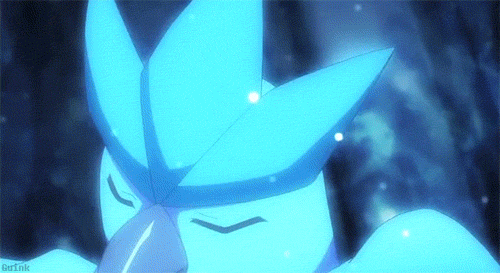 While the arrival of our lord and saviour Mewtwo was inevitable, it was reassuring to hear Hanke confirm that legendary Pokémon are on their way.
Responding to a question from the audience, Hanke confirmed that the three legendary birds, Zapdos, Articuno and Moltres, will (in some way) be aligned with the their respective teams.
Team leaders uncovered, in-game roles expanding
The team leaders of Valor, Mystic and Instinct were all revealed at SDCC. Until now, we've only seen the silhouettes of our enigmatic leaders, but complete character designs were finally shown. Hanke also announced the expanding roles of each Gym leader, confirming that they would appear in-game to offer support, tips and hints for their disciples.
The Eeveelution trick is legit and many easter eggs are yet to be discovered
Since the launch of Pokémon GO there have been more than a few rumours swirling around. They range from vaguely credible to turn-around-and-touch-your-nose-three-times to catch a Pikachu. It's been so hard to keep tabs on which tips and hacks work, and which are total codswallop. However, one infamous trick allowed you to choose the evolution of your Eevee, something that is otherwise a totally random outcome. To be honest, the theory sounds pretty far-fetched on paper, so many were quick to dismiss it as another fib. However, Hanke not only confirmed the trick as legitimate, but also hinted towards many more easter eggs that are yet to be discovered.
Training is a top priority
The Pokémon GO trailer suggested many features that never made it into the final game. One of these was pitting your Pokémon against friendly trainers. Considering the only way to battle right now is to get whooped by a Pokémon Gym leader, a safe training mode would be a welcome addition.
Though there is no release date set, Hanke promised training was at the top of Niantic's priority list.
Latest Pokémon GO headlines