PlayStation 4 review: Updated for 2020
Quick verdict: Despite some stiff competition, the PlayStation 4 remains king of the gaming consoles.
Huge number of games
Affordable price
Great for streaming TV and movies
No 4K Blu-ray playback
Poor backwards compatibility
Nearing the end of its life cycle
We're reader-supported and may be paid when you visit links to partner sites. We don't compare all products in the market, but we're working on it!
Over the past 25 years, the Sony PlayStation has grown into the most important brand in video games. To non-gamers, the word "PlayStation" has become interchangeable with "console", much like "Atari" in the 1970s and "Nintendo" in the 1980s. Simply put, it's the biggest and best-selling console brand by a significant margin.
With the PlayStation 5 launch just around the corner, we thought it was time to reassess Sony's current generation of consoles. Is it still the "best place to play" as the marketing slogan insists? Or can you get better bang for buck elsewhere? Let's find out.
Note: There are currently two PlayStation 4 models to choose from: The standard PlayStation 4 Slim and the more powerful PlayStation 4 Pro. This review primarily focuses on the PlayStation 4 Slim. Click here to read our PlayStation 4 Pro review.
---
Design
Design
Available in black, white and special edition colours
Intuitive user interface
Can also stand vertically
Controllers have sealed rechargeable batteries
You're going to need an extra hard drive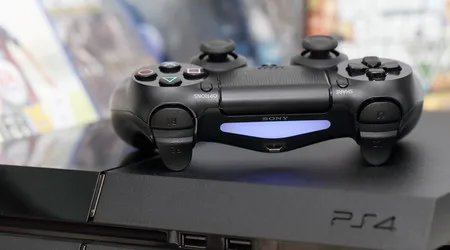 ---
Performance
Performance
Games look great, especially on a 4K TV
Lots of games available, including stunning first-party exclusives
No Ultra 4K Blu-ray playback
Limited backwards compatibility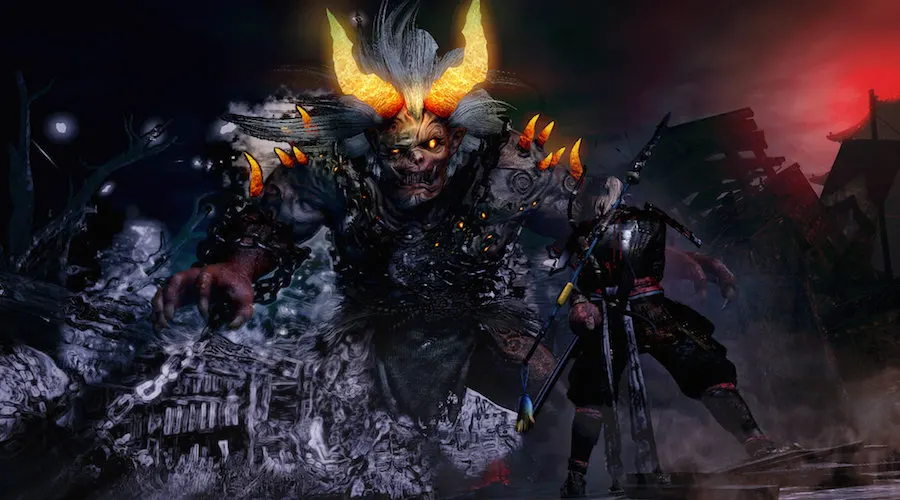 ---
Verdict
Verdict
The only thing that should stop you from buying the PS4 is the impending release of the PS5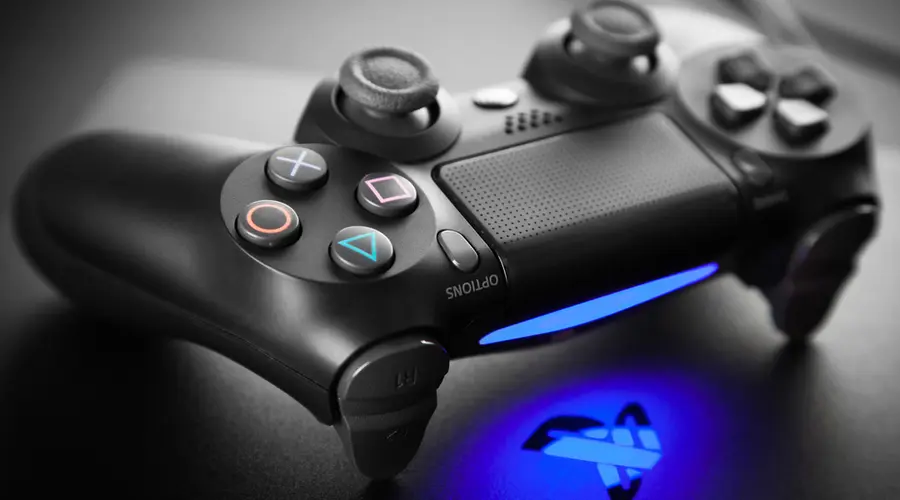 Should you buy it?
Since its launch in 2013, the PlayStation 4 has been steadily evolving. As it stands, it could not have a stronger foothold in the eighth generation of console gaming. It's competitively priced, has a huge loyal fanbase and has very strong ties with third-party publishers.
If price is no obstacle, you might want to hold off for the PlayStation 5 or potentially invest in a high-end PC. For everyone else, the PS4 remains an excellent gaming machine and entertainment hub for all your streaming needs.
---
Pricing and availability
Price
From $439.95 RRP

Where to buy
---
Specifications
Build
Colours
Black, white and various special editions
---
Components
CPU
8-core x86-64 AMD Jaguar
Graphics
1.84 TFLOPS, AMD Radeon based graphics engine
Connectivity
HDMI-out (HDR output supported), USB 3.1 × 2, AUX port × 1, ethernet
---
Buying guide FAQs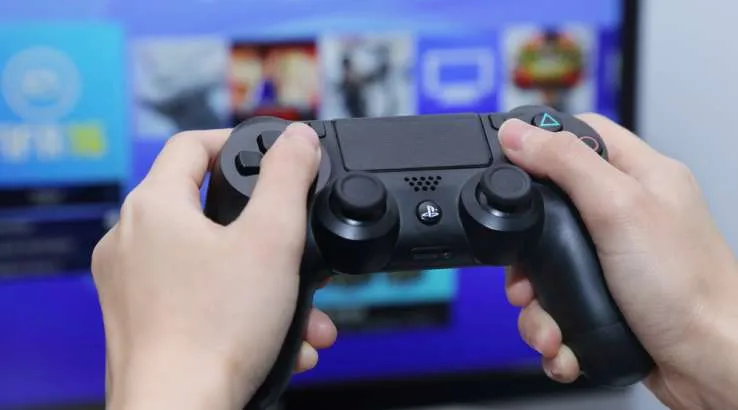 What is the PlayStation 4?
The PlayStation 4, as its name suggests, is the fourth and latest video game console released by tech giant Sony. Launched on 29 November 2013, the PlayStation 4 is currently the best selling console globally by a significant margin. In addition to playing video games, it also has apps available for most major streaming services including Netflix, Stan, Amazon Prime Video, Foxtel and Disney+.
---
Which are the PlayStation 4's main competitors?
The PlayStation 4's direct competitor is the Xbox One. Both systems have a similar library of games from third-party studios. However, there are also exclusive titles that you can only play on one console. The PS4 has more first-party games than the Xbox One, but it's missing a handful of popular Microsoft exclusives, including Halo and Gears Of War.
The PS4's next closest competitor is the Nintendo Switch, which has experienced phenomenal sales since it launched back in 2017. Part of this success can be attributed to a series of incredibly strong AAA first-party releases and a dedicated fanbase. Also, being a handheld with no serious rival means that the Switch has the on-the-go-console niche all to itself.
The PC is also a competitor but is generally played from a desk rather than a couch or beanbag, which makes for a different kind of experience. The PC tends to receive many of the same games that are available on PS4 and Xbox One, though they often arrive many months later.
In terms of cost, the PlayStation 4 sits somewhere in the middle of the pile. It's slightly more expensive than the Xbox One S and a bit cheaper than the Nintendo Switch. A dedicated gaming PC will cost hundreds if not thousands of dollars more than a PS4.
---
What types of games are available on the PlayStation 4?
The PlayStation 4 boasts a diverse library of over 2,500 games encompassing everything from action-adventure to strategy RPGs to sports and kids titles. Thanks to its popularity, the PS4 serves as the target platform for the vast majority of new release games. Only a handful of Nintendo and Microsoft-exclusive games are unplayable on Sony's system.
The PS4 is also the console of choice for smaller independent games (often called indie games). Indie games are typically cheaper and more innovative than bigger-budget games, pushing the boundaries of what games can be. Thanks to Sony's willingness to support indie developers, PlayStation 4 owners have access to over 50% more indie games than Xbox One owners.
---
What unique features does the PlayStation 4 have?
While the PS4 isn't drastically different from its Xbox counterpart, it does have a number of distinct features that help set it apart. These include:
Remote Play: Originally limited to Sony Xperia smartphones and PlayStation Vita handheld consoles, remote play lets you stream your PS4's video output to a second screen over your home network or through the internet. It effectively turns compatible devices into both a screen and controller for your PS4 that you can use even when you're out of the house.Support for PC and Mac was eventually introduced in April 2016, along with support for connecting a DualShock 4 controller to your computer via USB.
Share Play: Share Play takes the experience of playing with a buddy on the same couch into the online space by letting you invite friends into your games over the internet, even if the game doesn't support online multiplayer or your friend doesn't own the game in question.It all functions the same as if your friend was sitting on the couch next to you, and they can even spectate and take control of single-player games for you if you get stuck on a particularly tough section. You will need a PlayStation Plus subscription to make use of Share Play, though.
PlayStation VR (optional): The PlayStation 4 is currently one of the best ways to wet your toes in virtual reality. All versions of PS4 are compatible with the PlayStation VR headset peripheral. Sony took a speculative chance on this new medium back in 2016, and customers have embraced it enthusiastically, with over 5 million units sold.Having reasonably-priced, easy-to-setup hardware are pluses over the PC-based VR competitors, but what about the games? PSVR already has over 200 games available for it, including bonfa fide classics likes Thumper and Astro Bot Rescue Mission. To get the absolute best out of PlayStation VR you'll need to buy a number of extras, though. These include the PlayStation Camera and either two PlayStation Move controllers, or the Aim Controller peripheral, both of which offer 1:1 control that's well beyond your bundled-in DualShock 4 controller. It should also be mentioned that there's a noticeable degree of blur-factor that haunts PSVR's visuals. Don't let any multi-platform screenshots of a VR game fool you – the resolution and field-of-view of PSVR is inferior to that of the Oculus Rift and HTC Vive.
---
What are the best PlayStation 4 exclusive game series?
Here are some of the biggest console games and series available only on PlayStation 4:
| | | | |
| --- | --- | --- | --- |
| Horizon: Zero Dawn | Killzone | Ratchet and Clank | The Last Guardian |
| Gravity Rush | LittleBigPlanet | Days Gone | Persona |
| Bloodborne | Yakuza | The Last of Us | Everybody's Golf |
| God of War | Knack | Tearaway | Nioh |
| Gran Turismo | Driveclub | Uncharted | InFamous |
| Detroit: Become Human | Spider-Man | Shadow of the Colossus | Until Dawn |
---
What is the ideal gaming set-up for a PlayStation 4?
For the optimal PS4 experience, you'll want to make sure the rest of your entertainment set-up is up to snuff. First and foremost, a 4K HD TV is a must for appreciating the PS4's visual capabilities. A 7.1-channel sound system or good-quality gaming headset is also recommended.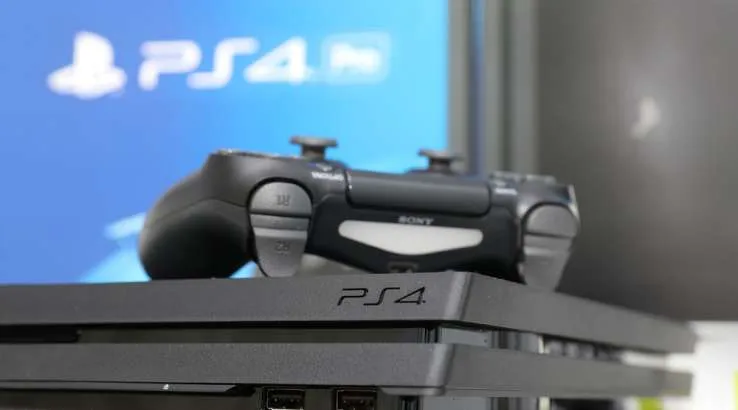 With so much emphasis on online connectivity, a high-speed internet connection is crucial for downloading games and streaming both to and from your PS4. Similarly, a generous data cap is essential given how big the latest PlayStation 4 games can be. You'll also need enough hard drive space to store all those games. Thankfully, the PS4 supports additional storage via USB, making it painless to expand your storage capacity by simply plugging in an external hard drive.
---
Are there different versions of the PlayStation 4?
The PlayStation 4 comes in a few different models, each with its own pros and cons. Which model is best for you depends on your particular gaming needs.
The original model of PS4 is the one you're least likely to find in stores, as it has been superseded by the newer Slim model. If you can track one down, you'll have two variants to pick from: one with a 500GB hard drive, and one with a 1TB hard drive. Both versions come in standard black or white, as well as a few limited edition colour schemes themed around games like Call of Duty and Star Wars.
The PlayStation 4 Slim is currently the standard PS4 model on store shelves. It's 40% smaller and 25% lighter than the original PS4, with rounded edges instead of the classic's hard lines. Other than the removal of the optical audio port, the Slim is functionally identical to the classic model, and also comes in 500GB and 1TB versions.
There's also a premium version of the console available, dubbed the PlayStation 4 Pro. It sports more powerful internal hardware capable of making games look and play better than on a regular PS4. Typical enhancements include higher frame rates, extra graphical effects and support for resolutions up to 4K.
Regardless of which version you buy, all PlayStation 4 games will work on your console. Some PlayStation VR games do require a virtual-reality headset, however.
---
Is the PlayStation 4 good for kids?
With a total library numbering over 2,500 games, there's no shortage of family-friendly games available on the PS4. Popular titles that are suitable for kids include Little Big Planet, Minecraft, Crash Bandicoot, Ratchet & Clank, Tearaway, Knack and various Lego games.
With that said, the majority of AAA games on PS4 are aimed at adults and older teens – MA15+ is the most common rating for action titles. If you're buying a console exclusively for children, the Nintendo Switch is arguably a better option.
---
What are the best games on the PlayStation 4?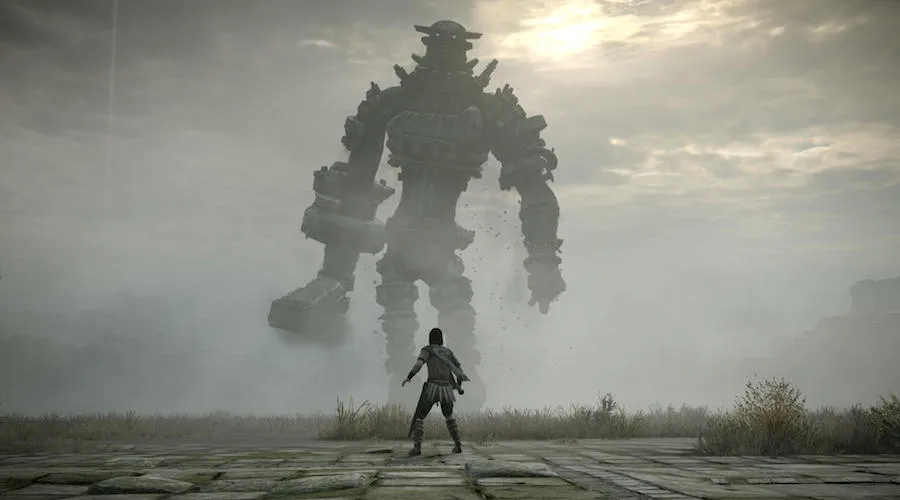 These are the best video games available for PlayStation 4, based on average critic review scores on Metacritic (90% or higher):
| Game | Metacritic score | Year |
| --- | --- | --- |
| Red Dead Redemption 2 | 97 | 2018 |
| Grand Theft Auto V | 97 | 2014 |
| The Last Of Us Remastered | 95 | 2014 |
| Persona 5 Royal | 95 | 2020 |
| God of War | 94 | 2018 |
| Persona 5 | 94 | 2017 |
| Metal Gear Solid V: The Phantom Pain | 93 | 2015 |
| Uncharted 4: A Thief's End | 93 | 2016 |
| Journey | 92 | 2015 |
| Bloodborne | 92 | 2015 |
| Undertale | 92 | 2017 |
| The Witcher 3: Wild Hunt | 92 | 2015 |
| Divinity: Original Sin II - Definitive Edition | 92 | 2018 |
| Final Fantasy XIV: Shadowbringers | 91 | 2019 |
| Shadow of the Colossus | 91 | 2018 |
| Celeste | 91 | 2018 |
| INSIDE | 91 | 2016 |
| NieR: Automata - Game of the YoRHa Edition | 91 | 2019 |
| Resident Evil 2 | 91 | 2019 |
| flower | 91 | 2013 |
| Diablo III: Ultimate Evil Edition | 90 | 2014 |
| Overwatch | 90 | 2016 |
| Shovel Knight | 90 | 2015 |
| Rayman Legends | 90 | 2015 |
| Fez | 90 | 2014 |
| Tales From The Borderlands | 90 | 2015 |
| Sekiro: Shadows Die Twice | 90 | 2019 |
| Astro Bot: Rescue Mission | 90 | 2018 |
---
Read next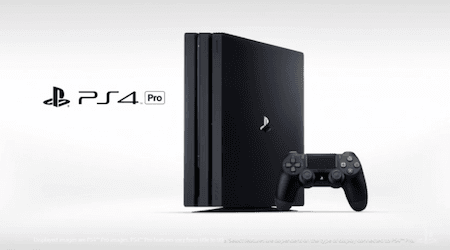 PlayStation's mid-life console upgrade sports 4K support and a hefty hardware upgrade.
Read more…
Back to top