Brendan "PlayerUnknown" Greene wants Battlegrounds to last 20 years
PlayerUnknown's Battlegrounds hasn't even officially released, but the creator wants it to last for another two decades.
The somewhat awkwardly titled PlayerUnknown's Battlegrounds (or PUBG for shorties) is no stranger to big numbers. If it's not smashing sales expectations – 20 million and growing, at the time of writing – it's obliterating concurrent players on Steam: with a peak of 2.9 million. To put that into context, its nearest competitor on Steam is the still immensely popular MOBA Dota 2, and its peak player count is just over 860,000.
Those are epic milestones for any game, let alone one that's not even yet out of Steam's Early Access program, though it is slated to hit 1.0 release before the end of the year. Released to Early Access in March, the Battle Royale survival shooter hasn't even celebrated its first birthday. But if creator and director Brendan "PlayerUnknown" Greene has anything to do with it, the game will be supported and played for the next two decades.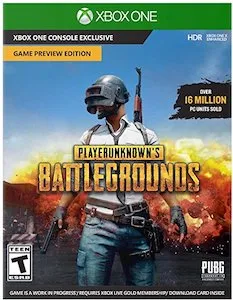 Pre-Order PlayerUnknown's Battlegrounds Game Xbox One Game today from OzGameShop
from ozgameshop.com
View details
We sat down with Mr PlayerUknown recently to talk about the eternal hunt for chicken dinner, and he told us his hopes for the longevity of PUBG. Read on for his thoughts below.
Given limited time, resources and things like that, how do you balance the priorities of the loudest player feedback versus your internal goals?
Right now, we understand players. We've heard what they want from the game. Right now, it's not that we can't listen to their feedback, but we have a 1.0 build in our sights now, and we listen to most of their feedback, and we have a priority list of stuff that needs to get fixed. And we know what needs to get fixed. We know the bugs in our own game, so to speak. We're hoping by 1.0 that we'll have most of the critical issues figured out. As I said, we don't stop just there. We keep going for the next year, two years, five years, we keep fixing the bugs and optimising and keep improving the game and honing it to hopefully last 10 or 20 years.
The games-as-a-service model is hardly new, and lets games live on long beyond their 1.0 release. While bug fixes are expected, at least initially, additional content helps keep players coming back for more. In the case of PUBG, this will translate to a number of things, from new weapons and vehicles, to a new vaulting and climbing system, as well as new environments to parachute into and battle to the digital death on.
While most shooters might have large and active communities that last a few months or, at best, a few years, the shooter with true staying power is a rarer thing. The closest comparison is Counter-Strike: Global Offensive, which has had constant updates and new content since its release in 2012, meaning it celebrated its fifth birthday earlier this year. Considering Global Offensive is the third most-played game on Steam, with a peak of 600,000+ players, PUBG has already hit the ground sprinting, especially considering its comparatively limited content.
---