Plastic-free travel ideas – A couple of travel makers
In celebration of Plastic Free July, we're sharing with you our tips on how to be sustainable on holiday.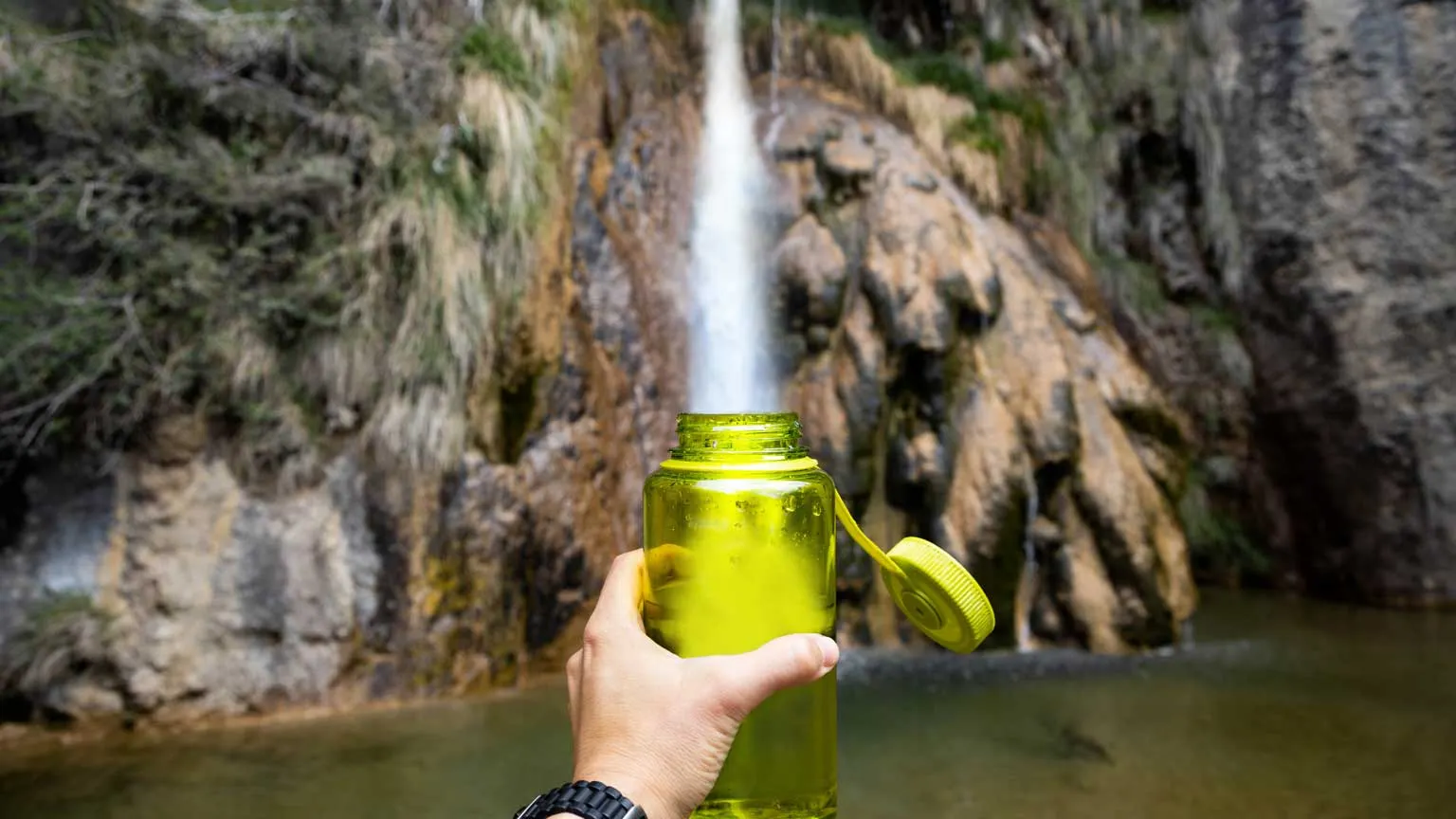 We're reader-supported and may be paid when you visit links to partner sites. We don't compare all products in the market, but we're working on it!
This month we've taken up the Plastic Free July challenge and have pledged to reduce our reliance on single-use plastics.
We're carrying multi-use bags, bringing filtered bottles on hikes and eating in cafes to avoid takeaway cups and containers.
For the first time ever we've even paid for the carbon offset for an upcoming trip.
If you're keen to jump on the sustainability train with us, these are some easy things you can do on holidays to reduce plastics while travelling.
Note: In celebration of Plastic Free July we've geared this post towards plastic-free alternatives, but there's still plenty of other ways you can be green at home and while travelling.
We're Stef and D, a pair of married jet setters. Together, we've visited 55 countries and we're determined to see even more – all while working full-time and paying off a mortgage. We count our dollars at home and while away, and we're here to share our tips on how you can travel on a budget.
New blog posts every fortnight on Mondays here. Follow us: @acoupleoftravelmakers
What to pack in your luggage
Water bottle, reusable coffee mug and metal straw
One of the worst single-use plastic offenders for us when we travel is kitchenware. We'll purchase bottles of water and soda on the fly and order coffee to go every morning.
Bringing a bottle to refill throughout your trip, your trusted reusable cup and metal straws can cut down a stack of plastic use. Plus, you'll never purchase overpriced water again, which is a bonus.
If you're up for the investment, water bottle filters are great for hikes or destinations where the water isn't that clean.
Cutlery and lunchbox – particularly if you're camping or road tripping
It's all too easy to buy a few cheap plastic containers and disposable cutlery from the supermarket before your camping trip. To save the planet though, it's better to bring your own.
All you need is a set each and a lunchbox which can be a simple container that you continue to wash out. You probably already have these lying around your house which should save you a few bucks and a trip to the shops.
Bathroom amenities
Yes, even if you're staying in a swanky 5-star hotel where it's all taken care of, those little amenities kits are single-use plastics that don't need to be wasted.
Instead, pack your usual toothbrush, toothpaste, shampoo, conditioner, body wash and creams in your luggage and leave the hotel kits alone.
If you're flying or hiking and need to be mindful of weight you can purchase empty mini bottles to fill up. These can be reused holiday after holiday.
What to carry on board
Water bottle
On domestic flights you can take a full bottle while on international flights empty bottles are perfectly fine.
In the air, ask the flight attendants to fill your bottle up. They're usually happy to do this, particularly on full-service flights.
Then, when they come around to hand out the mini bottles or to offer you a drink in a plastic cup you can politely refuse as you're already sorted.
Headphones and a splitter
From the soft plastic around your headphones to the soft plastic around your blanket, airlines are rife with plastic. They have to be for health and safety's sake.
While you can't get around that you can refuse to use the items and leave them for the next person.
To avoid the headphones, bring your own pair with a splitter so you can use the aeroplane's headphone jacks. This is a great way to avoid having to contend with that strange feeling of wearing a headset you're not familiar with.
A warm jacket or jumper
It's hard to do without that neatly packaged blanket, but if you're committed to the cause carry a big warm jumper or jacket on board and use it like a blanket.
Otherwise you could simply snuggle up to your other half to fight the aeroplane's freezing temperatures.
How to choose hotels
Search for eco-friendliness
On top of packing your own amenities (see above), something else you can do is choose your accommodation by how green it is.
Hotels are quickly working towards sustainability with many cutting down water usage by only washing towels and linens when you, the guest, says it's required.
Something else we've seen is the reduction of single-use amenities. For example, The Axiom in San Francisco had large refillable shampoo and conditioner dispensers.
It also removed most other standard amenities such as a dental kit. While available, you had to make an effort to call reception to have it delivered.
Something else The Axiom did was include carafes and glasses for guests instead of water bottles. Filtered stations were available on every level to top these up.
What to consider when out and about
Dine in instead of takeaway
When you're in a hurry, grabbing something quickly can mean you'll leave a cafe with a wrapped sandwich and takeaway cup in hand.
Try to slow down the pace when you're on holiday and factor in time to dine in.
It's more atmospheric (and romantic) this way and you'll be given proper cutlery that'll be washed after you leave.
Wear your backpack
Backpacks are fundamental to any trip and between the two of us, someone is always carrying one. This one's a no-brainer. Whether you're headed to the supermarket or the local artisan markets, instead of saying yes to a plastic bag with your purchase, pop it in your backpack.
As an added measure we always throw a cloth bag in the backpack in case we wind up buying more than intended. Or in case we want to share the load.
Pack a jar or small container for snacks
Buy chips and nuts in bulk and pop them in a container to snack on throughout the day. Then wash them out, refill and reuse.
This can save you from buying small "snack packs" which is more wasted plastic and works best on long journeys, hikes, road trips and camping trips.
You can use reusable zip lock bags as well if you have them.
Remember to recycle
When on holiday, we've been guilty of tossing recyclable items such as brochures and cans into the garbage bin purely out of convenience.
Instead, use that backpack to carry your empty plastics, paper, aluminum cans etc, until you can find a recycling spot.
---
Are you a plastic-free traveller? Share your tips in the comments below. We'd love to hear them.
More guides on Finder