PINWise – PIN Numbers compulsory from 1st August, 2014
From August 1st, you'll be required to ditch your pen for your PIN when using your card to make purchases in Australia. Find out what it takes to be PINwise.
We're reader-supported and may be paid when you visit links to partner sites. We don't compare all products in the market, but we're working on it!
What is PINwise?
PINwise is a campaign from the Industry Security Initiative (ISI) which aims to educate people about using their PINs for card transactions. The ISI is made up of representatives from Visa, MasterCard and Diners Club International, and their campaign encourages cardholders to use their PINs in light of new legislation which will require the use of PINs to authorise purchases from August 1st, 2014.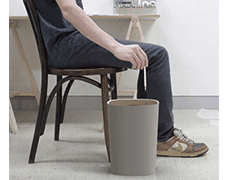 Going from Pen to Pin on August 1
Can I still use the sign option? Why will I have to use my PIN from now on?

From August 1st, 2014 you are required to use PINs to authorise purchases. Using a PIN is safer than signing to authorise a card transaction. When you enter your PIN, your transaction is sent in real-time to your card issuer, namely your bank or credit union, who they then authorise the encrypted transaction. If you lose your credit card there is a chance that the thief may be able to imitate your signature. Whereas now, the thief would need your card and your PIN to use your card.

How can I get a PIN or find out my PIN?

If you hold a debit or credit card issued in Australia, then your card will already have PIN. If you are not aware of this PIN you will be able to request another one from your bank or card issuer over the internet, by phone or through the mail. Some banks/card issuers may also allow you to choose your own PIN, which can help you as you'll be able to select something you will remember.

I've got a lot of cards. How do I remember all my PINs?

As mentioned above, some card issuers will allow you to select your own PIN. If you are able to do this, you may be able to choose the same PIN for all of your cards or choose something that is relatively easy to remember. Just remember to take every precaution to keep your PIN secure in order to minimise the chances of someone being able to find your PIN out.
---
Using your PIN instead of your pen: A quick guide
Nearly all transactions in Australia made using a debit or credit card will require a PIN. There are, however, a few exceptions. This includes contactless transactions for under $100, transactions made at unattended terminals, small ticket payments that don't require a signature or PIN, and some signature-only cards that are still issued by some providers.
Mastercard and Visa allow contactless payments:
PayPass with Mastercard
PayWave with Visa
You will only need to use a PIN when you are physically withdrawing money from an ATM or paying in person at a point-of-sale terminal. A PIN is still not required when making purchases online or booking anything over the phone or by mail. The PIN you use is the same one when withdrawing cash at an ATM using your card.
PIN Security tips
Don't use numbers that can be easily guessed or from information that is publically available, such as your birth year or your birth date
Avoid choosing a PIN that uses repeat numbers or numbers in a sequence ie. 4444 or 5678
Some card issuers let you choose longer PINs of up to six characters. This is harder for a thief to guess and makes for a more secure PIN
Do not disclose your PIN to anyone, including staff at your bank. Staff do not need to know your PIN and shouldn't ask for this information
If you think someone has discovered your PIN you should change it immediately
Do not ask retail staff to enter your PIN for you
Back to top
PINwise for the physically and mentally impaired
Using a PIN may not be as accessible for some as it is for others. For those with physical and mental impairments that may have difficulty using a PIN, it's best to get in contact with your card provider. You may be able to request a replacement card that will allow you to continue to use your signature to authorise payments.
Being PINwise when travelling to and from Australia
Before you travel overseas, make sure you know your PIN so you'll have ready access to your money. If you have a six digit PIN, you may not be able to process transactions overseas using your card. If you have no second payment option to rely on while travelling, it may be worth switching to a four digit PIN for the duration of your trip.
Back to top
What do I need to do to be PINwise?
Find out your PINs for all your debit and credit cards
Learn your PINs or change them to something you will remember, but that won't be guessed by someone else
Start using your PIN instead of your signature for point-of-sale transactions from August 1st 2014.
More guides on Finder