Woolworths Pet Insurance
Cover up to 80% of eligible veterinary expenses with Woolworths Pet Insurance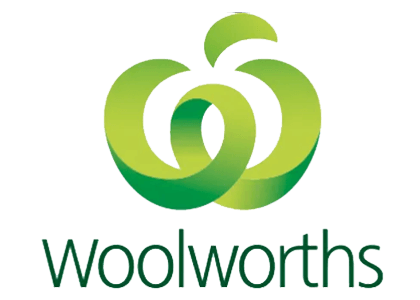 We're reader-supported and may be paid when you visit links to partner sites. We don't compare all products in the market, but we're working on it!
Some people might not consider pet insurance necessary, but anyone who has had to cover hefty veterinary bills knows just how valuable this type of cover can be. In case of unforeseen events like your pet becoming ill or injured, insurance can offer crucial financial support. Pet insurance from Woolworths can reduce your vet bills by up to 80%, and those who visit vets regularly for routine or emergency purposes are well aware of the impact that the bills can have on their budget.
Read on to learn about your policy options.
Finder's 3 favourite features
Woolworths Pet Insurance customers get 10% off your grocery shop, once a month.
Price beat guarantee. Woolworths will beat any compatible price from other providers (T&Cs apply).
Donates $10 to Pet Rescue for every new policy.
Review by our pet insurance expert Alexandra Koster
Receive quotes for Woolworths Pet Insurance policies and apply securely
Why Choose Woolworths Pet Insurance?
Woolworths sets itself apart from other brands in the Australian pet insurance market through its comprehensive range of benefits available on different types of cover. With Woolworths you can get up to 80% of your bills, up to $24,000 a year, paid back to you.
Under Woolworths Pet Insurance cover, you can have your pet treated by any licensed vet in Australia rather than having to go through a prescribed list. The company provides you with cover for paralysis ticks and emergency boarding. They also offer you a number of payment options to choose from, such as paying once a month, once a year or once every fortnight depending on what is more convenient, all at no extra charge.
See some prices for Woolworths Pet Insurance
To help give you an idea about costs for Woolworths pet insurance, we gathered quotes for a few of Australia's favourite dog breeds. Just remember, prices are going to change based on things like you're own dogs breed, age and your address, so it's always worth comparing policies and getting a few quotes.
| Dog Breed | 1yr old | 5yr old |
| --- | --- | --- |
| Maltese Cross | $600.92 | $784.01 |
| Cavoodle | $631.76 | $814.07 |
| Labrador | $813.04 | $1,089.94 |
| Staffordshire Bull Terrier | $738.71 | $979.51 |
| Border Collie | $738.71 | $979.51 |
Woolworths Pet Insurance Policy Options
Maintaining the health of your pets can often feel like an uphill battle but with the help of pet insurances it has become much easier. After considering different types of clients and their requirements, Woolworths Pet Insurance has come up with three types of cover for pet insurance that will ensure your pets' health without blowing your budget. These three types of covers are:
Basic insurance cover
Basic insurance cover gives you up to 80% of the cover on eligible vet bills for your pet's treatment in the event your pet suffers an accidental injury
Woolworths Pet Insurance pays a maximum of $500 for emergency boarding. However, to claim this benefit, your pet must be hospitalised at a licensed boarding facility
Lifetime cover renewal
Cover will remain in force if you overseas
No upper age limit for cover
Standard insurance cover
80% cover on a maximum vet bill of $10,000 annually. Includes illness and injuries caused by accidents
Tick paralysis cover
Up to $1,000 for emergency boarding fees. In order to claim, vets and boarding facilities must be licensed.
30 day waiting period applies
Comprehensive insurance cover
Comprehensive insurance cover includes treatment for all kinds of disease such as skin disease, cancer and even infectious diseases, in addition to covering regular visit charges, illness and accidental injuries.
Annual cover limit of $24,000
Cover for emergency boarding increases to $1,200 a year
Routine care cover
Each of the Woolworths policies also include cover for cruciate ligament surgery, certain medicine and drugs, radiology treatments, specialist care and after hours emergency visits to the vet.
Woolworths Pet Insurance Cover Benefits
When applying for Woolworths Pet Insurance, you have the option to tailor your cover close to your needs through a range of different benefits. These include;
Accidental injury cover
Provides cover injury sustained from accidents including those motor vehicles, electrocution and burns. Accidental injury cover also includes snake bites, any kind of sudden allergic reaction to an insect bite, or a bone fracture or tendon injury caused by a fall from a high place
The condition must not exist before the policy term begins and must have arisen after commencement of the policy.
The insurance company pays eligible vets' bills up to the maximum amount stated in the certificate of insurance.
To be covered for any benefit, including accidental injury, the pet must be at least eight weeks old.The insurance company pays eligible vets' bills up to the maximum amount stated in the certificate of insurance.
Illness cover
Pet will be covered for illness treatment only if the condition began during the policy period
On the insurance start date, the pet (cat or dog) must be aged between eight weeks and nine years
Diseases for which vaccines are available on the market are not included by illness cover
Optional routine care benefits
Optional routine care benefit provides up to $100 for routine treatments. This option is only available under the comprehensive cover option.
Woolworths Pet Insurance FAQs
What if I have more than one pet?
Each pet will require its own policy of insurance. Applicants are able to select an appropriate cover option and excess for each pet.
How can I pay my premiums?
Premiums can be paid fortnightly, monthly or annually by credit card or direct debit.
How do I renew my Woolworths Pet Insurance policy?
You can get lifetime cover for your pet through yearly renewals. Just pay your premiums on time and get hassle-free insurance cover for the life for your pet. Policies are renewed automatically by the insurer. Renewal notices will be sent 30 days before it's due.
Can I cancel my pet's policy at any time?
If you are moving abroad or are in any other situation when you don't want to continue with the insurance policy, the cancellation process is very simple. You just have to notify the administrator at Woolworths Pet Insurance, PetSure (Australia) Pty Ltd ("PetSure") and your cover will be cancelled as soon as the application is received.
Can I change the level of cover for my pet after it is insured?
The process of changing your insurance cover is very easy with Woolworths Pet Insurance, even if you want to change during the policy term. However, this is on the condition that you have not previously claimed on the policy.
Woolworths Pet Insurance Claims
Making a claim for insurance cover at Woolworths Pet Insurance is a very simple process and can be carried out in three steps;
Fill in your and your pets information and sign the claim form
Have your vet fill in the relevant sections of the claim form
Submit the original itemised invoices and payment receipts to Woolworths. Ensure your vet includes details of their practice
Claims should be made within 90 days of treatment
Receive quotes for Woolworths Pet Insurance
---
More guides on Finder
You might like these...