Finder makes money from featured partners, but editorial opinions are our own.
Does home insurance cover pet damage?
Many insurers don't offer accidental damage cover as standard. This means you'll need to purchase it as an optional extra if you want pet damage to be covered by your home insurance.
Pets are an integral part of the family for millions of Australians and we welcome our furry friends into our homes and hearts more than ever before. But living with pets doesn't always go so smoothly as we'd like. And it's important to know why your home insurance won't usually cover you if your pet causes accidental damage to your house or contents.
Is pet damage automatically included in your home insurance policy?
Not necessarily. In fact, many insurers don't offer accidental damage cover as standard, and you'll need to purchase it as an optional extra if you want to be covered for loss or damage caused by unfortunate mishaps. Even then, some policies will exclude damage caused by pets, so you'll need to read the fine print to check whether this exclusion will affect your cover.
However, while you should never assume that pet damage is automatically included in your home insurance policy, it is possible to find the cover you need. Once you have a policy that covers accidental damage and doesn't exclude damage caused by pets, you can enjoy the peace of mind that comes with knowing your home and your contents can be covered if your dog or cat scratches the walls, for example, or knocks the TV over and smashes the screen.
What is accidental damage?
Accidental damage is harm to your home or contents caused by an unforeseen, one-off incident. For example, if you spill red wine on the carpet or if a kids' game gets out of hand and leaves you with a smashed computer, either of these would be classed as accidental damage.
While many people assume that accidental damage will always be covered by home insurance, this isn't always the case. Many insurers only offer accidental damage cover as an extra-cost option, though there are some providers that include it as standard.
Exclusions also affect the type of situations and accidents that are covered – for example, you may not be covered if your pet urinates on a guest's contents – so it's important to read the Product Disclosure Statement (PDS) closely before buying cover.
Will pet insurance cover damage to the home?
No. Don't expect your pet insurance policy to cover you when your pet accidentally damages your home or contents – it simply isn't designed to provide this type of cover. Instead, pet insurance offers a similar sort of cover to what health insurance provides for people.
Pet insurance covers up to 80% of your vet bills when your pet suffers an illness or injury, while many policies also provide additional cover for routine care procedures like vaccinations and desexing.
What pet cover will home insurance provide?
How can home insurance cover you and your pet? There are a few key areas of cover that may provide important benefits for you:
Accidental damage. If you select accidental damage cover, your policy can cover your pets causing accidental damage to your building and contents. So if your pitbull gets a little over-excited watching Bondi Vet and accidentally knocks your TV over, your contents insurance can provide the protection you need.
Pet cover. Often offered as an extra-cost option, pet cover under a home insurance policy can provide similar protection to a pet insurance policy. This option provides cover for your veterinary bills when your dog or cat suffers an accidental injury.
Temporary accommodation for your pet. If your house and/or contents are damaged by an insured event and your home is uninhabitable as a result, you may need to put your pet in a boarding facility until it's safe to return home. When this happens, most policies will provide cover for pet boarding fees.
Find home and contents insurance that meets your needs
Options for landlords
As a landlord, you have the final say on what pets (if any) are allowed to live on your property. Deciding to make your property pet-friendly can allow you to attract a much wider range of potential tenants, but there are always risks associated with opening your doors to furry, feathery or scaly tenants. From soiled carpets to claw marks on the walls, pets can potentially cause a wide range of damage to your home.
However, if you do decide to allow your tenants to keep pets, there are several simple things you can do to minimise the risk of pet damage affecting your property:
Draw up a pet agreement. It's often a good idea to set up a pet agreement between you and your tenant. This could outline any rules and guidelines you expect your tenant to follow – for example, having the carpet steam cleaned when they move out or maybe keeping their dog outside at all times – and the consequences if they fail to meet those requirements.
Consider modifying the property. You can make some simple changes to your property to make it easier for tenants to maintain. For example, replacing carpets with easy-to-clean tiles or floorboards promises easier maintenance, while installing secure fencing will make your rental property an attractive option for tenants with outdoor pets.
Inspect regularly. Conduct regular inspections to make sure the property is being well looked after and kept in reasonable condition. You can also check in with the neighbours to make sure the pet is not being a nuisance and creating too much noise.
Maintain a good relationship. Maintaining a good relationship with your tenants is important regardless of whether they own pets or not, and is a great way to ensure that you find out about any pet-related issues as soon as they arise.
Get landlord insurance. Not all landlord insurance policies will cover damage to the property caused by tenants' pets, but some will. Compare your options and read the fine print to find a policy that protects you against pet damage as well as a range of other important risks, such as malicious tenant damage, loss of rental income and legal liability.
Options for renters
Finding a rental property is often hard enough, let alone finding a pet-friendly rental property. Many landlords will automatically oppose requests to keep pets, but there are several simple things you can do to help convince them that you'll be a responsible tenant:
Create a pet CV. If your landlord is "umm-ing and aah-ing" about whether or not to allow you to keep pets, consider creating a pet CV. Just like your own CV presents you in the best possible light to a prospective employer, this profile highlights your pet's best qualities to a potential landlord. It should include a photo, details of your pet's breed and temperament, and details about their vaccinations, parasite treatment and microchipping and possibly a pet character references from previous property managers or your vet.
Offer more rent. If your landlord is unsure whether the risk of allowing a pet into the property is worth it, you may want to consider paying a little extra rent each week to sweeten the deal.
Suggest a trial period. Ask for a chance to prove that you are a responsible pet owner and your pet is an excellent tenant. If your landlord will allow you to keep a pet for a trial period, let's say three months, this could give you the chance to show that you and your furry friend will keep the property safe and sound.
Keep it clean. You have a responsibility to keep the property clean during your tenancy and also leave it in a fit state when you move out. However, some landlords may also only allow you to keep pets if you agree to have the carpets steam cleaned and/or deodorised when you move out.
Choose the right property. If you own a Kelpie that needs to run 20km daily to stay happy and healthy, locking it in an apartment while you go off to work for ten hours each day is a disaster waiting to happen. By choosing a property that suits your pet, you can greatly reduce the risk of any unfortunate accidents and mishaps.
Get renters insurance. Renters insurance provides cover for loss or damage to your contents caused by fire, theft, storm and a wide range of other insured events. Look for a policy that includes cover for accidental damage caused by pets or an aquarium, so you'll be protected if your pitbull likes the look of your dinner and accidentally knocks the dining table (and everything on it) over and onto the carpet. You may also be able to add cover for veterinary bills if your pet suffers an accidental injury, plus enjoy cover for boarding costs when your contents are damaged by an insured event that leaves the property uninhabitable.
Welcoming your pet into your home ensures that you and your furry friend will develop a strong and lasting bond. However, it's worth ensuring that you have the right home insurance cover in place before you let your pet become your new housemate.
Why you can trust Finder's home insurance experts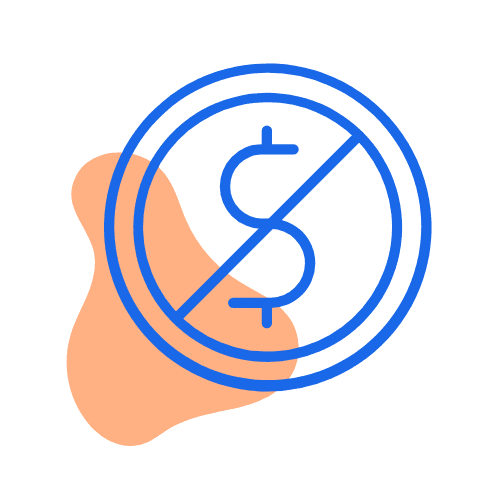 We're free
You pay the same as buying directly from the home insurer. Better still, we regularly run exclusive deals that you won't find on any other site – plus, our tables make it easy to compare policies.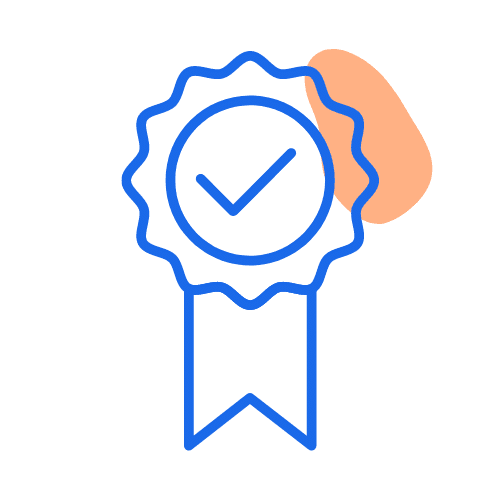 We're experts
We've
researched and rated
dozens of policies as part of our
Finder Awards
. We provide
unique insights
and our in-house experts regularly appear on Sunrise, 7News and SBS News.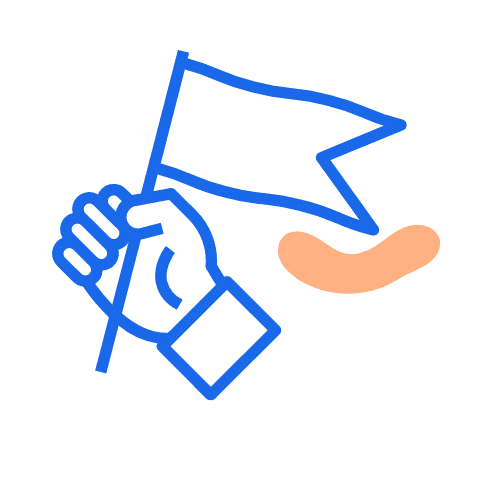 We're independent
Unlike other comparison sites, we're not owned by an insurer. That means our opinions are our own and we work with lots of home insurance brands, making it easier for you to find a good deal.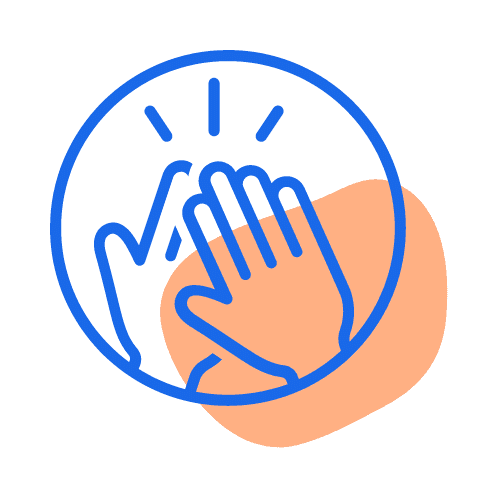 We're here to help
Since 2014, we've helped 150,000+ people find home insurance by explaining your cover options simply and clearly. We'll never ask for your number or email. We're here to help you make a decision.
---
Get the latest home insurance news
Millions of Australians within close proximity to bushland are unprepared for a horror summer, according to new research by Finder.
Read more…
Home Insurance
Millions of Aussies are being forced to pay more for their home and contents insurance, according to new research by Finder.
Read more…