enably personal loans
Choose your own terms when you apply for a short-term loan of up to $20,000.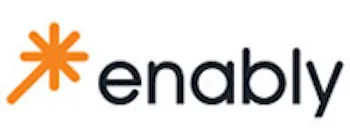 We're committed to our readers and editorial independence. We don't compare all products in the market and may receive compensation when we refer you to our partners, but this does not influence our opinions or reviews. Learn more about Finder .
​
​
enably, an online provider of convenient short-term loans, lets you apply for personal loans up to $20,000. The bigger the loan amount, the longer the repayment period. The application is quick and online, and you can be approved within the hour on business days. Loan amounts of $2,001 or more allow you to choose your own terms.
​
Keep in mind that enably will assess your finances to make sure that you can afford repayments. As part of enably's lending criteria, applicants must earn at least $1,500 a month to qualify for a loan.
What types of personal loans does enably offer?
enably offers short-term personal loans starting at $2,001 up to a maximum of $20,000. You can repay over a period of between 61 days and 24 months by direct debit. Fees are tailored to your loan balance each month, meaning that as your balance reduces, you'll be charged less in monthly fees.
Why should you consider taking out an enably short term loan?
Here are some of the features to consider when applying for a short-term personal loan from enably.
Quick turnaround. The application is online and takes around four minutes to complete. If all the required information has been provided, an application can be approved within an hour of submission.
Low minimum amount. You can borrow from as little as $2,001. The minimum repayment period is 61 days.
Tailored terms. Loan terms are determined by the amount borrowed and enably's assessment of your finances. The monthly fee is equal to 2.8 - 4% of the balance, meaning that it reduces as you repay the loan. The more you borrow, the longer the repayment period. You can choose your own loan terms for amounts of $2,001 or more.
Flexible repayments. Loans of $20,000 or less can be repaid in weekly installments. Otherwise repayments can be made fortnightly and monthly, with an option to reschedule a payment if necessary.
How much will it cost you to borrow from enably?
Here are some of the fees associated with this loan.
Establishment fee. An establishment fee is charged as a percentage of the principal, which ranges from 0-20% depending on the loan amount and the loan term.
Monthly fee. You pay a monthly fee equal to 2.8 - 4% of the outstanding loan amount.
Dishonour payment. This fee is charged if you fail to make a repayment.
Rescheduling a payment. An administration fee of $10 is charged for rescheduling a repayment.
Direct debit fee. All direct debits imply a fee of $1.10.
Are enably loans safe?
enably is a responsible lender. Before approving your loan application, enably will evaluate your personal finances to make sure that you can afford to repay the amount. enably publishes a warning about lending at the bottom its website, along with its Australian Credit Licence Number, address and contact details.
How to apply for a short term loan from enably
Click on "Go to Site" to start your enably application for your chosen loan.
​
You will have to meet the following criteria to be eligible for a loan.
You must be employed
You must be an Australian permanent resident
You must be at least 18 years old
You must earn at least $1,500 a month
You'll also be asked to supply the following details:
Personal information and identification
Employment information
Banking information
enably uses Yodlee technology to obtain read-only access to bank statements for the last 90 days.
Have more questions about enably?
Here are a few frequently asked questions about enably's personal loans.
​
When will I get a decision?
​
Depending on your application, you can be approved within an hour of submission, sometimes even quicker. An incomplete application will delay the process.
​
Can I apply for two loans at the same time?
​
No. You have to repay the existing loan before applying for a second one.
​
How will I be assessed?
​
Besides your application, enably will also consider its own evaluation obtained through a basic credit check. Everything is done online and through read-only technology to facilitate a quick decision. If you're a returning customer, another credit check will be run if more than a year has passed between repaying the first loan and applying for the second one.
​
How will I receive my loan?
​
Once approved, your loan amount will be deposited into your nominated bank account. Processing times depend on your bank.
​
How do repayments work?
​
You can make fortnightly and monthly payments for amounts over $2,001. You can choose repayment terms if you borrow $2,001 or more. A monthly fee of 2.8 - 4% of the outstanding amount is due in addition to the repayment.
More guides on Finder