Citi Personal Loans
Find out more about Citi's personal loans to see if they are right for you.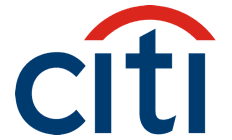 We're reader-supported and may be paid when you visit links to partner sites. We don't compare all products in the market, but we're working on it!
As part of the world's largest financial services organisation, Citigroup, Citi Australia began operations in 1985 when it was granted a full banking licence. It was the first foreign bank to be granted a banking licence in Australia.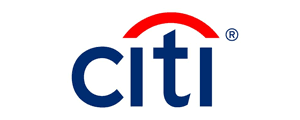 Citi Ready Credit
Access a line of credit
5.90% p.a. for 1 year on initial balances transferred (reverts to variable rate 20.49% p.a)

100% confidential application
Citi Ready Credit
Citibank Ready Credit Loan offers a low-rate, flexible personal loan that caters to the needs of simplifying debt.
Interest rate from: 20.49% p.a.
Interest rate type: Variable
Application fee: $199
Minimum loan amount: $5,000
Maximum loan amount: $75,000
Compare Citi's personal loans
Ready Credit. This credit product is a debit card and a line of credit rolled into one. You'll get access to a total credit limit that you can then access through a balance transfer or cheque-to-self option. The loan can be used to pay for your travel or even buy new furniture. You can then pay off what you owe at your own pace because there is no fixed repayment term. You'll get an introductory rate of 5.90% p.a. on your purchases, cash advances and initial balances transferred for a year. The standard rate of

20.49% p.a.

applies after this period.
Citi Personal Loan Plus. You can still apply for up to

$75,000

, but rather than a line of credit, the Personal Loan Plus is structured like a standard personal loan. You'll receive the funds and pay it back over a period of up to 5 years.
Ready Credit - Fixed Payment Option. While this option is no longer available, it offered a fixed payment option for the same competitive rate.
Features and benefits of a Citi personal loan
Competitive interest rate. Citi's competitive interest rates make paying off of school fees, medical bills, insurance premiums and the like easier on your wallet. Keep in mind the fixed rate applies for a fixed term, after which a variable rate applies. Click through to the review pages for more information on the ready Credit.
Credit limit up to

$75,000

. Depending on your credit rating and based on the criteria set by Citi for further evaluation, you can borrow as much as

$75,000

.
Low minimum amount. Borrow as little as $5,000 if you only need to pay off small purchases.
No fixed repayments terms. With the Ready Credit, you can pay when it suits your budget and make additional repayments weekly, fortnightly or monthly. Keep in mind that minimum monthly repayments apply.
Redraw facility. Since Citi products have a revolving credit line, you have the freedom to redraw as often as you want at the standard variable rate, currently

20.49% p.a.

Enjoy the flexibility of the redraw facility offered with a Citibank personal loan and get cash whenever it's available without having to go through the same application process.
Easy fund access. You can easily access your funds how you want. You can request a cheque or you have the option of getting a visa debit card to use for store and online purchases or withdrawal from ATMs.
Value-added benefits. Enjoy exclusive privileges from Citi, including dining and travel rewards with your Visa card.
What other products does Citi offer?
Everyday accounts. Breeze through day-to-day banking transactions while withdrawing money or receiving salary payments with your Citi Plus account. You can also take advantage of a Cash Investment Account and consolidate your cash into a single interest-earning account.
Savings accounts. Save with Citi's Online Saver, Ultimate Saver, Ultimate Business Saver and Term Deposit accounts.
Credit cards. Citi offers a range of rewards and platinum cards, including the Emirates Platinum Card with an introductory offer. Aside from competitive interest rates, cardholders also enjoy benefits and privileges from partner establishments that are recognised worldwide.
Home loans. Citi also offers home loans including the Low Variable and Fixed Home Loan.
Other products. Investment accounts, insurance, retirement planning and other financial packages are available at Citi.
How you can apply for a Citi personal loan
If you're ready to apply, clicking "Go to Site" will securely direct you to Citi's website to fill out an application's form. Make sure you meet the minimum eligibility criteria before you click through:
You're over the age of 18
You earn at least $40,000 p.a.
You have a good credit rating
You are an Australian citizen or permanent resident
If you have an existing Citi personal loan or are a Ready Credit customer or credit card holder, you need to have held your account for at least nine months.
You'll need the following details to complete the application:
Personal. Your name and contact information, including an email address.
Employment. Name of your employer, contact details for them and how long you've been working there.
Finances. Your income, expenses, assets, debt and liabilities.
Loan details. The credit limit you'd like to receive and whether you'd like a cheque or Visa debit card to receive your funds.
If a Citibank personal loan has the flexibility and features you need, apply today, but ensure you've compared your options so you know it's the right loan option for you.
More guides on Finder
Citibank Fixed Rate Home Loan

Lock in your rate for years with a Citibank Mortgage and enjoy the satisfaction of knowing that your repayments won't change over the fixed rate period