Cashfirst Personal Loans
Apply for a personal loan through Cashfirst and have access to your approved funds within one business day.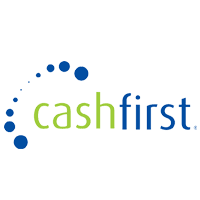 We're reader-supported and may be paid when you visit links to partner sites. We don't compare all products in the market, but we're working on it!
Cashfirst began operating as a lender under the Thorn Group of companies in 2010, and today it provides both secured and unsecured personal loans to Australian borrowers. Cashfirst is primarily an online lender, specialising in personal credit options that match people's needs and situations. This includes if you are self-employed, have bad credit or earn income from other sources.
Find out about Cashfirst's loan options below and if they are right for you.
Compare types of personal loans from Cashfirst
You can choose between applying for a secured or unsecured loan from Cashfirst:
Unsecured Personal Loan. You can apply for any amount between $1,000 and $15,000 with a Cashfirst unsecured personal loan, and the maximum loan terms can extend up to 5 years. You're also able to repay your loan early. How you use this loan is up to you, as long as it's for a legitimate purpose. Interest is offered on a tiered basis, with rates starting at 16.99% p.a.
Secured Personal Loan. You can use the Cashfirst secured personal loan to buy a new car, or use a car you own as collateral (if it's less than seven years old). You can borrow between $5,000 and $25,000 for maximum terms of 5 years but you're able to repay the loan ahead of time. Rates start at 15.95% p.a.
Features of a Cashfirst personal loan
If you're considering applying for a Cashfirst personal loan, take some time to review the following:
Quick access to funds. If you meet Cashfirst's lending criteria, you can get a loan proposal in as little as a minute. After approval, approved funds can be transferred to your bank account within 24 hours.
Repayment flexibility. Your first repayment is due one month after the loan is settled, but after this you can select weekly or fortnightly repayments. You can make repayments via direct debit, you can pay using a debit or credit card or via BPAY.
Fees. You'll have to pay loan establishment fees no matter which loan you select. The unsecured loan has a $50 establishment fee, and the secured loan has a $150 establishment fee.
Apply with less than perfect credit history. While credit checks form a part of its decision making process, Cashfirst also takes into account your existing financial situation and ability to make repayments when considering you for a loan. This means you're able to apply for a loan even with a few black marks on your credit file.
Top up your loan. You can consider topping up your loan depending on the regularity of your payments and your existing financial situation. You can seek additional funds through a top up after six months after getting the initial loan, and you can apply online.
How to apply for a personal loan from Cashfirst
Applying for a Cashfirst personal loan is easy. To submit an online application simply click the 'Go to Site' button. To apply, you have to meet the following eligibility criteria:
You are over 18 years of age
You are an Australian resident
You earn $20,000 p.a. or more
You're not currently bankrupt or under a Part 9 Debt Agreement
Completing the application requires that you provide different kinds of information, which includes the following:
Your complete name, date of birth, marital status and number of dependants
Your residential status, residential address, email address and phone number
Your employment status, your occupation, your employer's name and your employer's phone number
Details from an identification document like your Australian driver's licence, passport or Medicare card
Your bank account details like your account number and your bank's BSB
Details about your income from all sources
Cashfirst offers two competitive personal loan products for you to consider, but before you apply, compare them with similar offerings to see if you're applying for the right loan for you.
More guides on Finder