Personal Loans For Temporary Residents
You can still get a personal loan if you're a temporary resident in Australia.
We're reader-supported and may be paid when you visit links to partner sites. We don't compare all products in the market, but we're working on it!
Whether you're planning on making your permanent residence here in Australia or you're just here to work for a few years, you still might find yourself in need of a personal loan. There are banks and lenders that will consider you for a loan even if you aren't a permanent resident. However, it's important to know what loans you're eligible for and how to find the right one for you before you submit your application.
Are temporary residents eligible for personal loans?
Yes, temporary residents are eligible for personal loans in Australia. However, it's likely you will have to meet additional criteria in order to be eligible. This may include a higher minimum income requirement. You will also need to be on a certain type of visa, according to the lender's requirements, and the term of your loan cannot exceed the time left on your visa.
Personal loans temporary residents may be able to apply for
There are a number of banks and lenders in Australia who consider applications for personal loans from people that have a temporary resident visa.
Compare temporary resident personal loan options
Personal loan eligibility criteria for temporary residents in Australia
So you can have all the tools at your disposal, these are the eligibility requirements for most Australian brands that offer personal loans to temporary residents. Keep in mind lenders will still consider applications on a case-by-case basis.
Lender
Eligibility requirements
Visa requirements
Review personal loans
NAB

At least 18 years old
Reside in Australia

An acceptable temporary residency visa
Visitor visa (except a special category visa - NZ Citizen), working holiday, bridging, transit/short stay/seasonal, exchange/gap year and student visas not accepted

NAB Personal Loans
ANZ

18 years old
Earn $15,000 p.a.

Temporary subclass work visas e.g. skilled and business visas accepted
Working holiday visas not accepted

ANZ Personal Loans
Commonwealth Bank

18 years old
Earn $14,000 p.a.
Reside in Australia

457 working visas are accepted

CommBank Personal Loans
Fair Go Finance

Earn $500 per week
Can be from a combination of wage/eligible Centrelink payments

Be a permanent resident or on a working or sponsorship visa

Fair Go Finance Personal Loans
Westpac

18 years old
Be an Australian permanent resident or have an approved visa
Have confirmed employment

Hold one of the following accepted visas

Westpac Personal Loans
How does a personal loan for a temporary resident work?
Personal loans for temporary residents work in the exact same way as a personal loan for a permanent resident. The only thing that will be different is the eligibility criteria. For a temporary resident, such as an individual on a work visa, extra criteria need to be met in order to qualify.
Most lenders will need the details of your visa before you are approved to ensure that the terms of the personal loan do not exceed the amount of time left on your visa. You may also need to meet higher minimum income criteria or show extra credentials. One advantage of applying for a loan in Australia is that your overseas credit history is not a factor.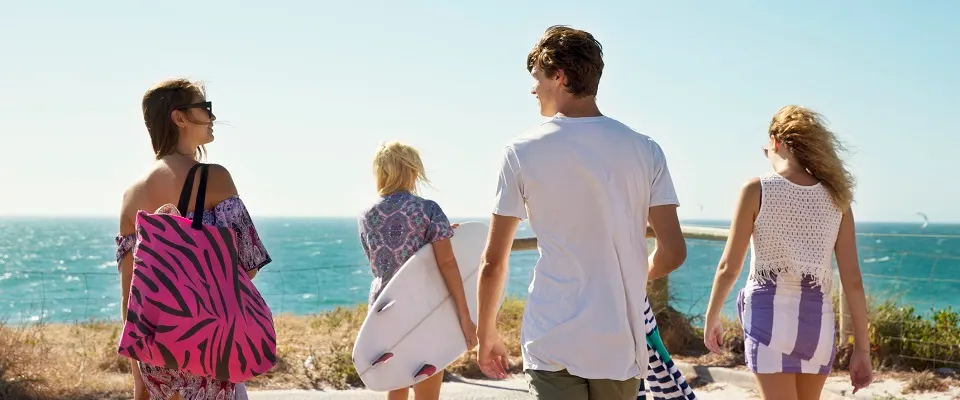 How to compare your personal loan options?
When comparing your options, be sure that you consider the following points:
Interest rates. Interest rates can vary greatly between lenders. Make sure that you study this carefully and understand how much your monthly repayments will be as well as how much over the loan amount you will be paying in interest. Using a personal loan calculator can help you determine these numbers.
Fees. Compare the fees between various lenders. Some may charge for processing the application while others could have a monthly charge.
Eligibility requirements. Not all temporary visas are widely accepted. While a Temporary Work (skilled) Visa or Subclass 457 is considered by most banks, other types of visas may not be. Some banks will also require that you have a certain amount of time left on the visa. Investigate this thoroughly before filling out an application.
Secured. In some instances, you can qualify for a secured personal loan. This is where an item of worth, such as a car, is used to guarantee the loan.
What are the benefits and drawbacks to consider?
Overseas credit history is not a factor. Any bad credit you hold overseas is not a determining factor when applying for a personal loan in Australia.
Competitive rates. You can find competitive rates if you compare your options before applying.
Flexibility. You can choose to pay the loan off over a term of between one and seven years, depending on what works best and when your visa ends.
Higher rates. In comparison to a home loan or refinance, the rates for a personal loan are generally higher.
Less choice. As not all personal loans are available to temporary residents, you have less to choose from.
Documents that are required. As a temporary resident, you may have to show more documentation than a permanent Australian resident or citizen. A copy of your passport and visa will be required, along with details of your work history in Australia.
What should you avoid with a temporary resident personal loan?
Applying for more than you need
Only apply for the amount of money you need to make your purchase or fund a trip. You want to make sure that you are not paying interest for something you could have paid for out of pocket.
Making too many applications
Compare your options first and only apply with one that you find meets your individual needs and offers you the best rates. If you apply for too many in a short space of time, your credit history can be negatively impacted.
How can you make sure you're approved?
There's no way to make sure you're approved for a personal loan, but a way to give yourself the best chance is to ensure you meet all of the minimum eligibility criteria.
Minimum criteria for personal loans usually stipulates:
Age
You'll need to be over the age of 18.
Visa
Check if any specific Visa types are excluded from the lender's criteria, or if any other criteria are mentioned.
Employment
You will generally need to be in permanent employment earning an income of $50,000 p.a.
Financials
You will need an Australian bank account that is in good standing.
The right loan will depend on your needs and situation, so starting a comparison using the table above can help you narrow down your choices.
You can click through to the review pages from the table above and once you've found a loan you're eligible for and that you want to apply for, click "Go to Site" to submit your application.
More guides on Finder