The documents you need to apply for a personal loan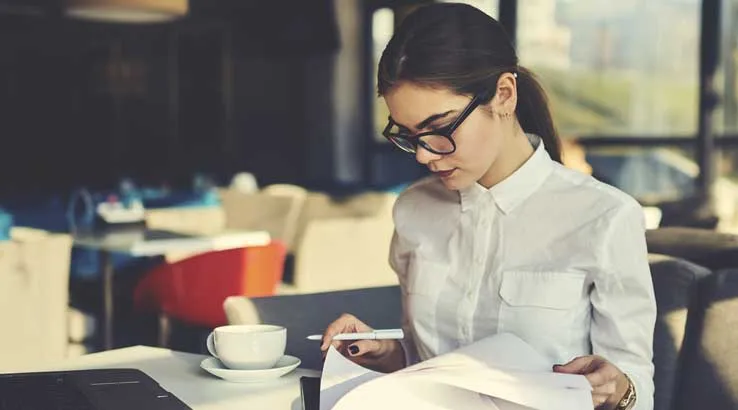 Find out what lenders need to approve your personal loan application.
Whether you're ready to submit your personal loan application or you're still in the researching stage, it helps to know what you need to apply. This guide will bring you one step closer to being approved for your personal loan.
The documents needed to verify your identity
Lenders usually require at least two forms of identification. These can be any of the following:
Driver's licence
Passport
Proof of age card
You may also need supplementary documentation in the form of:
Your birth certificate
Your citizenship certificate
A pension card or health care card
Utility bills
Your overseas driver's licence
How lenders can verify your income
When you fill out the application form, lenders will need the following information and details to verify your income:
Your annual after-tax salary
Your last three payslips
Some lenders may require your bank statements
If you are self-employed, tax returns from the last two years
What other financial information will be required?
Lenders will also require information regarding your assets, debts and liabilities. Here are some of the other details to have on hand:
Credit card and loan statements from your current loan accounts
Income statements from any of your income-producing assets
An estimation of your current expenses
A current rent or mortgage statement
How do lenders verify your employment?
When you apply, you will give the lender the name of your employer, how long you've worked there and your employer's contact information. If needed, the lender can get in touch with your employer to verify the employment-related information you've provided.
Do you need to provide extra documents if you're buying a car?
In short, yes. A secured personal loan requires extra documentation so the lender can verify certain details about the asset. These details will need to be confirmed with the lender before you apply, and especially before you purchase the asset. Expect to provide any of the following documents:
Car insurance policy
Dealer tax invoice (if purchasing from a dealership)
Car registration number
Vehicle ID (VIN) number or chassis number
Engine number
How much you paid for the car
The contact information of the seller (dealership or private seller)
Tips for speeding up your application process
Check the full list of required documents before you start your online application. When you click through to the lender's site it will usually be listed before you begin, giving you a chance to get everything organised.
Download a PDF of the lender's application form before completing the online form so you can see all the details you have to provide before actually starting the online form.
Take advantage of the 'save and complete later' function offered on most online application forms if you don't have everything on hand. You will be given login details to come back later.
By knowing what to expect from the process, sending your loan application can be quick and stress-free.
Picture: Shutterstock