How to apply for a personal loan
If you're looking to apply for a personal loan, it pays to get it right.
We're reader-supported and may be paid when you visit links to partner sites. We don't compare all products in the market, but we're working on it!
When it comes to personal loans, finding the right product is only half the battle. Every time you apply for a personal loan, it is recorded on your credit file and multiple applications can make you look irresponsible to lenders. It's therefore important to understand the application process and what you will need to do to give yourself the best chance of getting approved.
There are a few different types of personal loans available. Each loan has specific eligibility requirements and documents that you will need to submit as part of your application.
Use our guide to find out how to apply for a personal loan today.
Types of personal loans
Most personal loans can cover a large range of purposes, from buying a car, consolidating debt or paying for a holiday. Below is an overview of popular personal loans available today and what they can be used for:
Secured personal loan. This type of loan is usually used to finance a car or other large asset, such as a boat or caravan. It involves you putting up an asset as security in case you default on your loan, in which case the lender can seize ownership of the asset. The benefit of a secured loan is it will generally come with a lower interest rate, as it is less risky for the lender.
Unsecured personal loan. An unsecured personal loan is where a bank or lender agrees to loan you money without the need of a guarantee. The loan amount can be used to finance any type of purchase, pay for a holiday or even to consolidate existing debts.
Car loan. As the name suggests, this type of loan is specifically designed to finance a car purchase. These loans are a form of secured loan where the car is usually used as security against the loan. Car loans are sometimes restricted to new cars as that ensures the security is a valuable asset, but some loans may also allow you to use a used car.
Payday loan. These loans are for small amounts, usually between $100 and $2,000, that are designed to cover you until your next pay day. The repayments are usually lined up with your pay schedule. You will generally need to repay the entire loan over a short period, normally between 16 and 60 days.
Personal loan application process
Choose what kind of loan you want – secured, unsecured, payday, etc.
Compare your loan options to make sure you get the best personal loan deal.
Click "Go to Site" when you find a product on finder.com.au that you'd like to apply for.
Fill out the lender's online application form and submit it (see below for the documents you'll need).
The turnaround time for personal loans will differ between lenders. Some loans will be approved within 60 seconds, while some may take a few days or weeks.
The lender will get in touch with you and tell you whether you have been approved and how much they are willing to lend you.
Documents you need to apply
Different personal loans will require different documents to apply. Generally, these are the kind of documents you will need to provide:
Personal details. You will need to provide your name, contact information and proof of your identity using a driver's licence or passport.
Employment information. This includes where you work, your income and the name and contact information of your employer.
Details of your assets. You will need to list any properties or vehicles you own as well as any savings.
Details of your liabilities. Liabilities refer to any open credit accounts, active credit and store cards and any debts you have owing on your mortgage or other loans.
Personal loan eligibility criteria
The eligibility criteria for a specific personal loan is set by the individual lender. Some will have stricter criteria than others, but you will generally need to be at least 18 years old and earning a regular income to be eligible for a personal loan.
Here are some more specific requirements that you might find with the different types of personal loans:
Secured personal loans and car loans
You will need to be over the age 18, earning a stable income and generally have a good credit rating (especially if you are applying with the big banks) to be eligible. You will also need to be a permanent Australian resident or citizen. Some banks accept the pension or Centrelink payments as income for secured personal loans, such as Commonwealth Bank and Westpac. There may also be a minimum income you need to earn before you can be approved.
There may also be eligibility requirements for the vehicle or other asset you are using as security. With a car loan, the car generally needs to be new, although some lenders will finance a used car that is less than five years old, or meets any other eligibility criteria. If you are using a different asset, such as a house or boat, then the lender will likely have eligibility requirements for that as well. Some lenders may also accept things like jewellery as security, so shop around and see what's available.
More information on Secured Car Loans
---
Unsecured personal loans
As this type of loan is generally more risky to the lender than a secured loan, the eligibility criteria will generally also be stricter. As with secured loans, you will need to be over the age of 18 and be a permanent Australian resident or citizen. You will likely need to have a good credit rating and not have too many open credit accounts, as this may be seen as potential debt by a lender. There will usually be some sort of income requirement as well and your personal finances may affect the loan amount you're offered.
More information on Unsecured Loans
---
Payday loans
Payday lenders generally offer fast approval and are more flexible with their eligibility criteria. Most often you will just need to be receiving a regular income into your bank account, be over the age of 18 and be a permanent Australian resident. While the lender may check your credit file, it will focus more on your ability to pay back the loan amount rather than any defaults or listings.
More information on Payday and Short Term Loans
OurMoneyMarket Personal Loan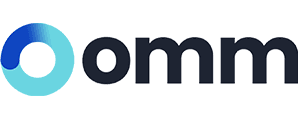 OurMoneyMarket Personal Loan
Personalised fixed rate
Flexible payment options
Fast online application

100% confidential application
OurMoneyMarket Personal Loan
⭐ Finder Exclusive: Apply before April 30th to secure a discounted rate of 5.35% p.a. (comparison rate: 6.31% p.a.) for the first 12 months.
Apply personalised loan from $2,001 to $75,000 that varies based on your credit history and financial situation.
Interest rate from: 5.35% p.a.
Comparison rate: 6.31% p.a.
Interest rate type: Fixed
Application fee: 1.5–6% of your total loan amount
Minimum loan amount: $2,001
Maximum loan amount: $75,000
Compare personal loans
How to find the right personal loan for you
When you're considering your personal loan options you need to consider your own personal needs and situation. As already mentioned, each time you apply for a loan the application will appear on your credit file. This means it's very important to choose the right loan to save you from having to make multiple loan applications. These are some questions to ask yourself to help you find the right type of loan:
What are you taking the loan out for? The purpose of your loan should help you narrow down your options. Some loans, such as car loan, are designed with a very specific purpose in mind, while others are more open.
How much do you need to borrow? Depending on the amount you need to borrow, you may find your options more restricted. Check the individual loan products and take a look at what the minimum and maximum loan amounts are.
What repayments can you afford? When comparing your options you should ensure that you will be able to make your repayments. Take a look at the repayment options offered by the loan and check if the rate is fixed or variable. Then you can look at the rate and the amount you're looking to borrow and see if the repayments will be manageable on your budget. You should also look at the comparison rate, as this factors in any fees or charges to show you the true cost of the loan.
Do you have good credit history? Your credit history will also affect what loan product you will be able to apply for. If you have negative marks on your credit file a lender may be unwilling to approve a personal loan for you unless it is secured. If you have had defaults or a few negative listings on your file then you might want to consider a payday loan, as some payday lenders approve those with bad credit.
What to do once you've applied
After you apply you might be eager to find out if you've been approved and if you have, how much you are able to borrow. Depending on the loan you apply for, the turnaround time will be different. For the more traditional loans, such as secured personal loans, the lender may take a few days or even up to a few weeks to approve your loan.
For a payday loan or smaller size loans the turnaround time may be quicker. Some payday lenders offer approval within 60 seconds, while other banks and lenders may offer small loans of less than $2,000 within a quicker time frame. Before you apply you may be able to ask the lender what the typical turnaround time is, just to get an idea.
When applying for personal loans it's important to be aware of the process to ensure that you apply correctly. All your applications will show up on your credit file and may affect your credit reputation, so you should compare your options and do your research to make sure you're applying for the right loan. A loan is a serious undertaking and should be considered as such when you apply.
More guides on Finder