Personal finance tips
Make your money work for you with these top 10 personal finance tips.
We're reader-supported and may be paid when you visit links to partner sites. We don't compare all products in the market, but we're working on it!
Money matters have a huge impact on almost all areas of our life. But when you have regular income and expenses, it's very easy to fall into habits that don't make the most of your cash.
That's where personal finance tips come in. By looking at your finances and taking control of them, you can achieve anything from taking more holidays to buying a house or saving for retirement.
So where do you start? This guide looks at 10 key personal finance tips that will set you up for better money management at any stage of life.
1. Create a basic budget
A budget helps you see what money you have coming in and going out of your accounts so that you can develop a better understanding of how you spend and save your money. You can set up a basic budget by looking at the following factors:
Your income. This includes your work salary and any assets you have that bring in money, such as shares, investment properties or even interest from savings accounts.
Your regular essential expenses. These costs fall into a range of categories, including home, living, transport, loans, insurance and superannuation or retirement contributions.
Your non-essential or luxury expenses. These costs are things you could probably do without if you really had to. Think $1,000 shoes, extravagant dinners or cleaning services.
Once you're aware of these factors – and how much of your income goes towards your different expenses – you can make adjustments to suit specific goals. If drawing up your own budget seems overwhelming (and it often is at first), you can simply enter your details into our Budget Planner and get all the information you need in a few minutes.
2. Pay down credit card debt
The average Australian carries a balance of $4,385 on their credit card or cards, according to data from the Australian Securities & Investments Commission (ASIC). As well as being another monthly expense, this balance means we're paying hundreds of dollars on interest charges every year.
For example, if you only paid the minimum required each month for this balance and had a card that charged interest at 17% p.a., it would cost you around $702 a year in interest charges. It would also take you 23 years and 4 months to pay off the debt, with interest charges of $5,406 (to the nearest dollar).
But if you made a higher payment of $400 a month on this card, it would take just 12 months to pay it off and cost $414 in interest charges. That's a saving of $4,992.
So even if $400 a month seems like a lot (and for most of us it is), paying down your credit card balance should be a priority. Tighten up your budget and look at balance transfer credit cards that offer a low introductory rate of interest to help you save money on charges and pay off the debt as quickly as possible. After that, you'll have more money to use on things you actually want to pay for.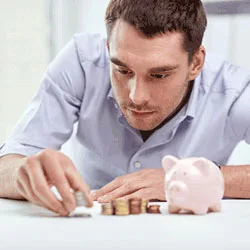 3. Set up a savings plan
Regular savings are an essential part of personal finance management. Savings are important not only for planned events such as holidays or buying a home, but also to help cover the cost of unplanned expenses that come up throughout our lives. Start by opening a savings account that offers a high ongoing interest rate, then consider one of the following transfer options:
Set up regular, automatic transfers from your everyday bank account.
Manually transfer the money to your savings account when you get paid.
Ask your employer if they can transfer a percentage of your salary to your savings account. Note that only some employers will offer payment to multiple accounts, so you may have to check with your payroll department about this option.
Aim to set aside around 10% of your salary and you'll put in thousands of dollars in savings each year. For example, if you earn $50,000 after tax and you put $420 into savings each month, you would have $5,040 saved by the end of the year – plus interest on the balance. That gives you more money for things beyond the everyday, whenever you need it.
4. Consolidate your accounts
If you have multiple credit cards, savings accounts or even more than one transaction account, you could be losing out on extra cash. Credit cards and transaction accounts may have monthly or annual fees that quickly add up when you have a few to your name. Meanwhile, savings accounts earn interest based on the balance, so splitting your money between accounts leads to lower interest payments.
You can consolidate credit cards using a balance transfer credit card, or by paying them off and cancelling the accounts you don't want to use anymore. If you have direct debit transactions from a credit card or everyday bank account, you can usually fill out a form to have them transferred to your chosen account (making it easier to close the account you don't want).
There's also one simple form for consolidating your superannuation, and for savings accounts it's just a matter of transferring the balance to your chosen account then closing the old one. As well as saving you money, consolidating your accounts will make it much easier to keep track of your personal finances.
5. Cut costs by comparing products and services
While it's easy to stick to what you know, comparing different products and services can save you hundreds of dollars every year. For example, let's say you currently have a platinum rewards credit card with an annual fee of $199. You could easily find a range of credit cards with similar benefits and a more affordable interest rate.
Platinum card annual fees start from around $95, and there are even some competitive reward credit cards that charge no annual fee for life. Switch to one of those and you'll have an extra $199 to play with every year.
The same goes for other everyday products and services, from home loans to insurance, utilities and even shopping. Taking a bit of time to compare these options will help you get value for money on the things you want and need in your life.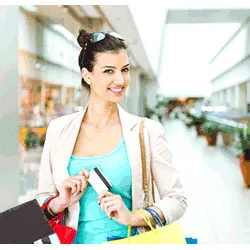 6. Shop strategically
The timing of your purchases can have a big impact on how much you actually spend. For example, if you're shopping for a big-ticket item such as a fridge or washing machine, waiting for End of Financial Year (EOFY) sales or going to a good factory seconds store could save you hundreds of dollars.
How you pay for your shopping also makes a difference. Booking airfares with a frequent flyer credit card, for instance, will boost the amount of points you get from the transaction. Similarly, if you pay for a trip with a credit card that has complimentary travel insurance, you could save hundreds of dollars on something you'd normally pay for.
7. Choose one main rewards program
From airlines to supermarkets and credit card providers, there are loyalty programs everywhere. While you can get a wide range of benefits from the rewards on offer, there's also a risk of spreading yourself too thin if you become a member of several programs.
Put simply: the more rewards points or benefits you can get from one program, the greater the value it will provide you with. For example, if you spend $1,000 on airfares across two frequent flyer programs that offered 1 point per $1, you might earn 500 points for each program. But if you spent this $1,000 with one program, you'd earn 1,000 points.
By focusing your spending on one rewards program, you earn more points that you can then redeem for rewards such as flights, gift cards and merchandise. Having one main rewards program also gives you more time to find out about the ways you can boost your points balance through program partners, credit cards or special promotions.
8. Ask for a pay rise
A pay rise can make a big difference to your disposable income, savings and debts. If your employer has regular performance reviews (and most do), you can use it as an opportunity to review your income.
Consider how you've performed overall, as well as specific goals you've achieved, and use these examples to justify your request for a raise. If this process seems daunting, check out our guide to asking for a pay rise so you know what to expect and when to broach the subject with your boss.
9. Switch off electronics at home
Does it really matter if you turn off your computer at the powerpoint? Or if you leave your modem on all the time? The short answer is yes.
Government reports have shown that standby power (when your electronics are not being used but are still switched on at the powerpoint) makes up around 10% of your electricity usage. If you're paying $500 on your quarterly electricity bill, that's $50 per bill (or $200 a year) that you could save with the flick of a few switches (literally).
10. Review your security information
Quick question: how many accounts do you have with a stored credit card or debit card? From iTunes to Netflix, Google Play, PayPal, Foodora and uber, there are so many different apps and services that encourage or require you to store your account details online.
While there are security measures in place for your cards and these accounts, there is still a risk that some resourceful hacker could gain access to your details. And let's not forget about old-fashioned card theft. That's now even more appealing for criminals, because they can use tap and go to make unauthorised payments under $100 on almost any card.
The bottom line is this: your account and card security is incredibly important. While there is protection in place, and often zero liability to help you get money back from fraudulent transactions, it is always better to be safe than sorry. So take the time to regularly review what details you have stored for each account, update your passwords and keep track of the cards in your wallet or those you expect to arrive in the mail.
Whether you're planning for the future or just want more money to play with now, taking control of your personal finances will help you achieve your goals. These tips give you a great place to start, and a way to move forward through every life stage.
Back to top
You might also be interested in
More guides on Finder