Caravan Loans for Pensioners
Find the right caravan financing to get out onto the road and enjoy life during your retirement.
We're committed to our readers and editorial independence. We don't compare all products in the market and may receive compensation when we refer you to our partners, but this does not influence our opinions or reviews. Learn more about Finder.
If you're heading into retirement, or are already a pensioner looking for a loan to finance a caravan, you might be trying to navigate the different options available to you. You first have to decide between secured and unsecured loans, but then also find a lender who will consider you for a loan while you are a pensioner. Being on the pension could mean that your income is limited, and could eliminate a number of lenders in your comparison.
The guide below will take you through everything you need to know to help you find the right type of caravan loan for you.
Credit Concierge Caravan Loan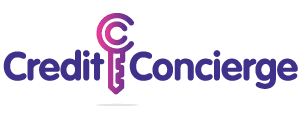 Credit Concierge Caravan Loan
Competitive fixed rate
New or used vehicles
Quick approval time

100% confidential application
Credit Concierge Caravan Loan
Get access to a loan of up to $250,000 to finance either a new or a used caravan and receive same-day approval.
Interest rate from: 4.49% p.a.
Comparison rate: 5.63% p.a.
Interest rate type: Fixed
Application fee: $295 ( $495 Establishment fee + $8 PPSR )
Minimum loan amount: $7,500
Comparison of caravan loans
How does a caravan loan work?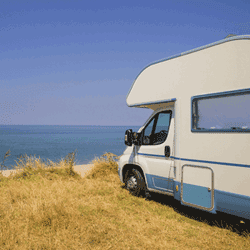 Caravan loans are similar to car loans – they are secured loans that can purchase a vehicle. Except, instead of a car you will be purchasing a caravan. When you use the caravan as security for the loan you can secure a lower interest rate. This also means there are criteria as to what kind of caravan you can purchase with the loan, for instance whether it is new or used or how old it is. If the caravan you're purchasing isn't eligible for a secured personal loan you can use an unsecured personal loan.
You will usually be able to borrow up to and including the cost of the caravan, although you may also be able to include some additional costs in there as well, such as registration, insurance, or other costs associated with the purchase of your caravan. Check the terms of the loan before you apply.
"Can I get a caravan loan if I'm retired?"
Caravan loans are available to people in various financial situations, including pensioners. However, lenders differ on their eligibility criteria. Lenders usually have minimum income requirements and consider certain forms of income, so lenders offering caravan loans to pensioners may consider the age pension or super payments as income, or even consider income from rental payments. More specific information is provided in the table at the bottom of the page.
To get your application across the line, provide as much detail and documentation on your income streams and finances as possible.
Jump ahead to read more on caravan loan eligibility criteria for pensioners >>>
How to compare caravan loans if you receive Centrelink benefits
When shopping around for any loan you should compare what is available for you in order to get the best deal for your individual situation. When doing this there are certain factors you should look at to make the most informed decision possible.
The lender. Bear in mind that lenders have different policies when it comes to assessing applications that involved pensions. Most will say that a supplementary income is needed but some may let you rely solely on your pension. Take a look at the table below to get an idea of the criteria that applies.
Fees and charges. Application or establishment fees as well as monthly account-keeping fees should be compared so you can choose the loan that won't hurt you as much financially.
Interest rates. While most caravan loans for pensioners give you the choice between fixed and variable rates, this isn't a hard and fast rule. Compare the interest rates to get the most competitive option.
Loan terms. Generally, caravan loan terms vary between one and seven years. Select a term that won't make your repayments unmanageable but that also won't have you paying excessive interest at the end of the term.
Loan amounts. This is what you'll want to look at initially since it's the whole basis of the loan. Some caravan loans might not be enough to cover the purchase of the caravan along with the additional costs such as the registration and insurance while others might be too big for what you're looking at.
What criteria do I need to consider when I'm applying?
Before submitting your application it's important to give yourself the best chance at being approved. Understanding the minimum eligibility criteria is taking the first step towards doing this. In the table below we've broken down the criteria you need to consider for each of the lenders when it comes to yourself and the caravan you want to purchase. Remember to consider all other aspects of the loan before submitting your application.
Lender
Loans you could apply for
Criteria to consider
ANZ
Unsecured Personal Loan
Minimum income $15,000 p.a.
Australian citizen, permanent resident or have a valid visa
If you're retired but have income from other sources, need proof of income
Bank of Melbourne
Unsecured Personal Loan
Age pension is not accepted as income
Caravans cannot be used as security for the loan
BankSA
Unsecured Personal Loan
Age pension is not accepted as income
Caravans cannot be used as security for the loan
Beyond Bank
Flexi Loan
Low Rate Loan
Minimum income $2,000 per month
Australian citizen or permanent resident
Age of caravan will determine the rate
Cashfirst
Secured Personal Loan
Minimum income $20,000 p.a.
Australian resident
CUA
Fixed Rate Car Loan
Earn a regular income
Australian citizen or permanent resident
Maximum age of the caravan at the end of the term is 12 years
Latitude Financial Services
Personal Loan (Secured)
Earn a regular income
Australian citizen or permanent resident
Minimum 50% of caravan/campervan for personal use
Maximum age of the caravan at the end of the term is 12 years
NAB
NAB Car Loan (Variable Rate)
Caravan is a suitable loan purpose (loan is unsecured)
Earn a regular income
Reside in Australia: Australian citizen, permanent resident, New Zealand citizen or 457 visa
Be able to afford the loan repayments
RACQ
New Car Loan
Used Car Loan
Australian citizen, permanent resident or be on an approved working visa
Be able to afford the loan repayments
Finance a new or used caravan
NRMA
Car Loan
Finance a new or used caravan – new caravans over $15,000 receive a promotional rate
Applications handled on case-by-case basis
What are the benefits and drawbacks of these loans?
Flexible loan terms. With loans ranging from as little as one or two years and up to seven years you'll have your choice of term options. You can choose to extend toward the seven-year mark and lower your repayments or you can choose the shorter term to pay off the debt sooner, also reducing the amount you pay in interest overall.
Choice of loan type. With both fixed and variable rate loans available on caravan loans you can pick the type of interest rate that suits you. If you enjoy knowing exactly what you'll be paying each pay period you can pick a fixed interest rate but if you want to take advantage of favourable market conditions, a variable rate might be a good option. Keep in mind a variable rate also reflects unfavourable market conditions.
Fees and charges. These type of loans can carry additional fees and charges like application fees or establishment fees. This will obviously cost you additional money that you may not want to put out.
Things you may have to be wary of
Borrowing too much. With purchases like these it's easy to borrow too much money in an attempt to cover all caravan-related expenses. While this may seem like a good idea at the time, you will end up with higher repayments which may hurt your overall financial situation. It may be a good idea to obtain pre-approval first, and then do the caravan shopping after.
Inflated interest rates or charges. Pensioners are considered high risk at times for various reasons. This can sometimes lead to inflated interest rates or additional fees to cover the lender's possible losses. Compare caravan loans so you can pick the loan with the fairest fees and rates.
How to apply for a caravan loan
Once you find a lender to apply with, you'll want to gather all the necessary information to apply for the loan. This information will usually be your proof of income, proper identification and financial records like bank statements or taxation documents.
At this point you'll want to use the comparison table on this page to see what available caravan loan is best for you based on the features of the loan. Once you find the one that suits you, click "Go to Site" to submit your application. From there you'll follow the prompts to apply for the loan.
More guides on Finder