Paying your bills with a credit card
Weigh up the pros and cons of using a credit card for bill payments.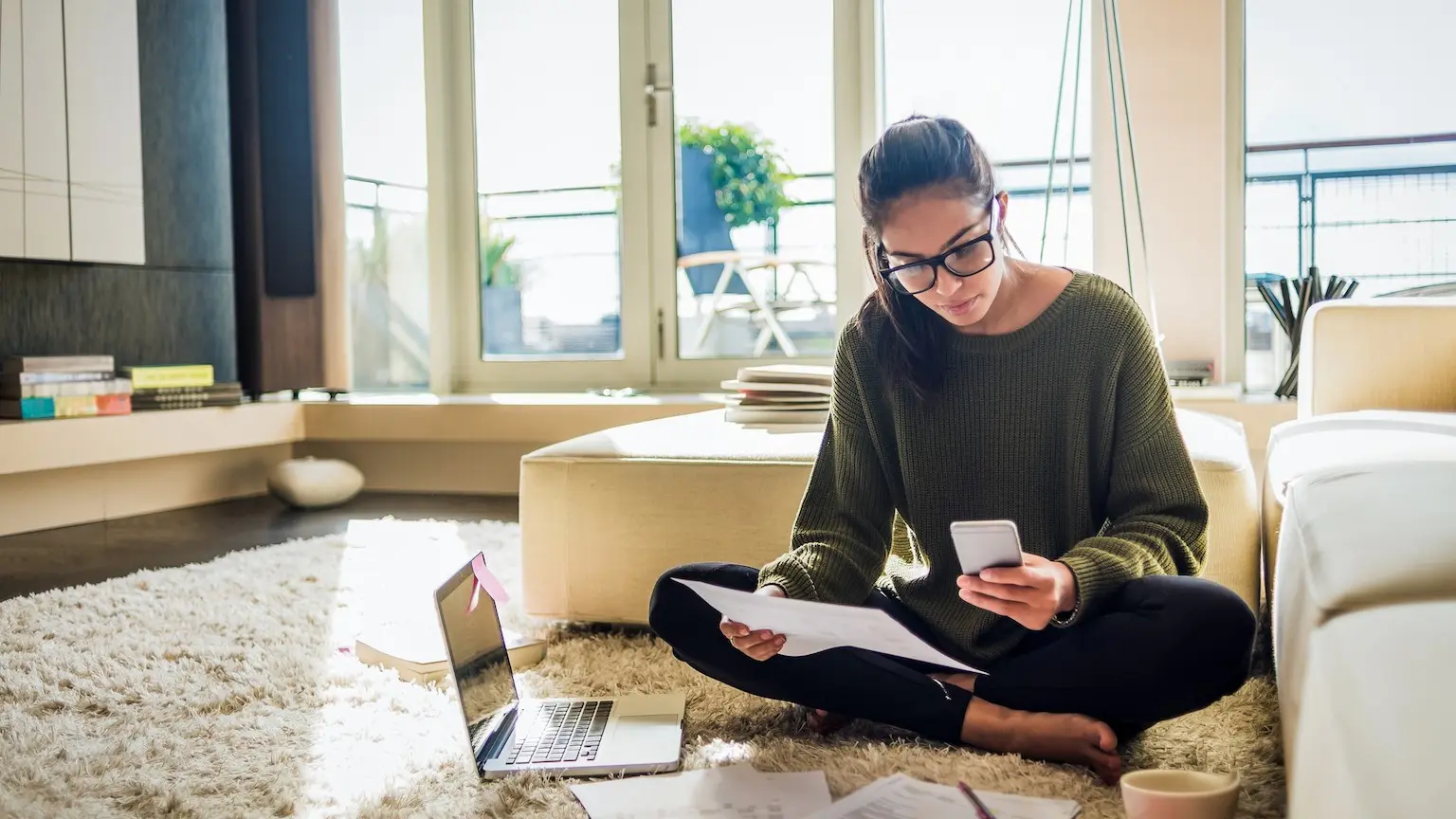 We're reader-supported and may be paid when you visit links to partner sites. We don't compare all products in the market, but we're working on it!
There are plenty of reasons to consider using your credit card for bills, including convenience, easy cash flow management, and the ability to earn points and rewards. However, it doesn't come without its costs. Here's everything you need to know before deciding whether to pay your bills on plastic.
How to pay your bills with a credit card
Firstly, there are two main ways you can use your credit card to pay bills: direct debits and one-off payments. These are outlined in detail below.
1. Direct debits
Bills that are charged regularly can usually be set up as direct debits from your credit card account. This could include your mortgage repayments, insurance premiums, home utility services, gym membership, Internet and other subscriptions for entertainment services like Netflix or Foxtel. Very often, all you need to do is call your service provider.
How do you set up a direct debit with your credit card?
The specific details will vary depending on the financial institution, but the steps generally include:
Request a direct debit payment option through your service provider.
Provide your chosen credit card account details (i.e. credit card number, expiry date and three-digit card verification code).
Confirm the details and authorise the direct debit agreement.
What are the key factors to consider when using a direct debit to pay bills?
Direct debit fees. Some service providers may charge a fee for direct debits from a credit card. This could be 1-3% of the total transaction cost, although this charge is becoming less common. Most service providers prefer that you set up a direct debit payment with them, and as such have made this a fee-free mode of payment alternative to BPAY, cheques or mail orders, etc.
Declined payment/dishonour fees. If a payment is declined due to your card being over its credit limit, for instance, you could be charged dishonour fees twice – once by the service provider and once by your credit card provider.
Overdraft fees. In some cases, the card provider might choose to honour the direct debit even when your account is over its credit limit. They will then charge you an overdraft fee and default interest.
Interest charges. As with any transaction, the direct debit will be subject to interest fees if you carry a balance or if there is no interest-free period on your card. This is something you should always be conscious of when managing your credit card repayments.
Cancelled subscriptions. If you cancel a direct debit subscription, you'll have to make sure no more charges come off your card. If you wish to stop the direct debit payments, you'll have to contact both your bank and service provider to ensure there is no misunderstanding and you don't get charged any dishonour fees.
2. One-off payments
Another common option is to use your credit card for one-off bill payments. This allows you to pay as you go, and can be convenient for charges that vary in amounts or are less regular. For example, you might choose to use your credit card to make a one-off payment on your tax bill, or for paying off your car repairs. Usually you can make one-off bill payments in the same way you'd make a regular credit card payment:
| In person | Online |
| --- | --- |
| Swipe, insert or tap your card and follow the prompts to complete the transaction. | Choose "Card" as your payment option and enter your details. |
What are the key factors to consider when using one-off credit card payments to pay bills?
Card acceptance. Not all billers accept credit card payments, and some may limit the type of cards that they accept. As a result, some payment options may not be available with a credit card, such as BPAY or POLi. This depends on your card, as well as how the payment service is set up.
Cash advance transactions. Some bill payments may be treated as cash advances based on how they are processed. For example, if your BPAY biller isn't setup to accept credit card payments but you pay with your credit card anyway, your card provider will process the payment as a cash advance and accordingly charge you the cash advance interest rate (and a cash advance fee). You won't earn points when this happens either. When in doubt, you should always clarify with your biller if they accept credit card payments.
Credit card surcharges. Service providers may charge a small percentage fee of your bill for paying with credit card or BPAY, so this is something you should pay attention to as well.
Interest charges. If your biller accepts credit card payments, the transaction will usually be treated as a purchase on your card. This means you can enjoy interest-free days as per all purchase transactions. However, as explained above, the transaction could sometimes be processed as a cash advance instead, which would immediately attract interest fees.
Earning rewards for paying your bills with a credit card
When it comes to the perks of paying your bills with a credit card, we find that it's usually more about the rewards points than anything else. It is important to understand that many rewards credit cards restrict points for specific types of bill payments, including:
ATO payments
Utility payments
BPAY payments (especially when processed as cash advances)
The terms and conditions vary significantly between credit cards, so refer to your credit card's Product Disclosure Statement or contact your issuer before making a payment to earn rewards. Most of the time, the relevant clause pertains to "eligible transactions", where they state whether or not such a transaction is eligible for earning rewards points. Note that this is not usually the case for other types of bills, such as subscriptions to the gym.
What are the credit cards that earn points for ATO and utility payments?
On the bright side, a selection of American Express credit cards do let you earn points on such payments, specifying the number of points for these types of payments to be earned at a lower rate than purchases. Some options include:
Check the individual card reviews to see how many points you can earn on ATO transactions.
While direct debits can be a cost-effective and convenient way to schedule and manage cash flow, be sure to check for hidden and potential fees that may bite you later on. Using your credit card to pay for regular expenses can also be an efficient way to maximise rewards earnings. To make sure it's the right option for you, you should do your research and weigh up the costs and benefits before deciding if this is your best option.
Images: Shutterstock
Back to top
More guides on Finder