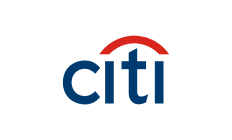 Citibank Term Deposit $10,000
Term Deposit Offer
Suited to customers with deposits between $10,000 and $249,999.
This term deposit is for new Citibank customers only
Minimum investment: $10,000
Monthly fees: $0
Find a tax agent
Use the help of an expert to manage your taxes and make the most of your tax return this year. Compare tax agents in Australia below.

*This is the minimum fee charged for income item tax returns. The price listed on this table is subject to terms and conditions. To find out more or to receive an accurate quote for your tax return, please visit the agent's website to submit an enquiry.

The products compared on this page are chosen from a range of offers available to us and are not representative of all the products available in the market. There is no perfect order or perfect ranking system for the products we list on our Site, so we provide you with the functionality to self-select, re-order and compare products. The initial display order is influenced by a range of factors including conversion rates, product costs and commercial arrangements, so please don't interpret the listing order as an endorsement or recommendation from us. We're happy to provide you with the tools you need to make better decisions, but we'd like you to make your own decisions and compare and assess products based on your own preferences, circumstances and needs.
You may also be interested in
Related Posts