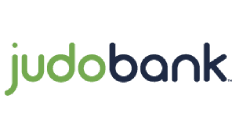 Judo Bank Term Deposit
Term Deposit Offer
Earn a 0.10% p.a. loyalty bonus when you roll over your term.
The Judo Bank Term Deposit term lengths range from three months to five years. Minimum opening deposit is $1,000. No account-keeping or set-up fees to pay.
Minimum investment: $1,000
Monthly fees: $0
Term deposits you can compare today
Is term deposit interest taxable?
As an Australian resident, you must pay tax on all the income you receive each year, including interest income earned from savings accounts and term deposits. So if you've been paid interest on a term deposit in the past financial year, you'll need to declare that amount on your next tax return.
Here's how much tax you'll pay on term deposit interest
The interest you earn on your term deposit will be added to your total taxable incomes, and taxed at the same marginal tax rate that applies to the rest of your income. The table below shows the ATO's marginal tax rates for the current financial year.
Resident tax rates 2019–20
| Taxable income | Tax on this income |
| --- | --- |
| 0 – $18,200 | Nil |
| $18,201 – $37,000 | 19c for each $1 over $18,200 |
| $37,001 – $90,000 | $3,572 plus 32.5c for each $1 over $37,000 |
| $90,001 – $180,000 | $20,797 plus 37c for each $1 over $90,000 |
| $180,001 and over | $54,097 plus 45c for each $1 over $180,000 |
Foreign resident tax rates 2019–20
| Taxable income | Tax on this income |
| --- | --- |
| 0 – $90,000 | 32.5c for each $1 |
| $90,001 – $180,000 | $29,250 plus 37c for each $1 over $90,000 |
| $180,001 and over | $62,550 plus 45c for each $1 over $180,000 |
You need to declare term deposit interest in the financial year you receive the interest payments.
If your term deposit has a term of less than one year, you will need to declare any interest payment you receive in your tax return for that year. However, if you have invested your money for a period of longer than 12 months, when you declare your interest income depends on when the interest is paid on your account.
If interest is paid at maturity, you will need to declare that interest on your tax return for the year in which your investment matures. However, if interest is credited to you throughout the term, for example if you receive monthly or half-yearly interest payments, you will need to declare any interest earned for the financial year in which it was credited to your account.
What if I decide to roll over my interest earnings into a new term deposit?
When a term deposit matures, many people choose to automatically roll over their initial deposit and any interest earned into a new term deposit account. However, if you choose this option and re-invest your interest rather than accessing it, you will still need to declare the interest on your tax return.
If it's a joint term deposit the interest payments are split equally.
If your term deposit is a joint account, for example if you share ownership with your partner, the ATO assumes that each person has equal ownership of the funds in the account. The interest paid each financial year is therefore equally split between each account holder – 50% each if there are two account holders and 25% each if there are four account holders.
However, if the beneficial ownership of the account is not split into equal shares, you'll need to provide documentation to the ATO to prove the amount of your share.
Providing your Tax File Number (TFN) to your bank will help at tax time.
When you're filling out the paperwork to apply for a term deposit, one of the questions you'll be asked is whether you would like to provide your TFN. While it's not compulsory for you to supply your TFN to your bank, doing so is worth your while and will help you out at tax time.
If you don't give your TFN to your bank, the bank is required to deduct withholding tax from the interest you earn and send it straight to the ATO. The bank will make the deduction at the highest marginal tax rate of 45%, plus the Medicare Levy of 1.5%, which may be a lot higher than your correct tax rate.
Withholding tax applies to accounts that earn $120 of interest or more per year. This figure rises to $420 for children's accounts, so keep this in mind when deciding whether or not to provide your TFN to your bank.
Tax tips for term deposits
Want to minimise the tax you have to pay on term deposit interest? Keep the following tips in mind:
Plan your interest payments. Consider your likely tax liability for the financial year ahead. If you're planning on having a term deposit mature in that year, will the interest payments you receive move you into a higher tax bracket? By structuring your term deposit interest payments carefully, you can reduce the risk of being stuck with a hefty tax bill in any given year.
Structure your term deposits. If you earn more income than your partner and you're likely to face a sizable tax bill, you might want to consider structuring new term deposits so that they're held in your partner's name or perhaps owned jointly.
With careful planning and an eye to the future, you can make sure you always meet your obligations to the ATO, and hopefully ensure that you're never stuck with a tax bill you can't afford.
Find a tax agent
Use the help of an expert to manage your taxes and make the most of your tax return this year. Compare tax agents in Australia below.

*This is the minimum fee charged for income item tax returns. The price listed on this table is subject to terms and conditions. To find out more or to receive an accurate quote for your tax return, please visit the agent's website to submit an enquiry.

The products compared on this page are chosen from a range of offers available to us and are not representative of all the products available in the market. There is no perfect order or perfect ranking system for the products we list on our Site, so we provide you with the functionality to self-select, re-order and compare products. The initial display order is influenced by a range of factors including conversion rates, product costs and commercial arrangements, so please don't interpret the listing order as an endorsement or recommendation from us. We're happy to provide you with the tools you need to make better decisions, but we'd like you to make your own decisions and compare and assess products based on your own preferences, circumstances and needs.
You may also be interested in
Related Posts