Spotme Loans
SpotMe are a short term payday lender offering loans of up to $1,000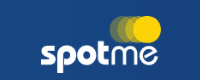 We're reader-supported and may be paid when you visit links to partner sites. We don't compare all products in the market, but we're working on it!
SpotMe lets customers apply online 24/7 for short term cash loans. Customers can apply for a SpotMe loan online from $250 to $1,000 on terms of 16 days to 3 months.
SpotMe is a short term lender. Its loans should only be used in cases of financial emergency such as a car breakdown or an unexpected bill and not as a long term financial solution.
Are you struggling financially?
If you're struggling financially and would like to speak to someone for free financial advice, information and assistance you can call the Financial Counsellors hotline on 1800 007 007 (open from 9:30am to 4pm, Monday to Friday). If you are suffering financial problems related to the coronavirus pandemic you may be eligible for additional support. Find out more here: https://www.finder.com.au/coronavirus-financial-help

⚠️ Warning about Borrowing

Do you really need a loan today?*
It can be expensive to borrow small amounts of money and borrowing may not solve your money problems.
Check your options before you borrow:
For information about other options for managing bills and debts, ring 1800 007 007 from anywhere in Australia to talk to a free and independent financial counsellor
Talk to your electricity, gas, phone or water provider to see if you can work out a payment plan
If you are on government benefits, ask if you can receive an advance from Centrelink: Phone: 13 17 94
The Government's MoneySmart website shows you how small amount loans work and suggests other options that may help you.
* This statement is an Australian Government requirement under the National Consumer Credit Protection Act 2009.
Compare Other Payday Loans
Whilst we don't compare Spotme loan directly, here are some other loans that are similar.
So how does a SpotMe loan work?
Before submitting an application, all prospective applicants enter how much they're looking to borrow and when they get paid into a loan calculator, their repayments will be set out for them. This allows borrowers to determine whether the loan they're looking for will be affordable within their current budget and circumstances. If the repayments are deemed affordable, customers can fill out a registration form and then submit an online application.
Once someone is approved, they can receive their loan the same day or the next business day at the latest. Repayments are made via direct debit from the borrower's bank account. Loan customers will receive an SMS reminder before each repayments is due.
Features offered by SpotMe
SpotMe offer a range of features with their short term loans:
SpotMe prepaid card. SpotMe members receive a prepaid card that lets them access approved loans.
Loan term. SpotMe have loan terms from 16 days to 3 months. The loan term offered to customers will depend on their preference and/or circumstances, but prospective applicants should note that a longer term loan will cost more over the life of the loan. A shorter term loan, however, will have higher repayments that may affect a person's budget.
Turnaround time. Customers can apply online in minutes and if they're approved, their loan will be transferred to their account within 60 minutes during normal hours. Applicants who bank with CommBank can receive their loan within minutes of approval.
Early repayment. Loan customers can repay their loan early without penalty. They just need to get in contact with SpotMe at least 24 hrs before their next scheduled payment date.
Account management. When someone registers online and becomes a SpotMe member, they can manage their loan online using the dashboard.
What are the risks of payday loans?
Unaffordable repayments. Payday loans are an expensive way to borrow money and should only be used as a last resort. Check the size of each repayment and ensure you will be able to pay it on time. Unaffordable repayments can lead to late fees that will only make things worse.
High rates and fees. Rates and fees on payday loans are high but there are rules in place so be sure to check your lender is not charging you more than ASIC allows. Also, look at what you would be charged if you are late on a payment or if you default on the loan altogether.
Unreputable lenders. All Australian lenders should be accredited by ASIC. Check for a credit licence on the ASIC Register and ensure that the lender is easily contactable.
Impact on credit score. Every loan application shows up on credit reports. While lenders might not consider credit history, applying for lots of loans within a short period can have a negative impact on your credit score in the future.
Fees and charges
Fees. Payday lenders are restricted as to how much they can charge in fees, so like most lenders, SpotMe charge a 20% of principal amount establishment fee + 4% monthly fee.
Default and late payment fees. Additional fees for defaults and late payments usually apply to payday loans. These fees will be set out in the loan contract prior to agreeing to the terms of the loan, so prospective applicants should look out for them. There is no ASIC cap to these fees.
SpotMe loan eligibility
To be eligible for a SpotMe loan, applicants need to meet the following criteria:
Income. To receive regular income paid into their bank account.
Age. To be over the age of 18.
Employment. To be employed in a full-time or part-time role that is ongoing. Applicants can be self-employed.
Credit history. SpotMe will conduct a check on each applicant's credit history, but customers can apply if they have bad credit.
Residency. Need to be an Australian citizen or permanent resident.
Phone. A fixed line or mobile phone needs to be held in the applicant's name.
Benefits. Centrelink payments cannot make up the majority of someone's income.
How to apply
Prospective applicants who are eligible for a SpotMe loan can click 'Go to Site' to get the application process started.
Registering. The first step is registering personal details with SpotMe, after which each applicant will be sent a link to their email account. Customers can follow the link to be directed to their member's account dashboard.
Loan and bank details. On the dashboard, customers can select how much they want to borrow. They'll then need to provide read-only access to the last 90 days of their bank statements through the secure Credit Sense platform. They can also do this manually but this may delay the process by one to two days.
Offer to borrow. Successful applicants should review their loan details and make an offer to borrow by electronically signing their credit contract.
Approval. If someone is approved, SpotMe will transfer their loan amount on the same day or the next business day at the latest. Returning customers can receive their loan through their SpotMe prepaid card.
Borrowers looking to take out a short term loan should make sure to compare SpotMe's loans with similar offers to ensure they're selecting the best product for their needs. People who are facing financial hardship can also explore alternatives to payday loans.
More guides on Finder