GetPaidToday Payday Loan
If you're looking for a small short term loan, then you may want to get help from GetPaidToday.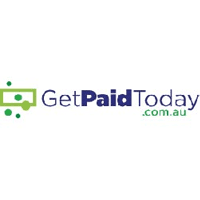 Who is GetPaidToday?
GetPaidToday is a loan broking company which connects a large network of lenders with prospective borrowers who are looking for payday loans. As a loan broker they provide customer service and expertise in the field of payday loans and work towards finding loans that suit their clients' needs.
Comparison of Payday Loans
Whilst we don't directly compare GetPaidToday Payday Loan, compare other short term loans here
GetPaidToday is a trading name for Pingtree PTY LTD who are a UK-based company specialising in financial services. Pingtree have established a large network of payday loan providers in Australia, including My Payday, Place Easy Payday and Perfect Payday.
Types of GetPaidToday Payday Loan
GetPaidToday works with a range of lenders who are able to provide clients with a variety of loan options. Based on your application they will assess your financial needs and situation and find a lender who will be able to offer you a loan. GetPaidToday loans may be an option to consider if you need funds for the following:
Home repairs. If your property is damaged but you don't have the money to fix it before payday.
Emergency expenses. If you have an unexpected medical emergency or something happens and you need access to quick cash.
Car repairs. If your car is involved in an accident or breaks down and you need money to get it fixed.
Bills. If you receive a bill that is higher than you expected or forgot to make payments for a purchase.
Features
If you are looking for a convenient and easy loan service that connects you to lenders, then GetPaidToday may be a good service to use. Take a look at their features:
Fixed interest and fees. GetPaidToday has a fixed loan structure so you know how much you will have to pay when you sign your contract.
Loan term and amount. GetPaidToday offers loan terms of between 30 and 365 days, and loan amounts of between $100 to $2,000.
Security. All online loan applications are 100% safe and secure, and if you have problems you can contact the loan broker directly.
Benefits
GetPaidToday offers various benefits to its clients. These include:
Convenience. GetPaidToday saves you time and hassle from trying to find a lender yourself. They offer a quick and easy application process whereby you provide certain details in an online application and they find a lender to suit your needs.
Access. GetPaidToday connects you with a wide variety of lenders and loans
Things to be aware of
GetPaidToday is a loan broker and not an actual lender. You need to check the fees and terms and conditions associated with the loan on the lender's site. Once you sign a loan contract you will be dealing with the actual lender and not GetPaidToday.
Fees
GetPaidToday isn't a lender, so you won't pay any fees for their services. The fees you will be charged are set by the lender you eventually agree to take a loan out with. Typically, you can expect to be charged around $24 for every $100 that you borrow from a lender. This is made up of 20% of borrowed amount + 4% of borrowed amount each month.
Eligibility
The eligibility criteria differs between lenders and the loan you are offered will be based on the personal information your provide. Here are some basic criteria which you'll need to meet. You'll need to:
Be aged 18 years or over
Be a resident of Australia
Have an active bank account
Have a regular source of income deposited into your bank account ie. not be paid in cash
Provide correct personal and contact information
Applying
In order to apply for a loan with GetPaidToday, simply follow the secure link on this page to their online application form. The application form requires you to submit your personal information in order to verify your identity to the lenders. It will take a few minutes for GetPaidToday to find a suitable lender and then approve your application. You can then electronically sign the loan agreement and receive the loan amount.
FAQ
Can I apply if I have bad credit?
Some of the lenders that are part of GetPaidToday's network lend to people with bad credit. If you have a poor credit rating you can still apply and see if there are any available lenders.
Will I be charged to use GetPaidToday's loan service?
No. GetPaidToday is a free loan service.
How do I make repayments?
The details of your repayments will be outlined in your contract. The amount you owe will usually be debited from your nominated bank account on an agreed date, although this can differ between providers.
What if I cannot repay my loan?
If you cannot pay your loan you should contact your lender, not GetPaidToday. Before agreeing to the loan terms be sure to check the fees you will be charged if you cannot make your repayments.