Cashfirst Personal Loans
Financing solutions for you, even if your credit history is less than perfect.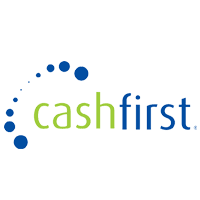 We're committed to our readers and editorial independence. We don't compare all products in the market and may receive compensation when we refer you to our partners, but this does not influence our opinions or reviews. Learn more about Finder.
Cashfirst is able to approve loans of up to $15,000 for a period as long as 5 years. Cashfirst is a lender that offers personal loans, and specialises in lending to people who may not have been approved by the banks. While payday lenders may be able to offer you loans that can tide you over until your next payday Cashfirst can help you if you are in need of a personal loan, but are being held back by negative marks on your credit file, then you might want to consider Cashfirst.
Are you struggling financially?
If you're struggling financially and would like to speak to someone for free financial advice, information and assistance you can call the Financial Counsellors hotline on 1800 007 007 (open from 9:30am to 4pm, Monday to Friday). If you are suffering financial problems related to the coronavirus pandemic you may be eligible for additional support. Find out more here: https://www.finder.com.au/coronavirus-financial-help

⚠️ Warning about Borrowing

Do you really need a loan today?*
It can be expensive to borrow small amounts of money and borrowing may not solve your money problems.
Check your options before you borrow:
For information about other options for managing bills and debts, ring 1800 007 007 from anywhere in Australia to talk to a free and independent financial counsellor
Talk to your electricity, gas, phone or water provider to see if you can work out a payment plan
If you are on government benefits, ask if you can receive an advance from Centrelink: Phone: 13 17 94
The Government's MoneySmart website shows you how small amount loans work and suggests other options that may help you.
* This statement is an Australian Government requirement under the National Consumer Credit Protection Act 2009.
How do Cashfirst personal loans work?
Cashfirst offer personal loans of up to $15,000. They refer to themselves as being different from banks and other large lenders as they have more flexible eligibility criteria. Here is how their lending process works:
Application. Follow the secure link on this page to Cashfirst's online application form.
Credit proposal. Your application will be reviewed, and if you meet the criteria then you will be provided with a credit proposal. This process will usually take 60 seconds.
Acceptance. Following the receipt of your application you may receive an email asking you for additional documentation. Once approved you will receive a credit proposal (contract).
Approval. You will need to return the signed contract and then the loan funds will be disbursed.
Transfer of funds. You will receive your money directly into your account.
Types of personal loans offered by Cashfirst
Cashfirst offer a personal loan that can be used for different purposes. You will be able to borrow between $1,000 and $15,000 with term up to 5 years. The loan amount can be used to finance anything you want, from home repairs to consolidating debt.
If you're looking to borrow more, you can consider Cashfirst's Bad Credit Secured Car Loan, where you're able to borrow up to $15,000 to purchase a car, or if you have a vehicle less than seven years old to use as security.
Features of Cashfirst Personal Loans
Loan amount and terms. You are able to borrow between $1,000 and $15,000 for Up to 5 years The actual amount you are approved for may differ depending on your financial situation, but you are able to select your own repayment period.
Turnaround time. When you will apply you will receive a response within 60 seconds and the money may be in your account within 24 hours, depending on who you bank with.
Repayments. You can make payments via Direct Debit, BPAY or over the phone using a debit or credit card, and you can pay off your loan early if you're able to.
Loan top-up options. If you have a good payment history you can be approved for a 'top-up' on your loan, and the additional funds can be in your account within 24 hours.
Fees and rates. There is an application fee of $50 and interest rates start from 16.99% p.a.
What are the risks of payday loans?
Unaffordable repayments. Payday loans are an expensive way to borrow money and should only be used as a last resort. Check the size of each repayment and ensure you will be able to pay it on time. Unaffordable repayments can lead to late fees that will only make things worse.
High rates and fees. Rates and fees on payday loans are high but there are rules in place so be sure to check your lender is not charging you more than ASIC allows. Also, look at what you would be charged if you are late on a payment or if you default on the loan altogether.
Unreputable lenders. All Australian lenders should be accredited by ASIC. Check for a credit licence on the ASIC Register and ensure that the lender is easily contactable.
Impact on credit score. Every loan application shows up on credit reports. While lenders might not consider credit history, applying for lots of loans within a short period can have a negative impact on your credit score in the future.
About Cashfirst
Cashfirst is a part of the Thorn Group, and as such are a part of 75 years experience in financial and commercial services. They are a Sydney-based lending company who approve loans to people Australia-wide.
Eligibility
Cashfirst offers more flexible lending criteria than other banks and lenders, and as such may be able to lend to you even if you have negative marks on your credit file. To be approved for a loan you will need to be over the age of 18, be employed and earn over $20,000 p.a.
How to apply
If you'd like to apply for a Cashfirst loan you can follow the secure link on this page and fill out an online application form. When you apply you will need to provide the following documents:
An image of your drivers license with current address showing, your passport, or your proof of age card.
Your Medicare card.
A current bank account statement showing your account name and 90 days of your transaction history.
Two recent payslips